Another auto show in China, another Rolls-Royce Phantom special edition. On the 2015 Shanghai Auto Show we have this Rolls-Royce Phantom Limelight, limited to only 25 cars. Rolls-Royce says the Limelight the most luxurious Phantom ever made, and it sure seems so, as it doubles as a dressing room.
Sweet little lady opening up for us. Rolls-Royce is one of only two brands having babes on show, the other brand is JAC. Babes are officially forbidden this year in Shanghai. Now check that door: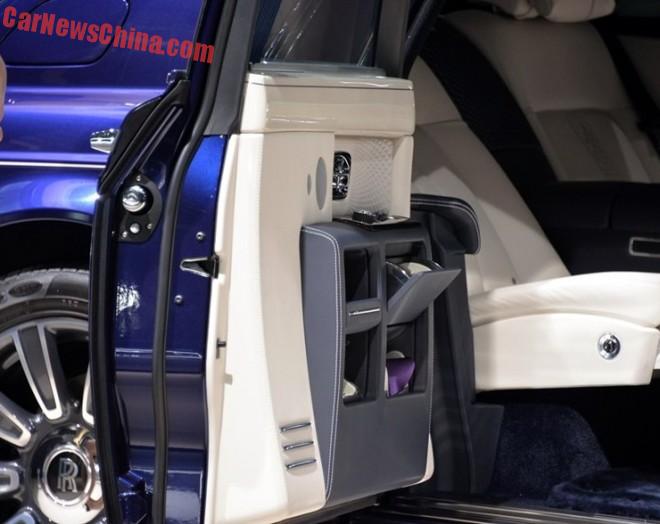 It has a cabinet bolted on.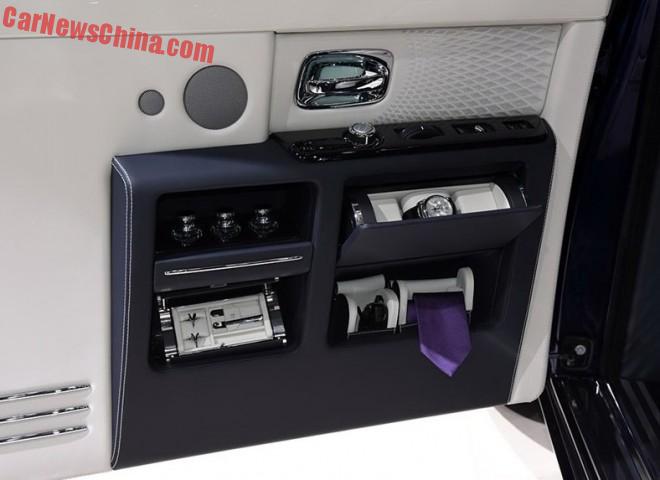 This is the right rear door. The left side of the right-door cabinet is for the lady, the left side for the man. The lady side contains fragrance bottles and a vanity pouch. The man side contains a Patek Philippe watch, a purple tie, and sunglasses.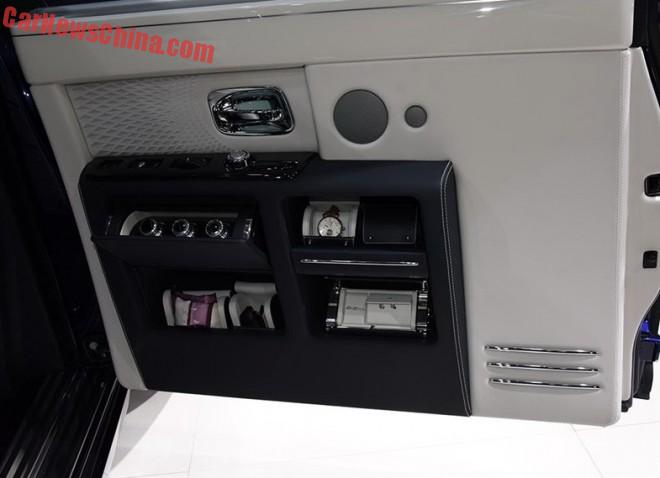 This is the left rear door. The lay-out of the cabinet is bit more confusing here. The top left part and the low right part are for the lady, the low left part and the top right part are for the man. The area for the watch is most interesting, as it is completely different than the area for the watch on the cabinet on the left door. There, the watch is positioned horizontally, here it is positioned vertically:
What a mess!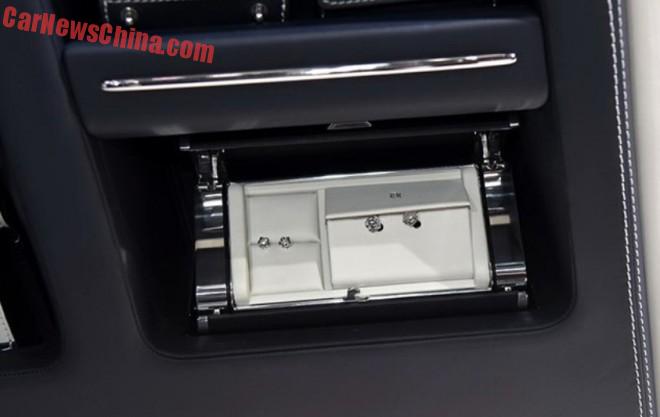 Little shiny thingies make for a happy lady in a Rolls-Royce. But wouldn't it be smarter to make one door for the lady and one door for the man? Now they have to bent all over each other when they need something from the cabinet in the opposite door. Stupid, right? Bending over each other. Tsk.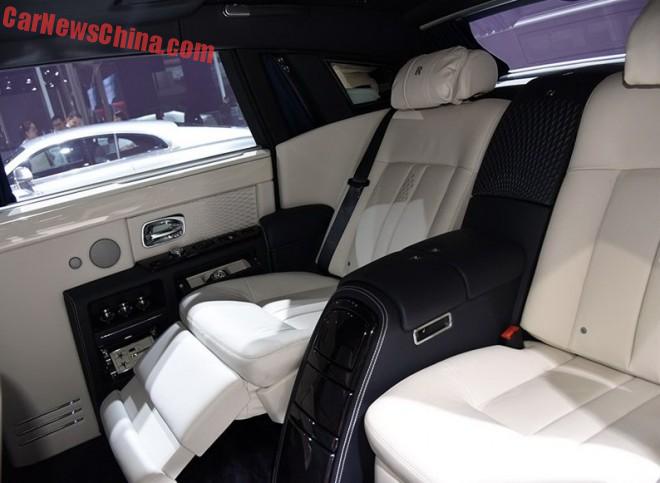 After all the bending and all the dressing the lady and the man can relax in their comfortable reclining captain seats and get drunk on ice cold booze from the…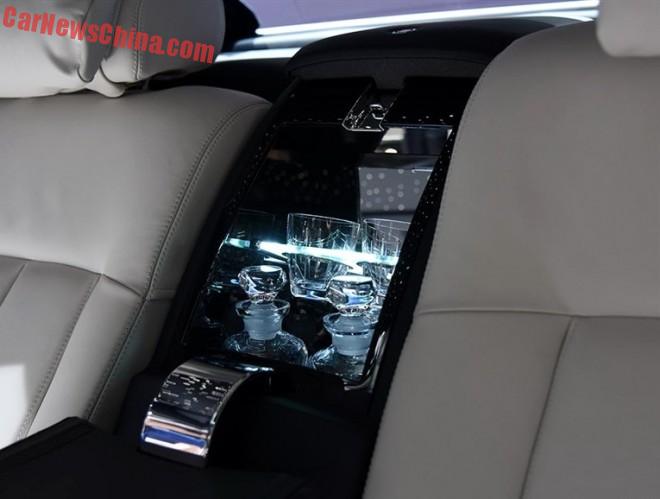 … in-built fridge.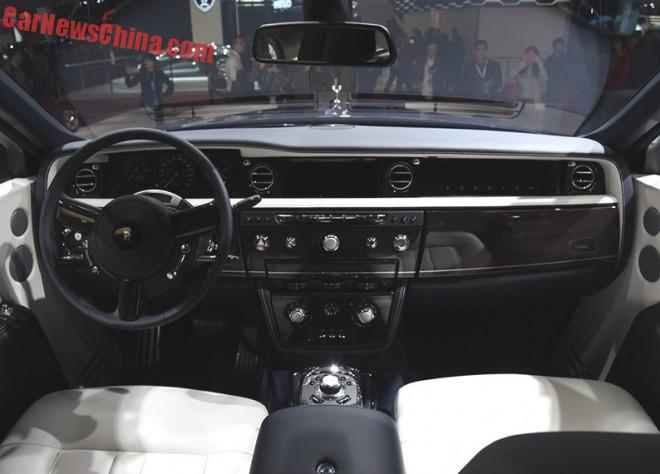 Very analogue dials there, and 460hp from a 6.75 liter V12; the Phantom is getting old. But as long as there is China there will be cars to sell, so expect another such special on the Beijing Auto Show next year. We already wonder what Rolls-Royce will cook up then.