An astonishing Audi A8L W12, Spotted in China in the Beijing Tuning Street. The big badass Audi was wrapped in a brilliant shiny purple wrap, and further dressed up with a bling-bling golden grille, golden bumper parts, golden badges, darkened windows, and sporty five-spoke alloys with red brakes.
The wrap was of top quality and perfectly extended over the mirrors, bumpers, and door handles; the holy trinity of proper wrapping.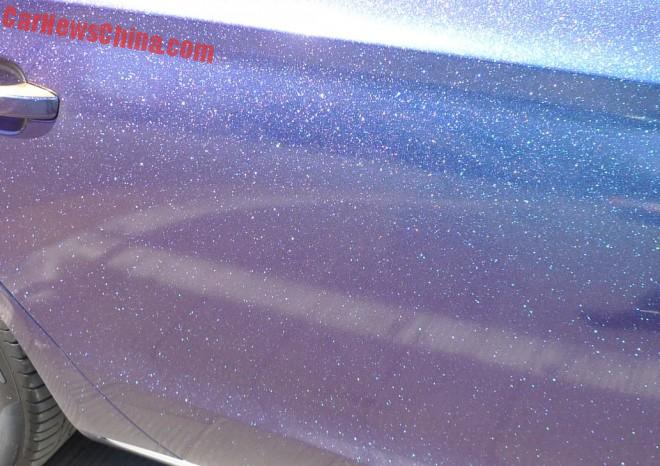 The coloring of the wrap was a masterpiece as well. Depending on the direction of the light it was either shiny purple with billions of blue dots, or…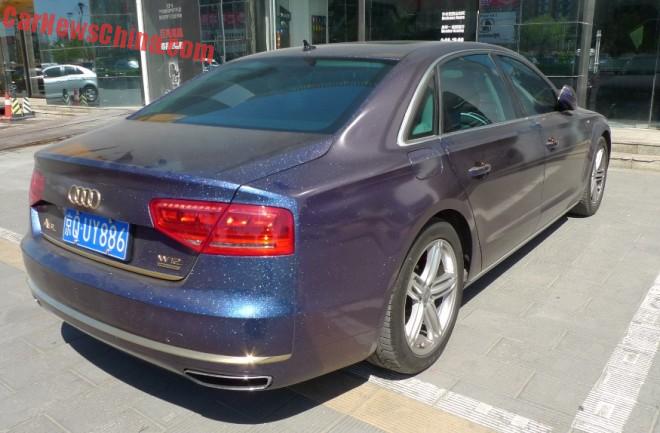 … shiny purple. The exact combination differed from each angle, which made me happily confused, I walked around and around the vehicle for about five minutes, and it still kept changing!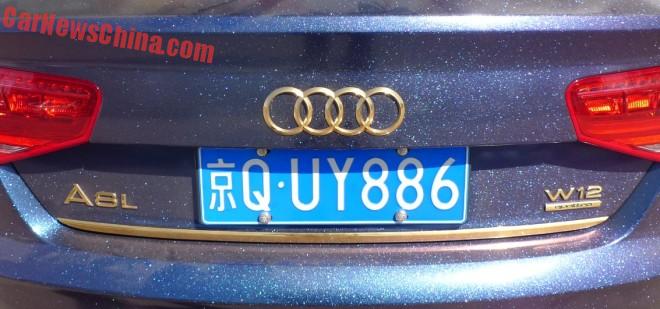 No badge is gold enough in China.
The Audi A8L is the most popular executive sled in China, outselling the stretched variants of the Mercedes-Benz S-Class and BMW 7-Series with ease. Price starts at a steep 871.000 yuan and ends at an even steeper 2.64 million yuan, and that is without the salary for the chauffeur.
The top-of-the-range W12 is powered by a 6.3 liter W12 petrol engine, good for 500hp and 628nm. Unlimited top speed is 278 kilometer per hour and 0-100 is gone in 4.4 seconds. Chinese car buyers don't want no limiters so they are usually deactivated at the Audi dealer.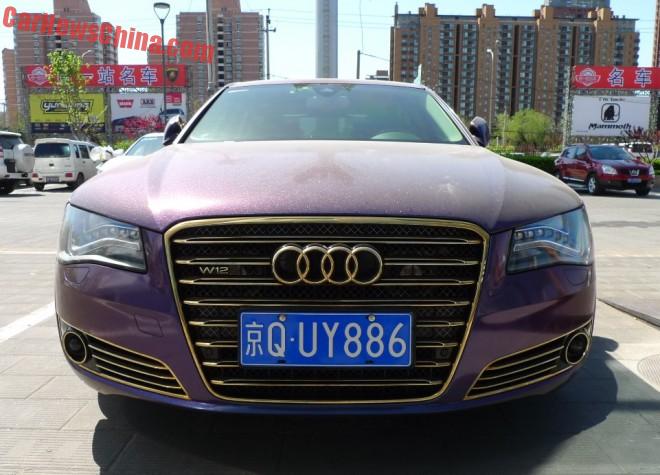 'Get out of my way everybody, here comes the gold!'