Back home in Holland we say: "Een vrouw aan het stuur is bloed aan de muur", best translated as "A woman at the wheel is blood on the wall". Fortunately there wasn't any blood here in Beijing, where a woman crashed her Volkswagen Touareg on and over a Porsche 911.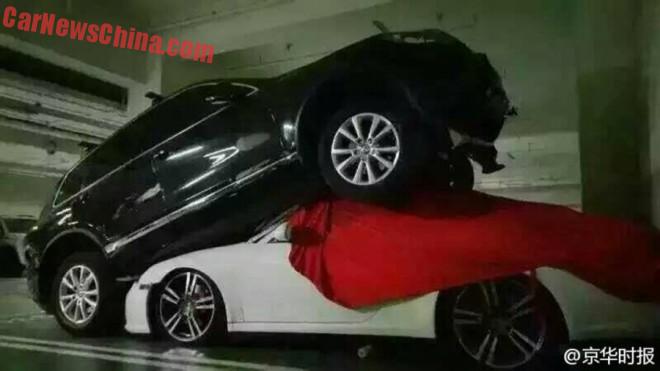 The accident happened when the woman drove away from her parking lot, facing the Porsche. The Volkswagen, with an automatic gearbox, slowly moved out of the lot in limp mode. The woman then panicked, thinking she came too close to the Porsche, and wanted to brake. But she hit the accelerator instead, and hard, and launched the Volkswagen over the Porsche. The woman came out crying but she was happily unhurt.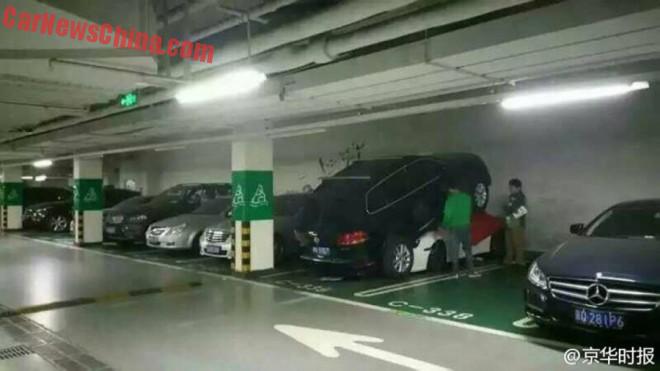 The Porsche was covered under a red cloth to keep the dust at bay…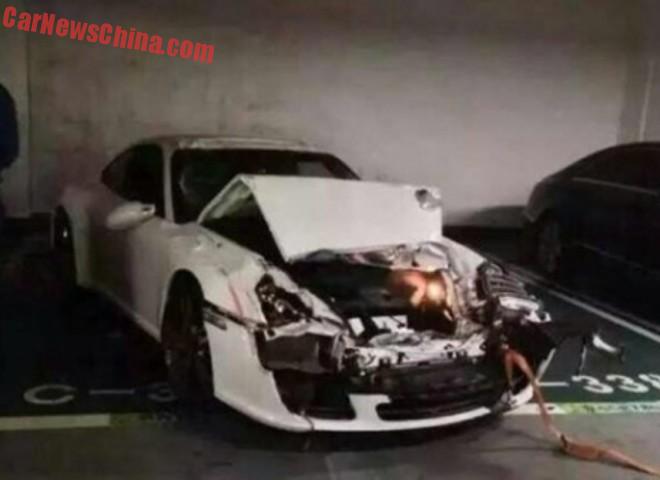 … and this is what she looked like with the cloth away. That's a very wrecked Porsche!