A beautiful black Kia Enterprise sedan, Spotted in China on a car market in Beijing by Reader & Serial Spotter Navigator 84, thank you for the pictures! The vehicle appears to be in reasonable shape, dirty and dusty, but nothing seems broken and all parts are in place, bar for the hood ornament.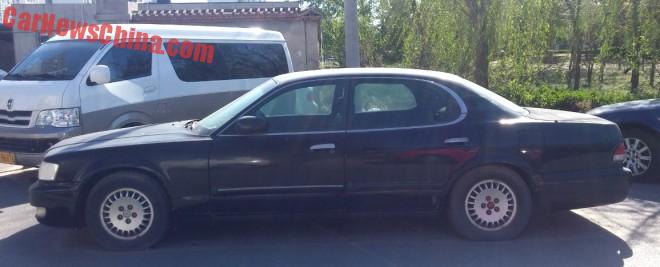 Chrome strip around the windows still shiny, and alloys are period-original. The Kia Enterprise was a large rear-wheel drive sedan manufactured by Kia Motors from 1998 until 2002. The Enterprise was based on the second generation 'HE Series' Mazda Sentia, which was made from 1995 until 1999.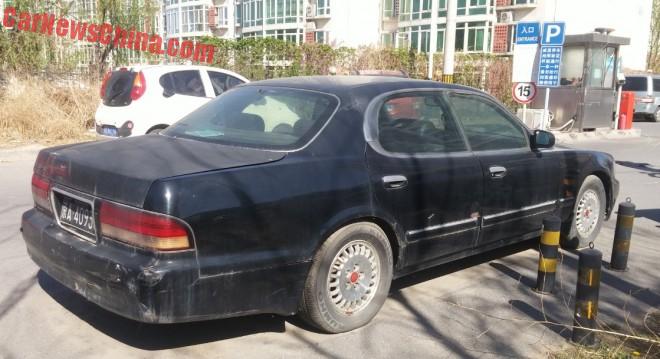 The transformation from Mazda to Kia was rather easy; Kia changed the front, the rear, added more chrome, and slapped on a bunch of Kia badges.
Things are a little bit more difficult when it comes to the engines; the Sentia HE was only available with a 205hp 3.0 V6, but the Kia Enterprise was also available with a 160hp 2.5 liter V6 from the first generation Sentia, and with a 230hp 3.6 liter V6 of unknown origin.
And Kia got completely original when it built a two-door parade car for the South Korean presidential fleet, based on the Enterprise but with only two doors and without a roof.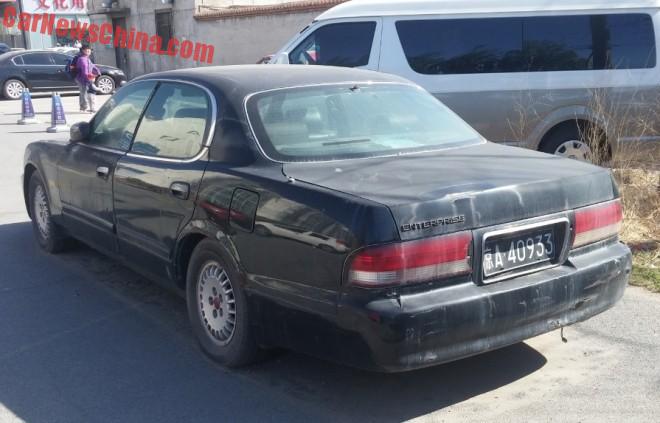 The Kia Enterprise was never officially exported to China, and this is the very first example we see in country. It has black license plates indicating it once belonged to a foreign-funded company, which were allowed to import their own cars in the 1980's and 1990's.

Mistakes are impossible with badges like these; this is the Kia Enterprise.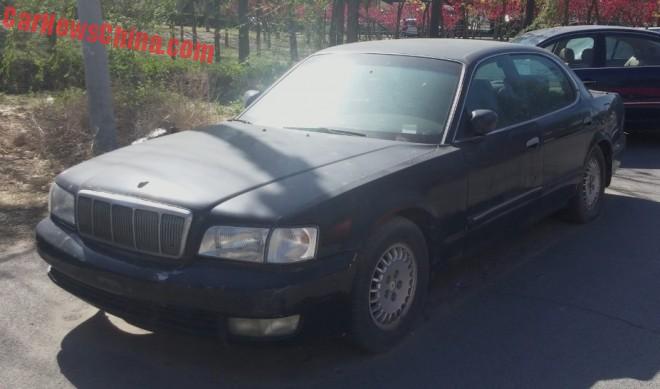 A rare Korean in China, let's hope she will keep on running for a long time coming.