A brilliant Chinese man from the great city of Zhengzhou in Henan Province has built a helicopter, for on the road. It took Yuan Jinying, a retired aircraft engineer, five long years to design, develop, and build the vehicle, all by himself and all by hand.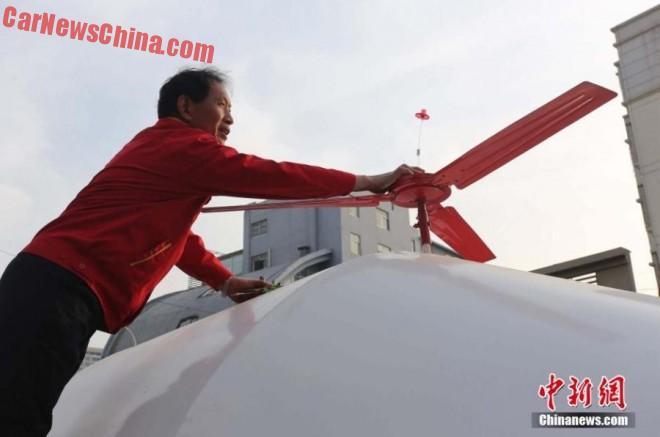 Yuan Jinying on the roof with the propeller. It works but sure it won't make the vehicle fly. It is made from an old ceiling-fan. Yuan calls his car the 'Chinese Dream Helicopter', referring to his dream of making his own 'aircraft' and politically correct to the 'Chinese Dream' socialist thought slogan (wiki) promoted by president Xi Jinping. The license plate reads 'Zhongguo Meng Hao', best translated as 'China Dream Number', as in license plate number.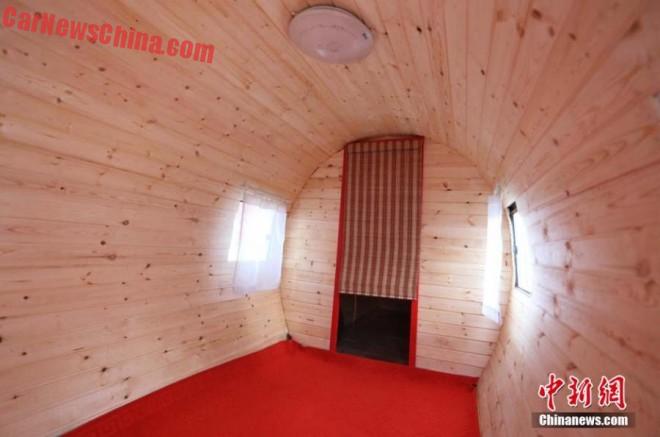 The Chinese Dream Helicopter is made from wood. The interior is still work in progress but it looks very promising, and the carpets are communist-China red. The vehicle is based on a agricultural tricycle (this kind of), and measures 12.5 meters long and 2.8 meters high.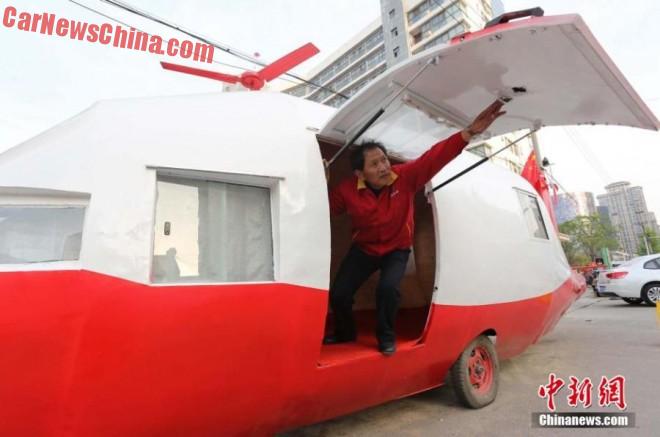 Helicopter shape clearly visible here. Door opens just like on a real chopper. Wheels seem a tad too tiny, and deflated. The vehicle is powered by a gasoline engine with an unknown output, Yuan claims a 7.5 kilometer per hour top speed.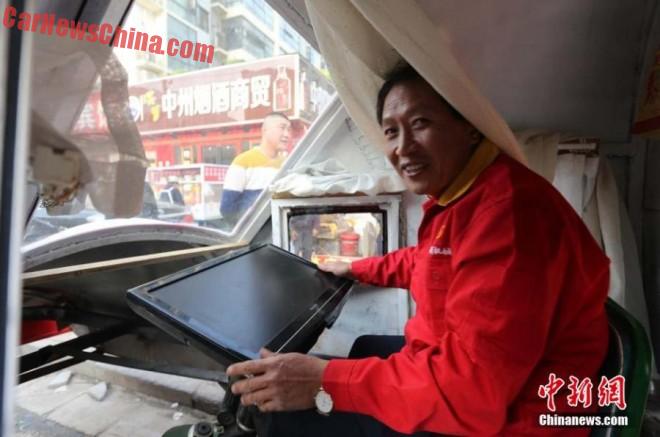 The most impressive part of it all however is the computer-controlled central air-conditioning system, designed by Yuan himself, and in full working order. Yuan seen here at the controls of the system, which doesn't look so safe, as the screen in constructed straight over the tricycle handlebar.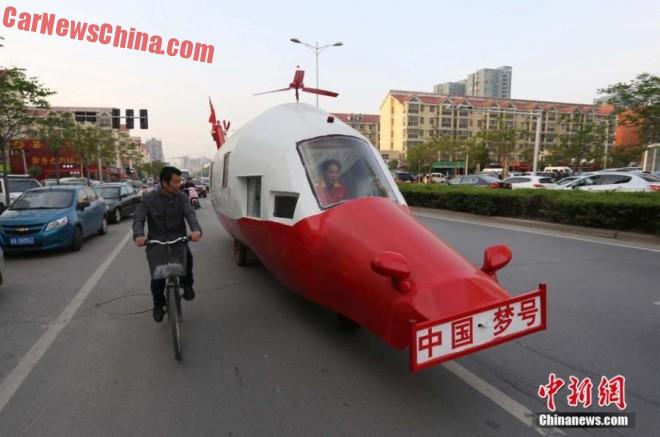 But no matter that. The Chinese Dream Helicopter is an impressive piece of work. Just check those mirrors! May Yuan fly many a ride…