Taxi drivers in the city of Chengdu, capital of Sichuan Province, went on strike on Sunday May 10, protesting against the activities of the U.S.-based online taxi-hailing service Uber. About two hundred taxis joined the protest. The strike comes only days after Chinese authorities raided Uber's Chengdu office to conduct an 'investigation', but the service wasn't shut down.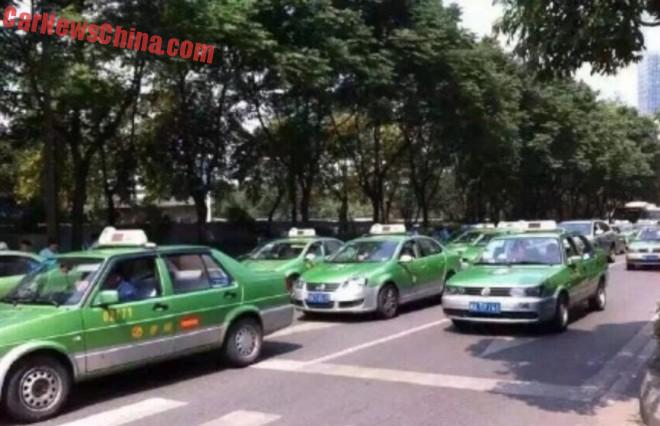 The strike was triggered by an incident in the night from Saturday on Sunday, when police revoked the license of a taxi driver who was apparently pretending to be an Uber driver, tapping into the Uber app and picking up passengers. This led to an immediate sit-in protest at the Uber office involving hundreds of taxi driver, and the next morning to the strike.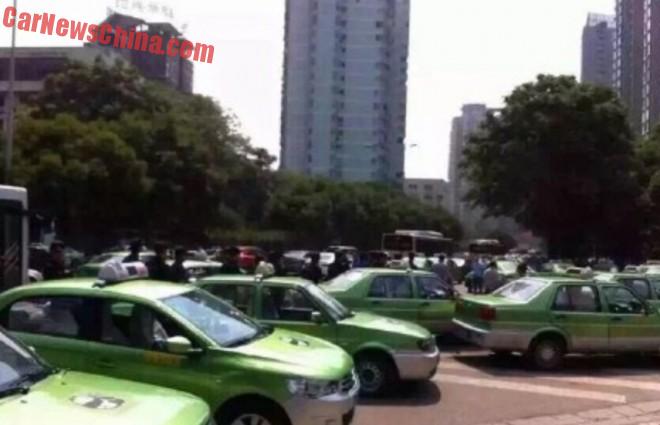 The taxi drivers in Chengdu want Uber to go for pretty much the same reasons as taxi drivers all over the world; it is hard and expensive to get an official license, and the rent for the actual taxi is expensive as well. In China, licensed taxi drivers cannot use their own cars. They have to rent a car at a registered taxi company. Small cities usually have only one such company, mostly with close ties to the local government. Even cities like Beijing or Shanghai have only two or three taxi companies. These companies, and thus the local authorities, have a strong incentive to push Uber out.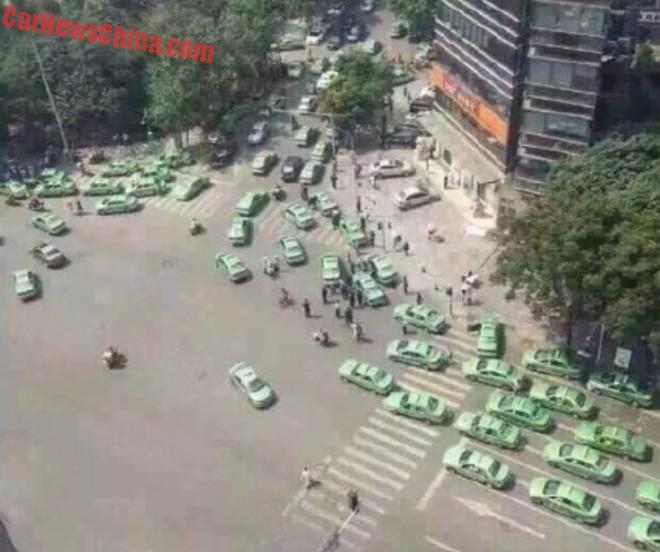 But they cannot push too hard and not too openly because most citizens are very happy with Uber, and therefore use the drivers to do the pushing. Taxi companies and their drivers have a notoriously bad name in China; arrogant and ignorant, always with too few when needed, and always with too many when not. On the face of it a great opportunity for Uber, but as the events in Chengdu show, also a great challenge.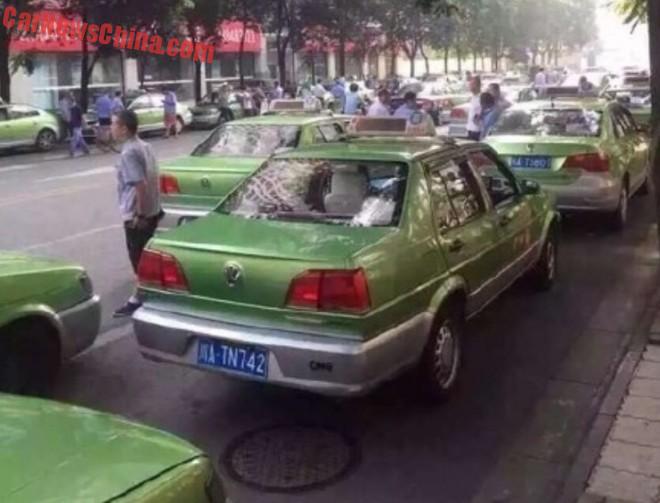 On strike. No Uber in sight…