An hyper warping McLaren P1 supercar, Spotted in China in the great city of Hangzhou in Zhejiang Province. The 'Mecca is painted in black with a black bumper, black air inlets, black air vents, black carbon mirrors, darkened headlights, clear windows, and matte black ten-spoke alloys with red brake calipers.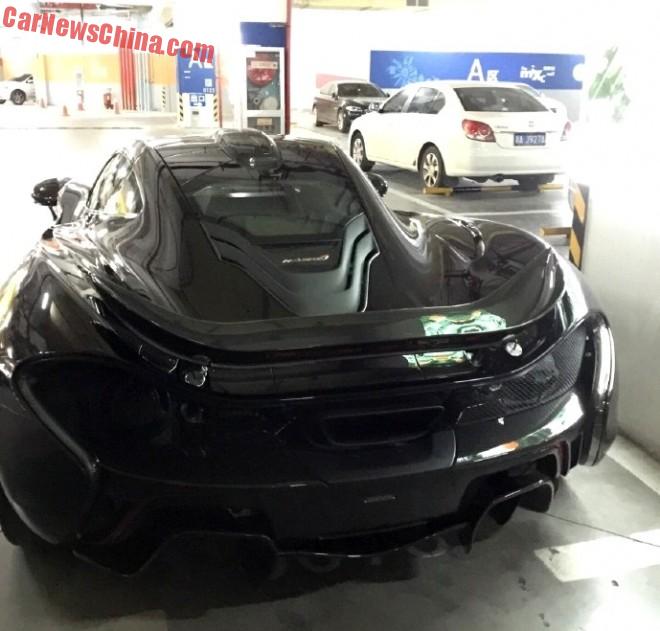 The P1 is fast becoming an almost regular sight in China; This white example is the eight car we know about, after: white in Guangzhou, white in Shanghai, black & yellow in Guangzhou, yellow in Guangzhou, purple in Guangzhou, one completely mad in Guangzhou, and one lime green in Shanghai.
When new, the McLaren P1 went for 12.6 million yuan or 2.02 million USD. Lotta money but lotta speed: The P1 powered by a hybrid drivetrain based around a 3.8-litre twin-turbocharged V8 petrol engine with 727hp and 719nm, mated to an electric motor which adds another 176hp and 260nm for a grand total of 903hp and 978nm. Top speed is 349km/h and 0-100 is gone in 2.8 seconds.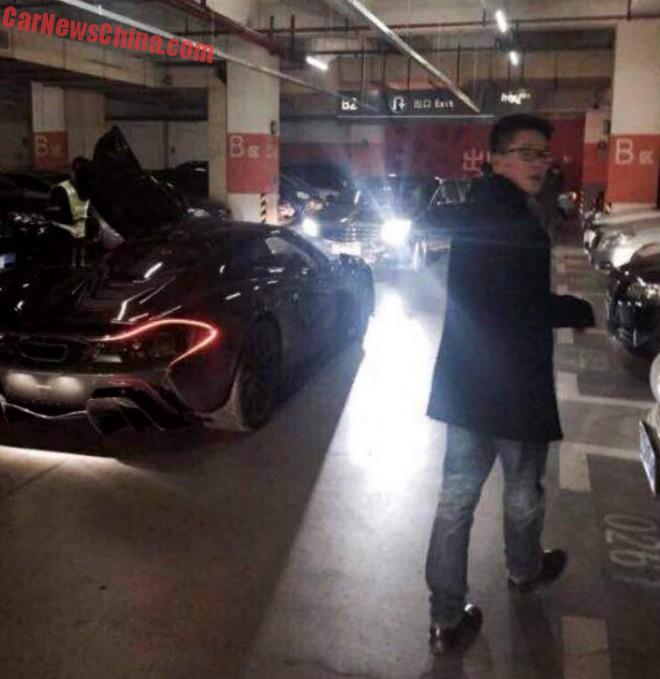 Later on the P1 was seen leaving the parking lot. The owner also owns the Mercedes-Benz S600 in the background.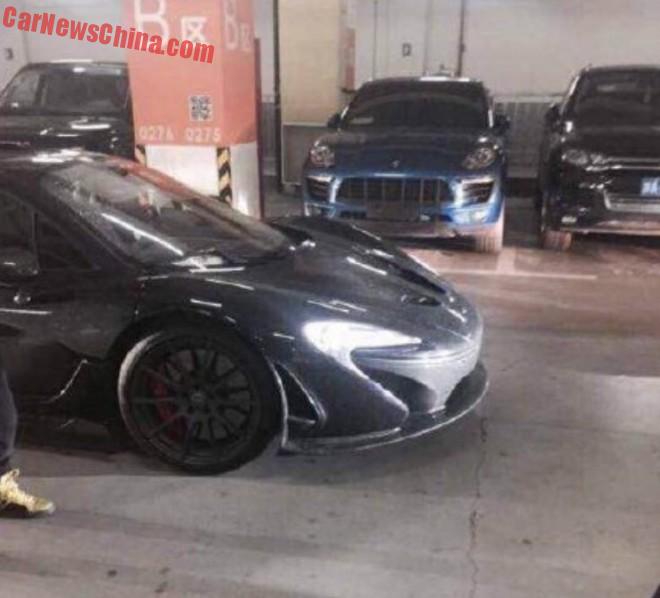 Lights on, and ready to run fast!