A McLaren P1 supercar went completely mad on a supercar wedding in China, happening at an expensive hotel in the great city of Guangzhou in Guangdong Province. The extremely fast P1 is a one-off designed by McLaren Special Operations (MSO) for a wealthy local businessman. This is, by far, the maddest McLaren in the world. The McLaren was followed by a Lamborghini Aventador and a Ferrari 599 HGTE 60F1 Alonso Edition.
The body panels are painted in yellow and green, with the tear wing in red-yellow-blue.
The McLaren P1 is powered by a hybrid drivetrain based around a 3.8-litre twin-turbocharged V8 petrol engine with 727hp and 719nm, mated to an electric motor which adds another 176hp and 260nm for a grand total of 903hp and 978nm. Top speed is 349km/h and 0-100 is gone in 2.8 seconds. Lotta power but you need a lot of money! The P1 goes for a manic 12.6 million yuan or 2.02 million USD. Earlier on we met a lime-green example in Shanghai.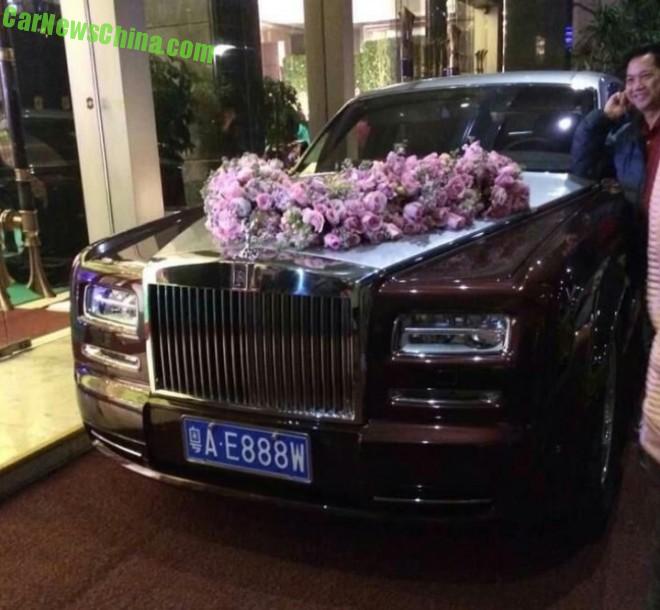 This is the ride of the bride, and groom; a brown-silver Rolls-Royce Phantom with Pink flowers on the bonnet and a very lucky license plate.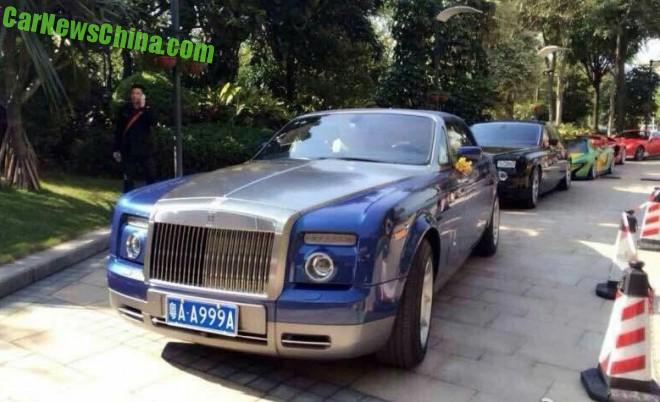 The Phantom was followed by a blue-silver Phantom Drophead Coupe, a black Phantom, and then that McLaren.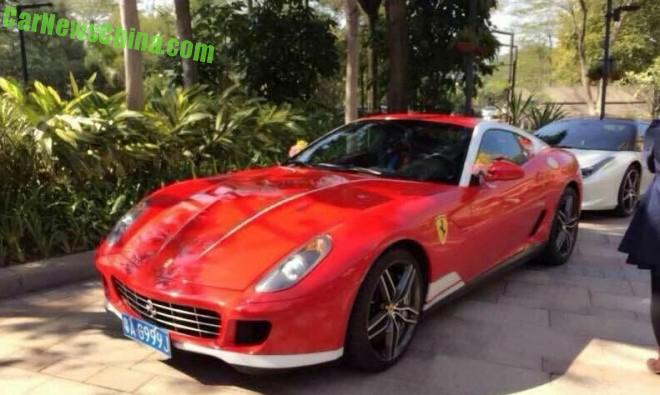 The 599 HGTE 60F1 Alonso Edition is a special edition Ferrari 599, launched in 2012 to celebrate 60 years of Ferrari in Formula 1. Ferrari made only 40 examples of the 599 GTB HGTE 60F1, making it one of rarest 599 variants. Earlier on we met another example in Jinan. The Alonso is followed by a white Ferrari 458 Italia.
Well, a nice wedding is surely was, and we wish the newlyweds all the luck in the world. May they buy more supercars!