A super sonic McLaren P1 supercar, Spotted in China on Sunday evening in the great city of Shanghai by Master Spotter Yuan Jian. The P1 is painted in a rather striking lime green paint job, and further sexed up with black windows, black mirrors, a black roof, a black grille, black air intakes and vents, and black multispoke alloys.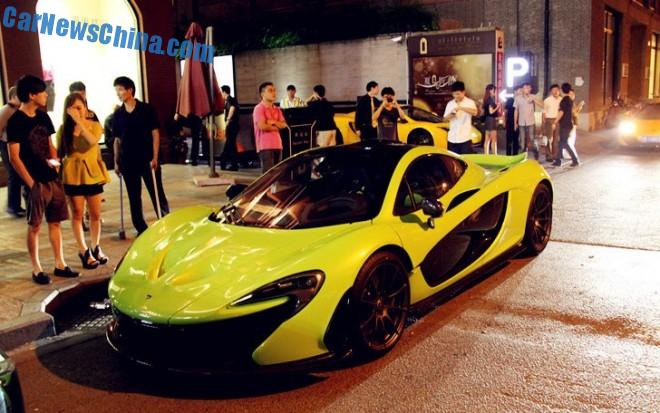 The hyper Brit was invited for an event to celebrate one year of McLaren in China. McLaren launched exactly one year and ten days ago and has seen steep sales ever since. There was a similar event in Beijing over the weekend, we will publish the photos tomorrow.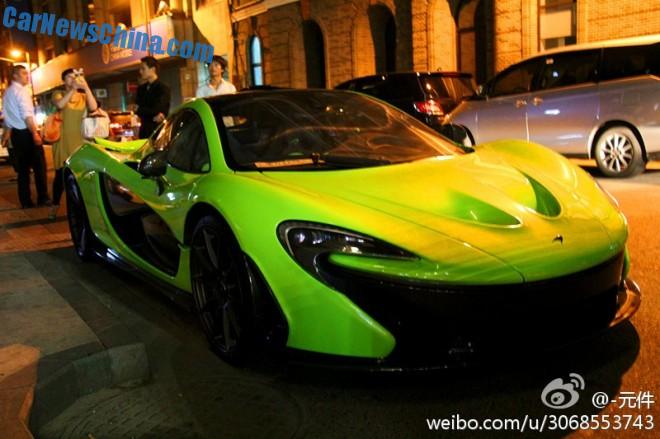 The McLaren P1 is powered by a hybrid drivetrain based around a 3.8-litre twin-turbocharged V8 petrol engine with 727hp and 719nm, mated to an electric motor which adds another 176hp and 260nm for a grand total of 903hp and 978nm. Top speed is 349km/h and 0-100 is gone in 2.8 seconds.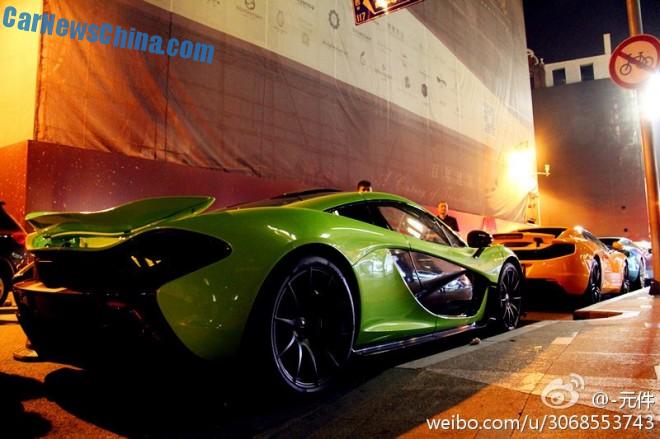 No bicycles allowed here, this lane is McLaren only. The P1 goes for a manic 12.6 million yuan in China; that is 2.05 million USD. The P1 has since sold out and how many made it to China is uncertain, but we know of at least five examples.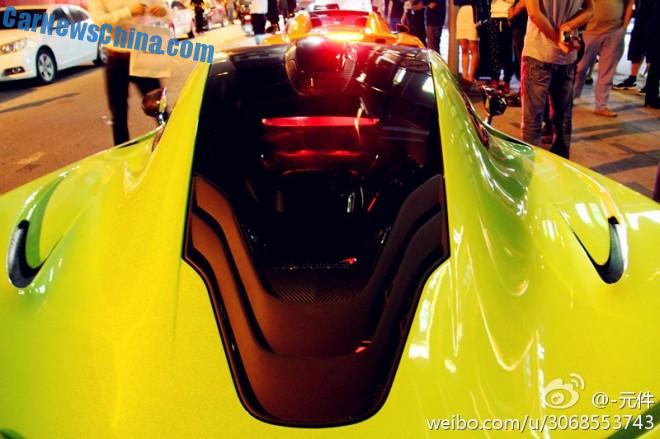 Engine, somewhere.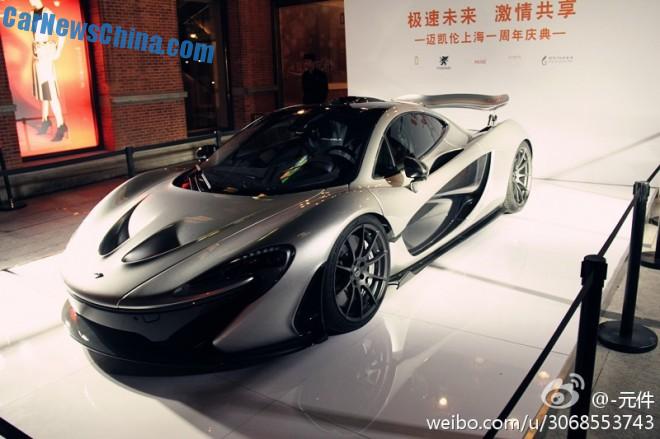 They also had a silver car on stage. Not as special as lime green, but still speedy.