An absolutely fantastic McLaren P1 supercar, Spotted in China in the great city of Guangzhou by FlyKnit. The P1 is painted in black and yellow, making for one the maddest Mecca's in the world. The vehicle was commissioned by McLaren Special Operations (MSO) for a Chinese gentleman working in the fashion industry, nicknamed 'Tofu Lee'.
The black and yellow theme is especially strong at the back, with a yellow bumper and wing.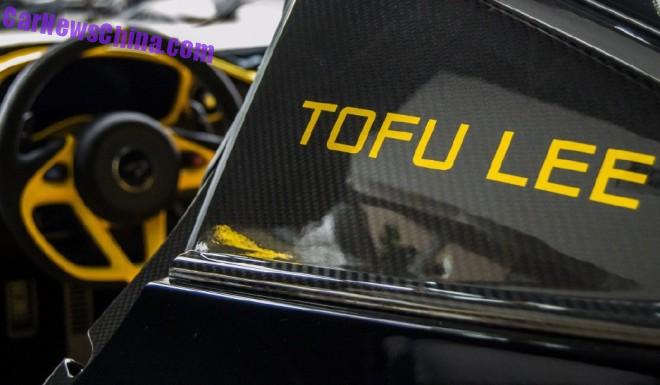 What is better than having your own name on carbon on a P1..? Interior in black & yellow as well. That steering wheel looks brilliant!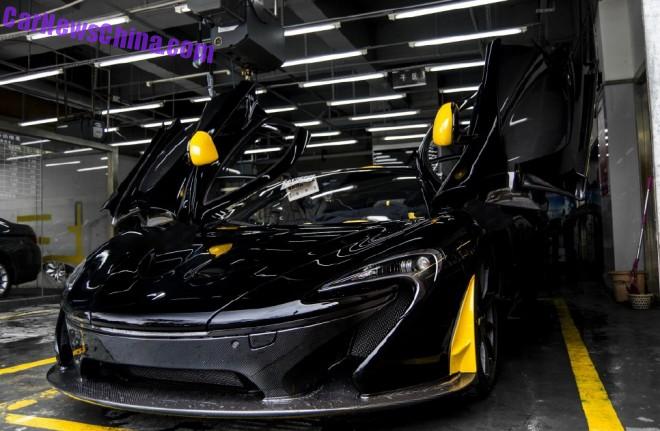 Matching yellow lines…
This black-yellow example is the fifth P1 in China we know about, after: yellow in Guangzhou, purple in Guangzhou, one completely mad in Guangzhou, and one lime green in Shanghai. That also means that 80% of all P1's in China are living and racing in only one city.
The P1 powered by a hybrid drivetrain based around a 3.8-litre twin-turbocharged V8 petrol engine with 727hp and 719nm, mated to an electric motor which adds another 176hp and 260nm for a grand total of 903hp and 978nm. Top speed is 349km/h and 0-100 is gone in 2.8 seconds. When new the P1 went for 12.6 million yuan or 2.02 million USD. This MSO car however is likely at least three million yuan more expensive.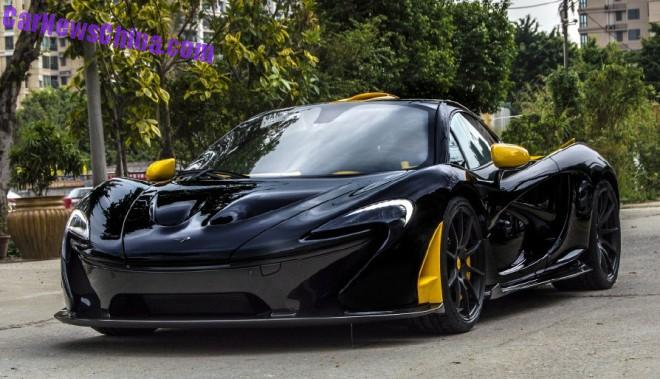 Yellow roof scoop!