A super speedy McLaren P1 supercar, Spotted in China in the great city of Guangzhou by Suyoucan. The mighty 'Mecca is painted in shiny purple and further sped up with a black roof, darkened windows, carbon mirrors, shiny black side pods, and racy slick-like tires with matte black ten-spoke alloys and bright orange brakes.
The British monsters looks menacing in purple, contrasting perfectly with the black parts. I am however not so sure about the orange brakes which do go well with black but not at all with purple.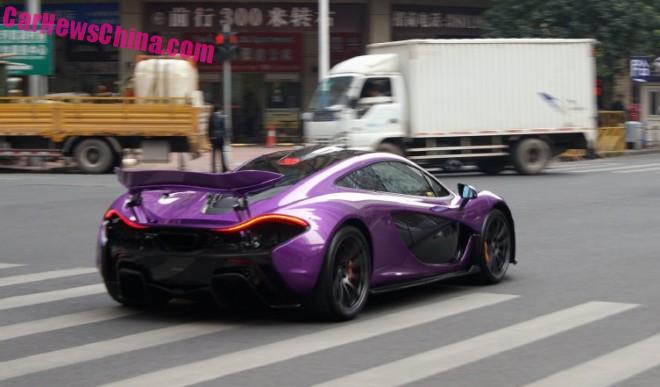 The wing is up for more downtown downforce. The McLaren P1 is powered by a hybrid drivetrain based around a 3.8-litre twin-turbocharged V8 petrol engine with 727hp and 719nm, mated to an electric motor which adds another 176hp and 260nm for a grand total of 903hp and 978nm. Top speed is 349km/h and 0-100 is gone in 2.8 seconds. Crazy numbers but price is crazy too: the P1 goes for 12.6 million yuan or 2.02 million USD.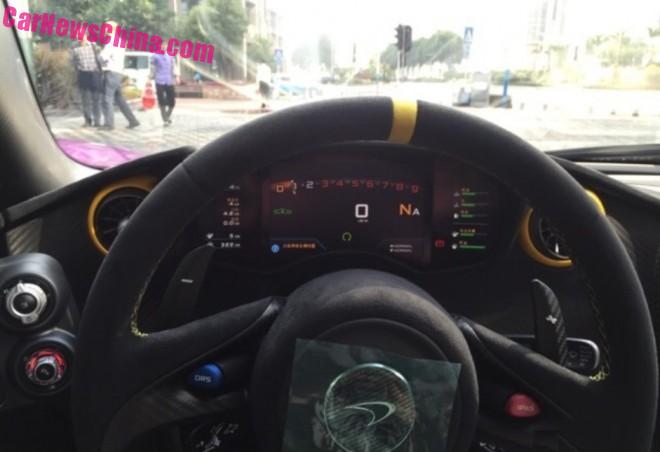 We also got some other photos via another source, showing the car just after at arrived in Guangzhou, with the protective sticker still covering the McLaren logo in the steering wheel. The P1 is still a relatively rare car in China; we only saw two other examples before: one completely mad, in Guangzhou as well, and one lime green in Shanghai.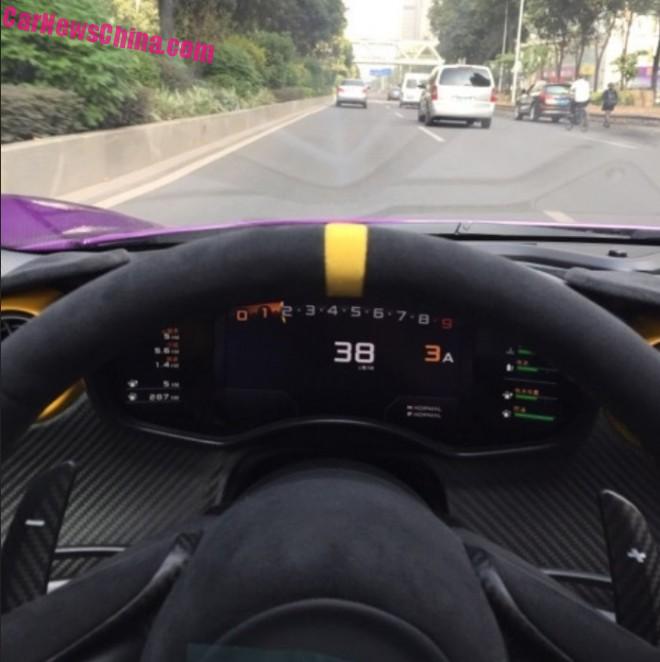 May the road be empty.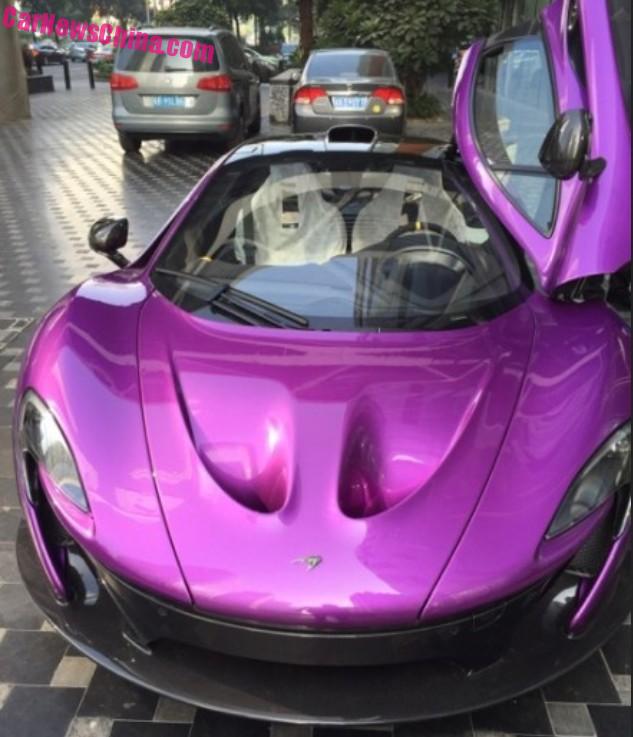 See the factory seat covers.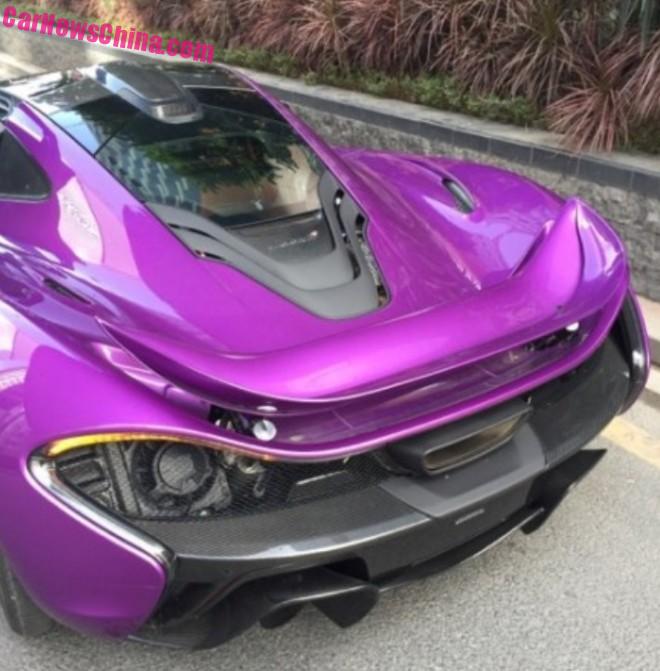 The sculpted rear end, one of the best asses in the business.