A Toyota Camry LE sedan, Spotted in China in the Dongba area in the far eastern regions of Beijing. The vehicle was in a very good shape; clean to the crazy, completely original down to the wheel covers, undamaged and no rust in sight.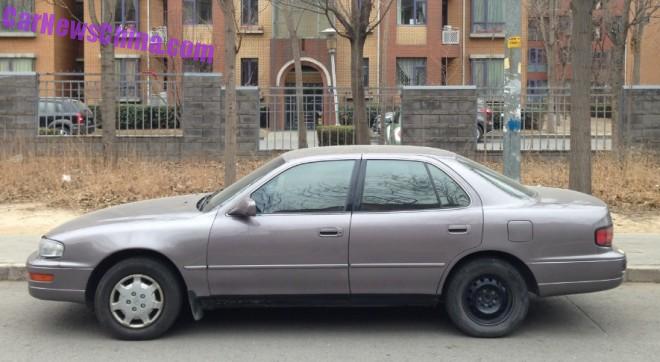 Sadly, the left-rear wheel cover was missing.
The third generation (international) Toyota Camry XV10 was manufactured from 1991 until 1997. It was also known as the Toyota Scepter and the Toyota Vienta. In Australia it was furthermore rebadged as the Holden Apollo, under a since-cancelled model-sharing agreement between GM and Toyota for the Australian market.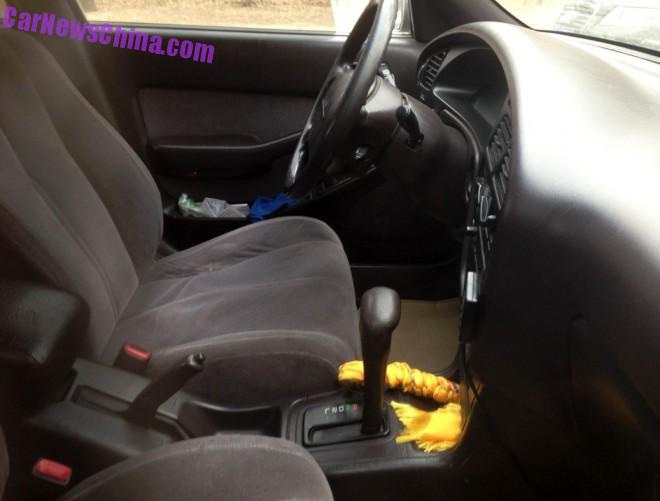 The interior was in very good shape too. Plastics survived the times surprisingly well and seat covers appear original. Huge gear lever typical for the 1990's. The Toyota Camry XV10 was available with two engines: a 2.2 liter four with 130hp and 197nm, and a 3.0 V6 with 185hp and 264nm, both mated to either a five-speed manual or a four-speed automatic.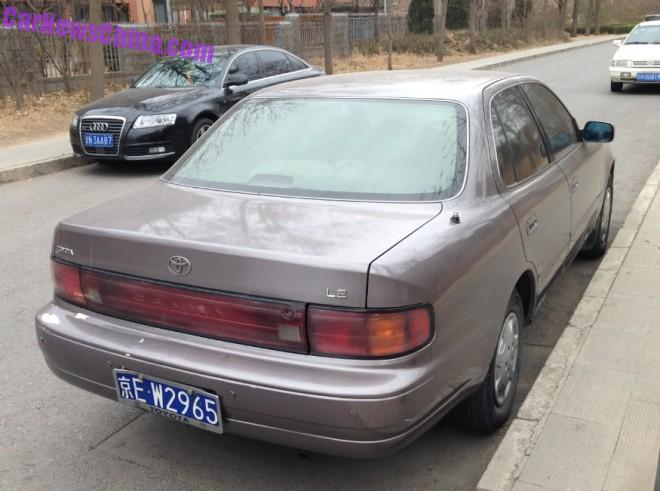 The LE was the entry level U.S.-market XV10 Camry, coming before the  XLE and the SE. The XV10 was never officially sold in China, so his particular brown gray example started life in the U.S. and somehow ended up in the Chinese capital. May she last a long time coming.