Today we have a bunch of very pretty Chinese racing babes, seen on the Zhuhai International Circuit in the great city of Zhuhai in Shandong Province, for a round of the China Touring Car Championship (CTCC). It was a very rainy day down south but the babes did not get wet, hiding as they did under giant umbrellas.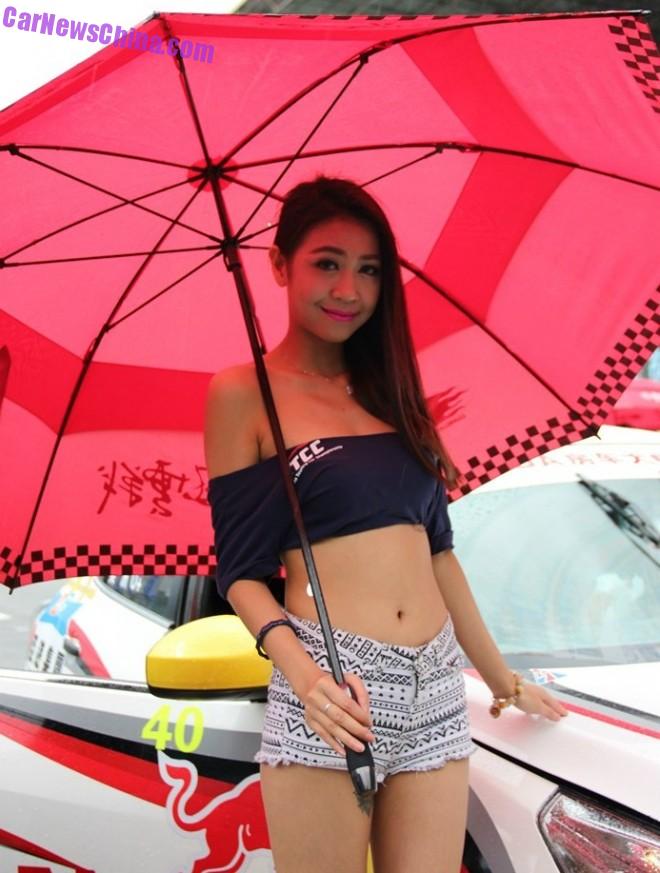 She is almost losing her sweater, standing next to a red bulled Ford Focus.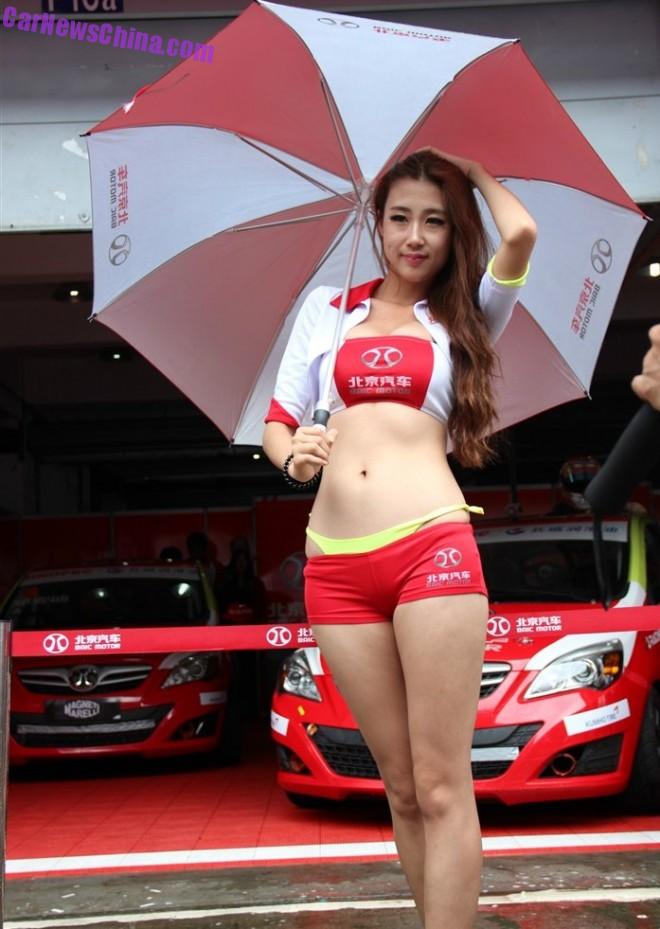 A sweetie for Beijing Auto. And fuzzily, the Beijing Auto girls wear exactly the same as their colleagues did on the 2014 Guangzhou Auto Show.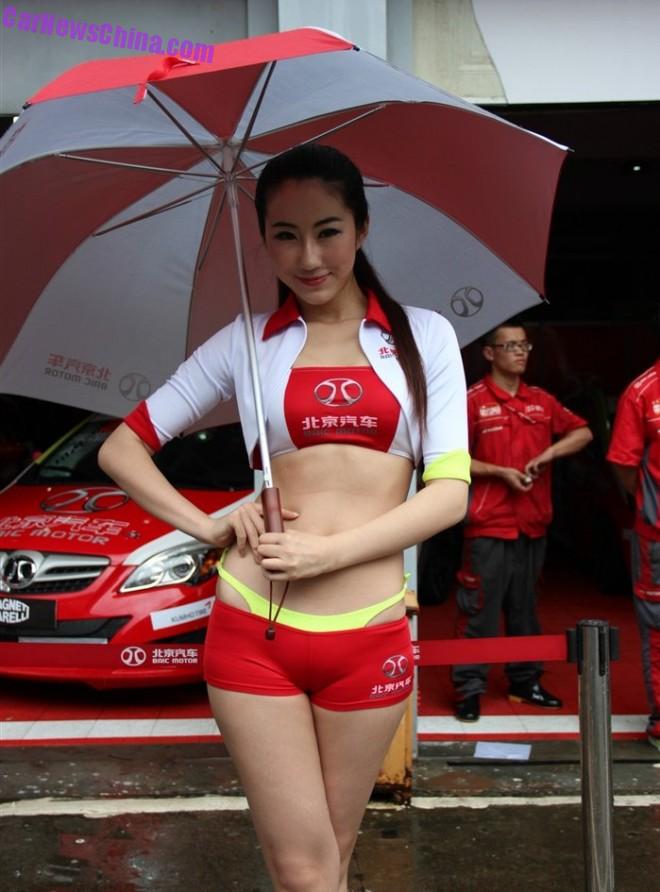 She stands with that umbrella in a very professional way. She practiced, we bet, which by la way would make a lot of sense for babes hailing from the south, where rain is always and storms come suddenly.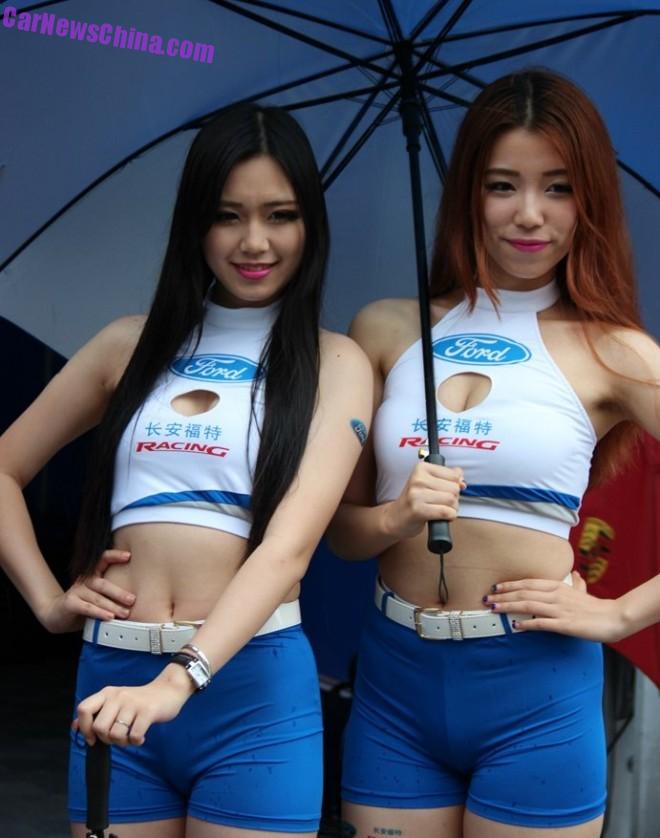 Two pretties from Ford Racing. Their trousers are longer than @ Beijing Auto…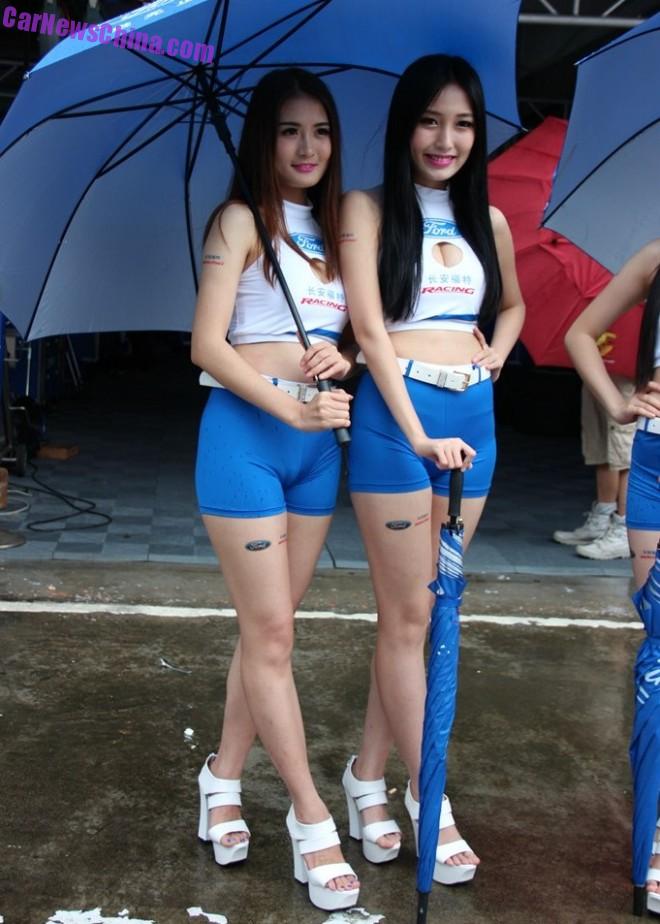 … but they got tattoos on their legs. White shoes.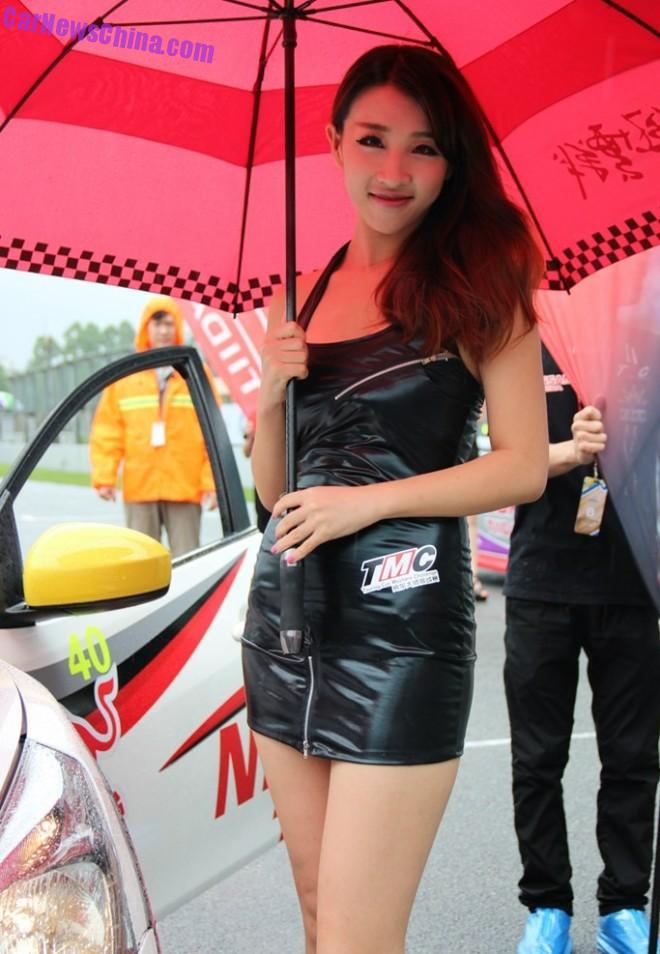 Red hot in black leather. TMC stands for Touring Car Masters Challenge, a sub category of the CTCC.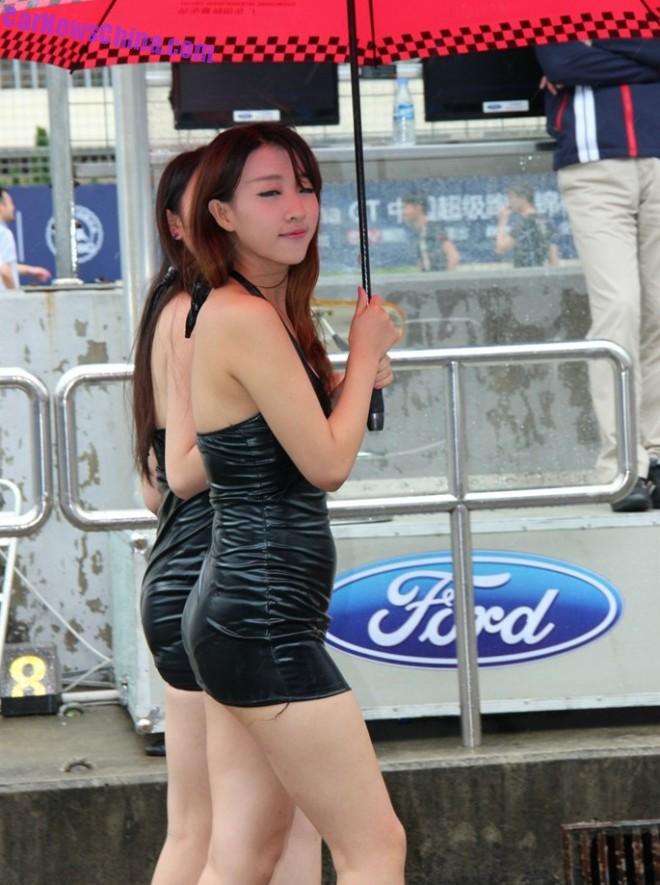 She is not, looking at me. The CTCC is not only exciting because of babe. It is actually a rather interesting series with about ten races each year. There are two main classes; 1.6 turbo and 2.0 turbo, and ten manufacturers: Volkswagen, Ford, Nissan, Honda, Citroen, Kia, Haima, Toyota, Hyundai and Beijing Auto. Ford won in 2014.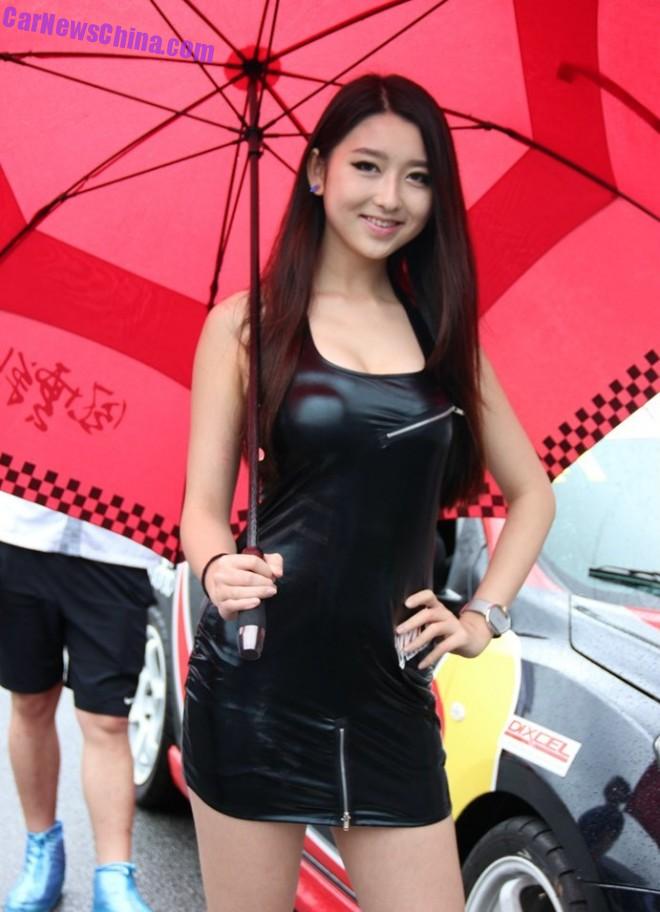 She better be careful with that zipper.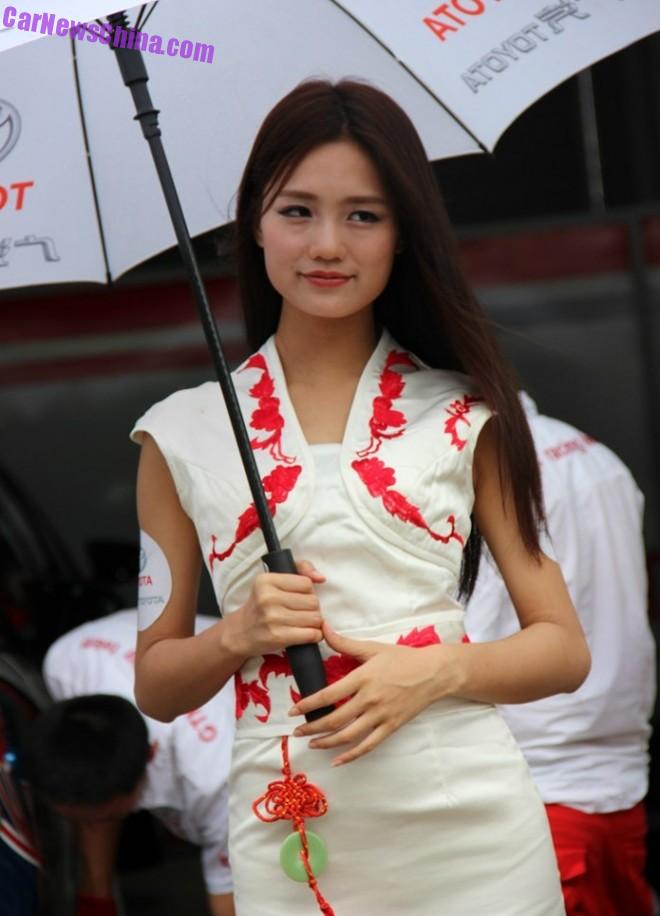 Toyota. As exciting as ever.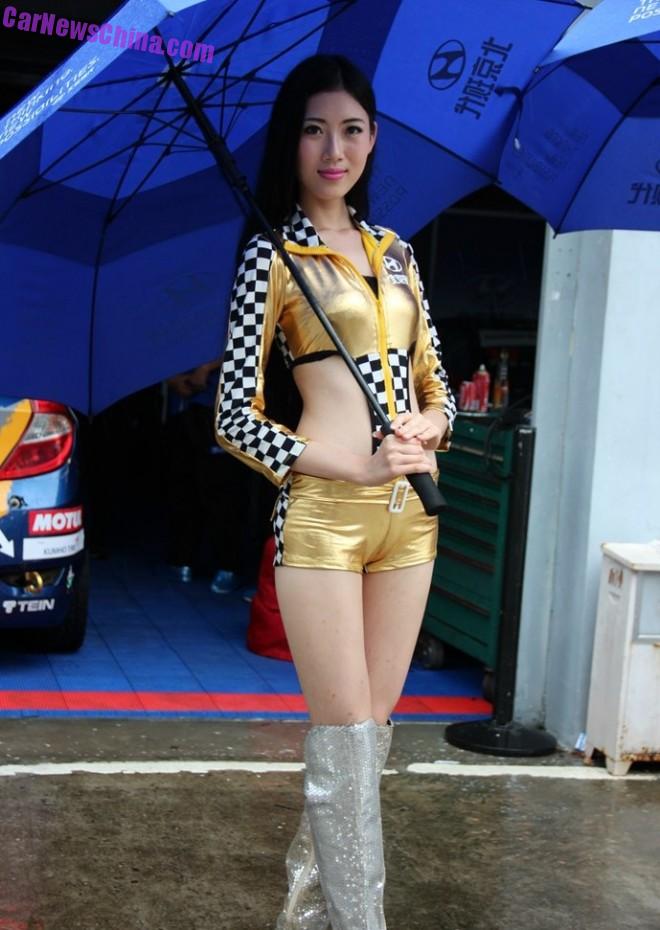 Hyundai doing a much better job. Trousers in gold and checkered flag, boots in glittered silver.
That is a big stick in her hand. Behind her a white (!) box for the fire fighting equipment, with a lot of rust at the bottom.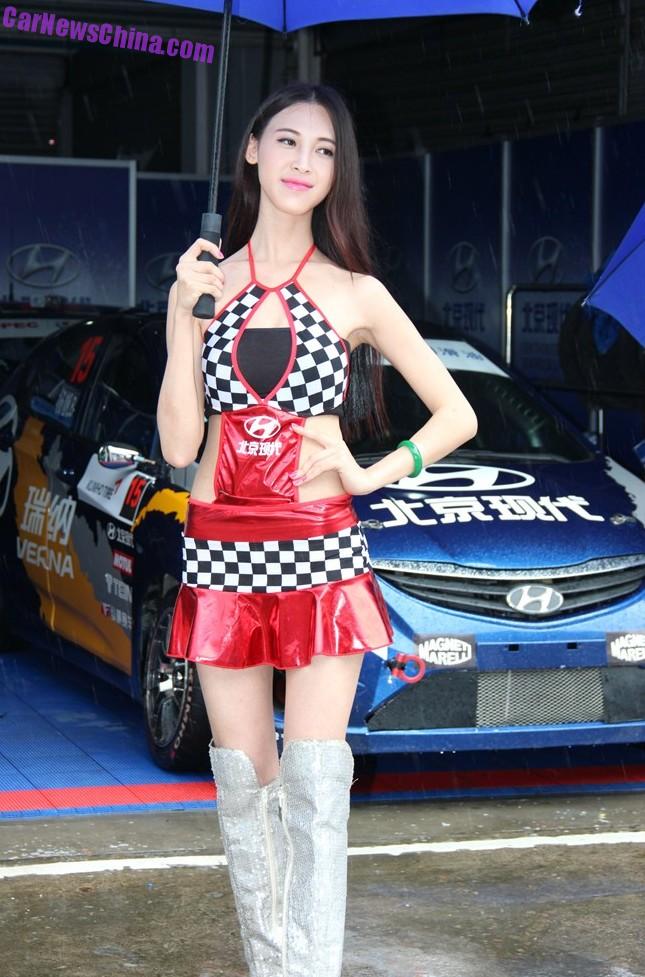 Another Hyundai chick, in another outfit, although the boots are the same. Rain pouring down hard here.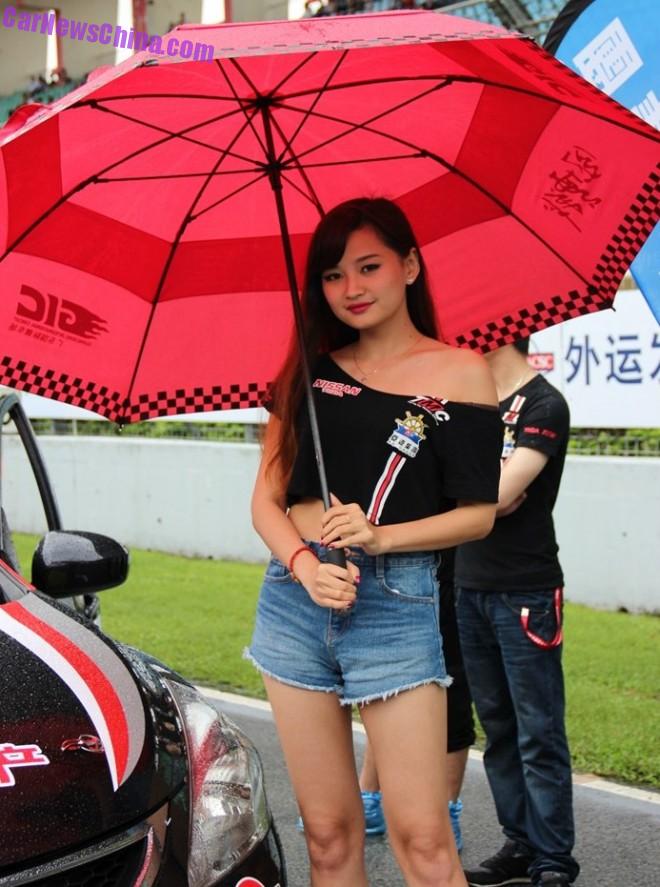 Losing her shirt too. Working for Nissan and trying a smile.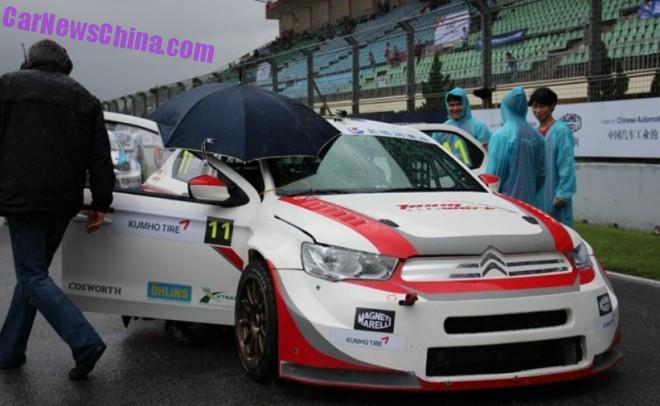 The grandstand almost empty, but it was time to start racing.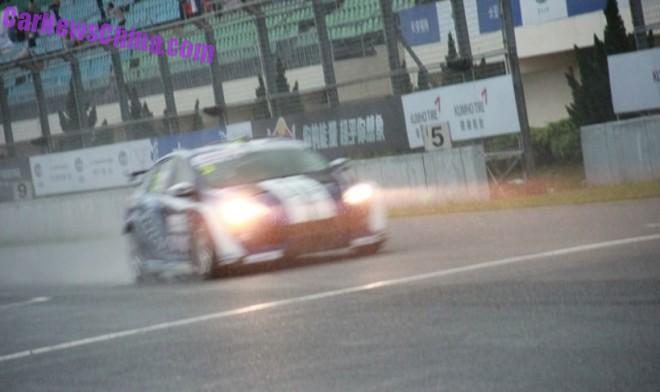 It was very wet.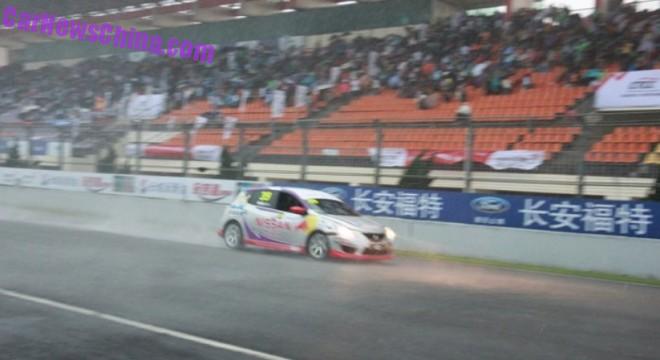 A Nissan aquaplaning.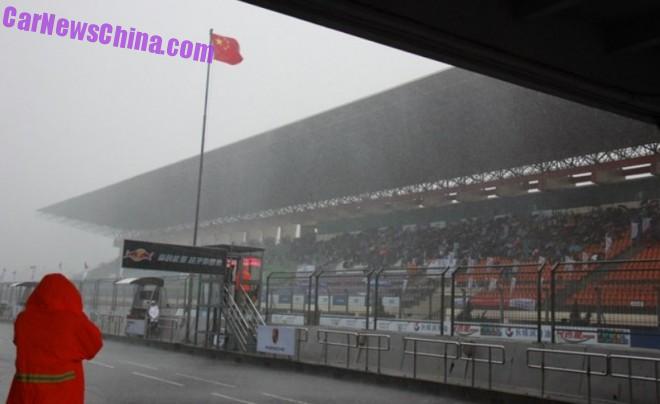 Rain coming down really hard, and the Chinese flag could do nothing about that.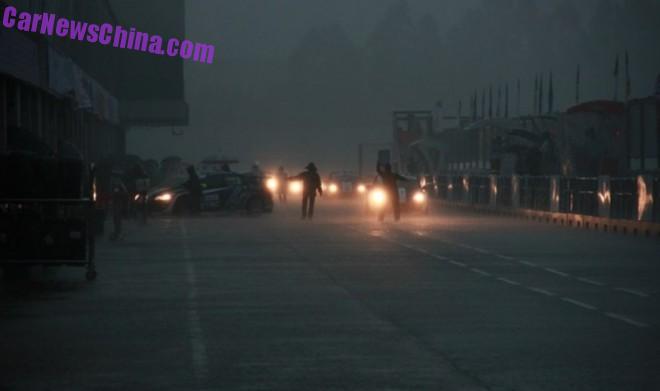 The heavens then brought a stormy darkness and the race was cancelled after only twenty minutes.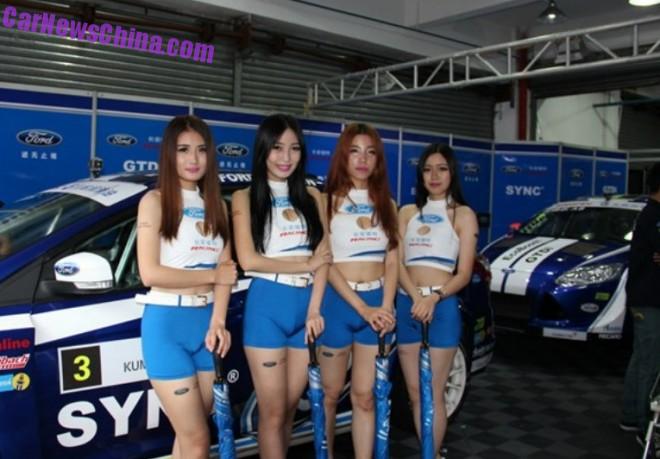 Ford finished first, and the babes were allowed inside for the party.