A proper Supercar Wedding in the great Chinese city of Dalian in Liaoning Province, celebrating the oh so happy day with at least 30 supercars in attendance, including a rare Lamborghini Aventador LP 720-4 50° Anniversario (to the left, in orange).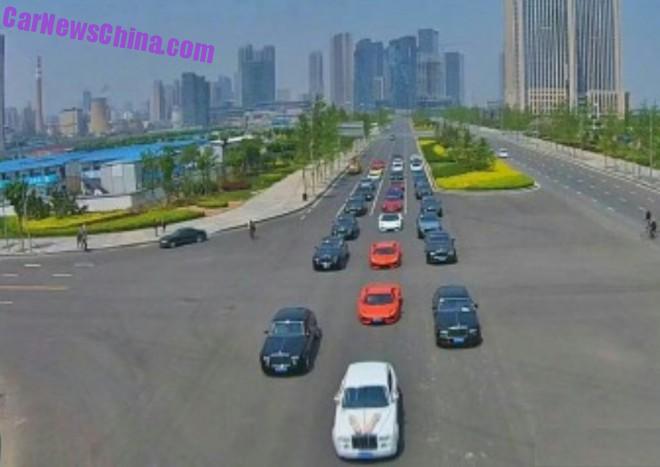 The motorcade seen by a drone, showing one white Rolls-Royce Phantom for the newlyweds, another four black Phantoms, a bunch of Ghosts, a white Aventador, …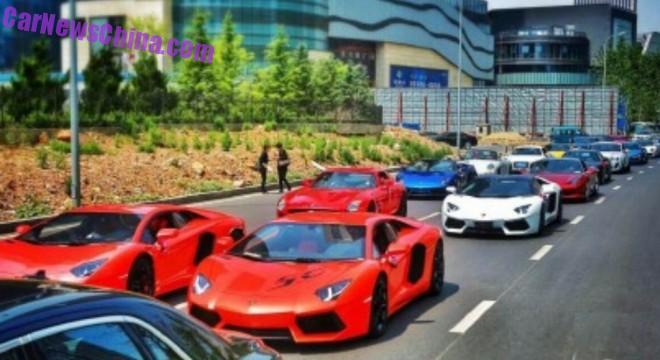 … a red Mercedes-Benz SLS AMG, a blue Gallardo Spyder, a red Ferrari 458, white Porsche 911, white Audi R8, some Bentley, and some minor Porsches at the back.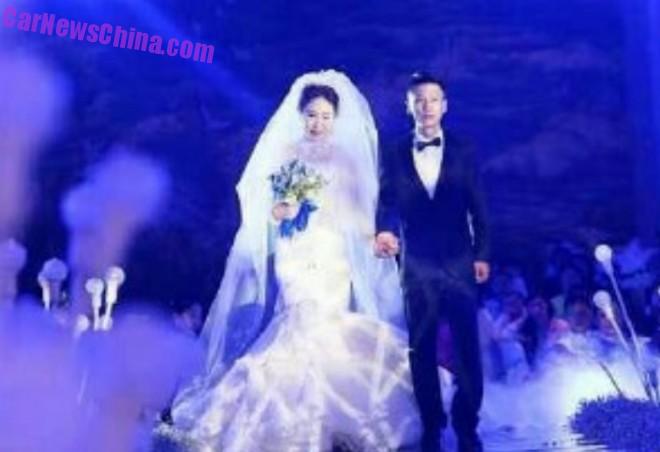 The bride and groom during the ceremony…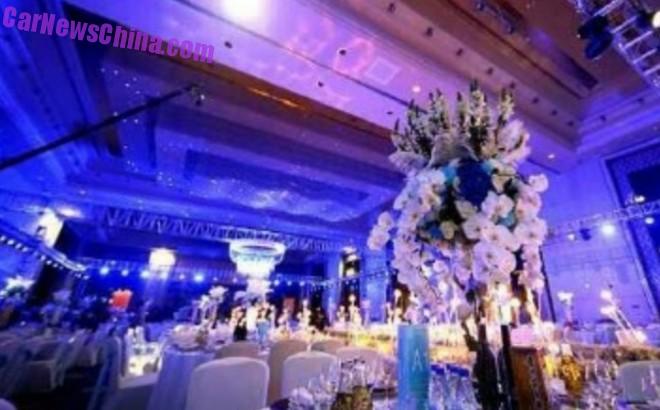 … in a artfully decorated banquet hall.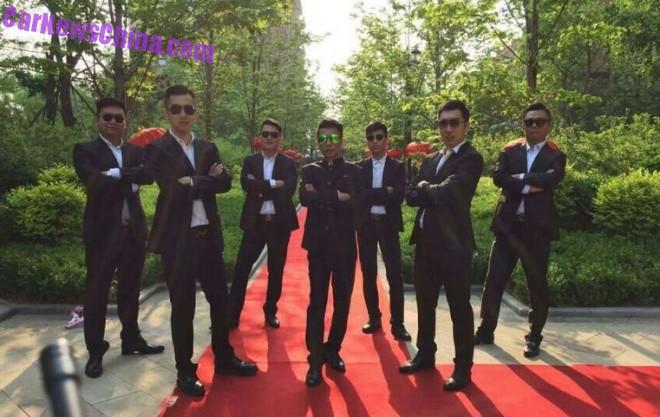 The groom, center, and his good friend. The groom is a local rich guy. He owns a Range Rover Sport, a BMW i8, a Gallardo Spyder, and a speedboat.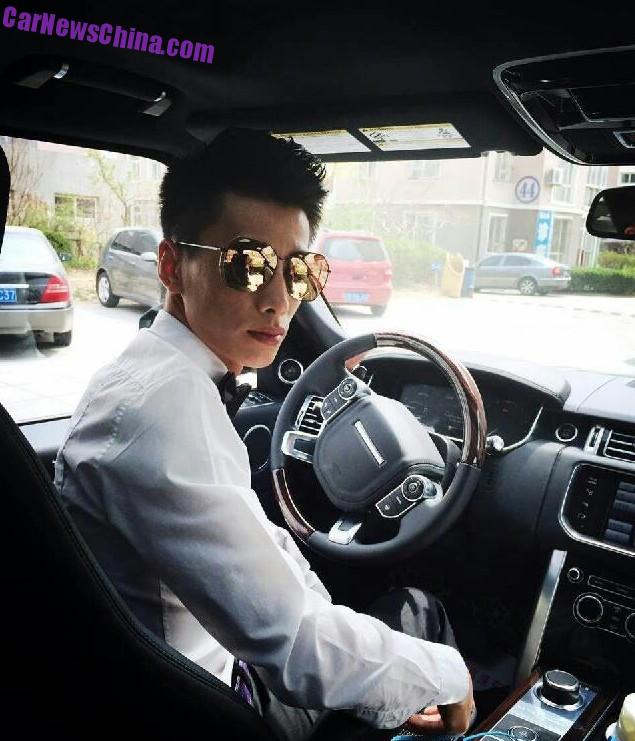 Behind the wheel of the Range Rover.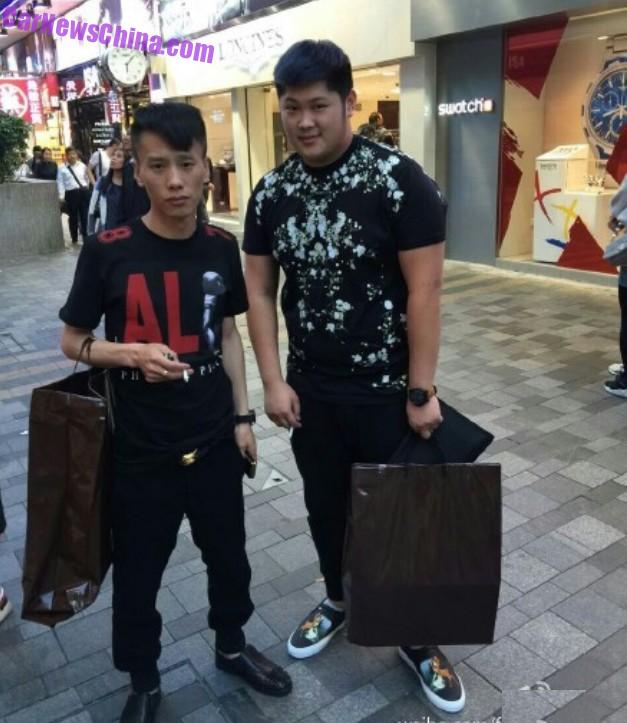 With a friend on a shopping spree in Hong Kong. He didn't buy a better camera, apparently.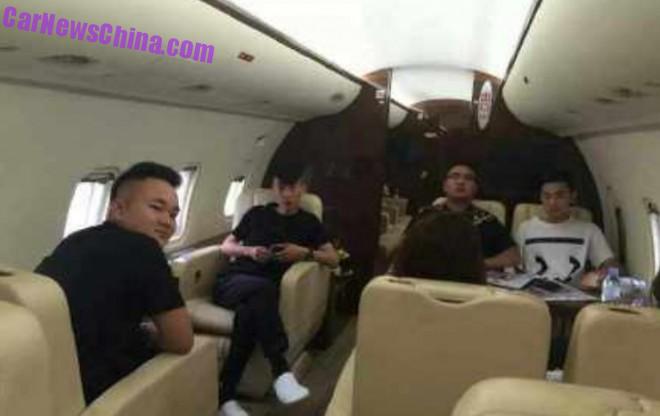 Private jetting with his pals, looking very many there, and wearing white shoes.