A very flashy Mercedes-Benz CLS 300, Spotted in China just outside the Fourth Ring Road in east Beijing. The swoopy Benz is wrapped in an eye killing shiny metallic chrome wrap, and further benz'ed up with darkened windows and super sporty 15-spoke matte gray alloys in the largest tires that fit.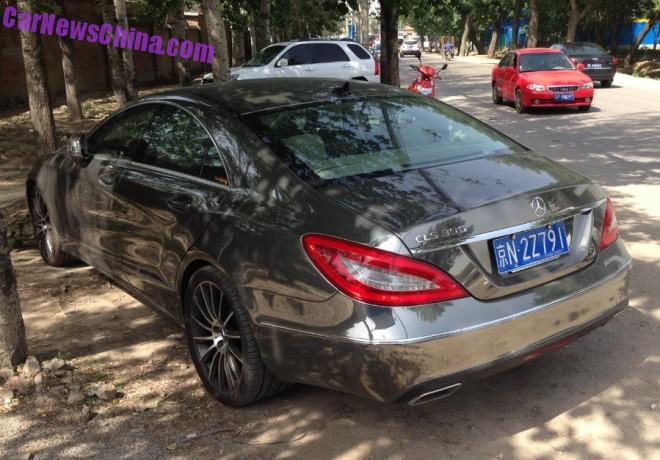 The wrap was of top quality and neatly extended over the bumpers, doorhandles and mirrors, the holy trinity of wrapping. The wrap was mirroring so much I saw my soul, the trees, the sky, and whatnot more hanging 'round that dusty old road.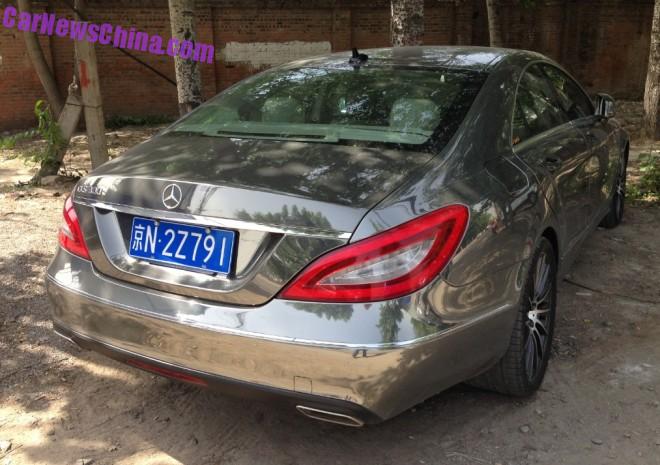 Brilliant wrapping work around the rear lights, and see how one tree is mirrored horizontally, confusing the mind to the max, especially in the hot Beijing summer. The Mercedes-Benz CLS is a popular four-door coup' in China, but sadly we don't see too many modified. We have a few: Pink, Pink stripes, 690hp, and one in matte black.