A manic Mercedes-Benz CLS350, Spotted in China in the great city of Shanghai by Reader Antoine Chalendard, thank you for the pictures! The sporty Merc is wrapped in an absolutely eye murdering shiny Pink wrap, and further buzzed up with darkened windows, white five spoke alloys up front, and gray five spoke alloys at the back.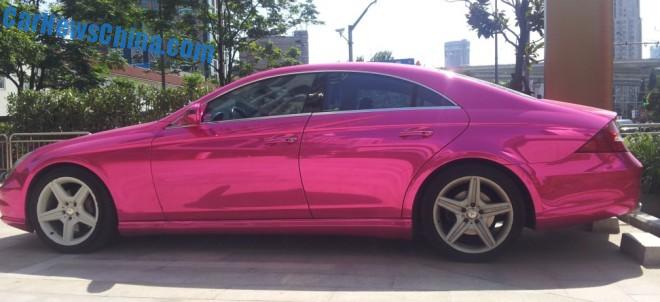 The wrap is of top quality and was perfectly applied over the holy trinity: the bumpers, the doorhandles, and the mirrors. Chrome strip around the windows works nicely as a borderline between the darkened windows and the shiny Pink body. Isn't this, how every Benz should be?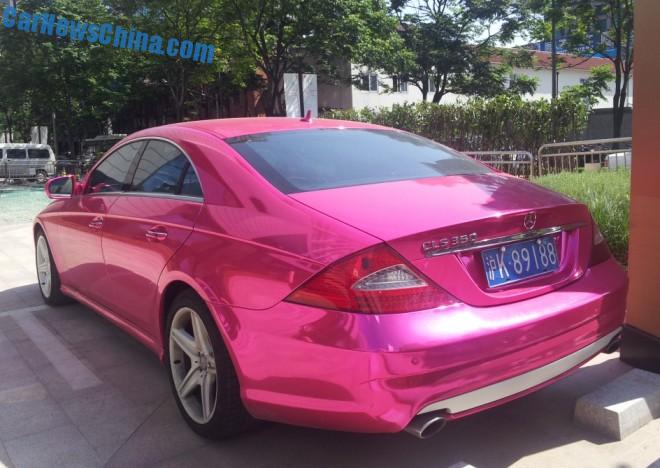 Brilliant wrapping work on the difficult C-pillar. The first generation C219 Mercedes-Benz CLS-Class was manufactured from 2004 until 2010. The CLS350 is powered by a 3.5 liter V6 with 272hp and 350nm, good for a 250km/h top speed and a 7.0 seconds 0-100. Not super fast, but the wrap adds a thousand horses in any way.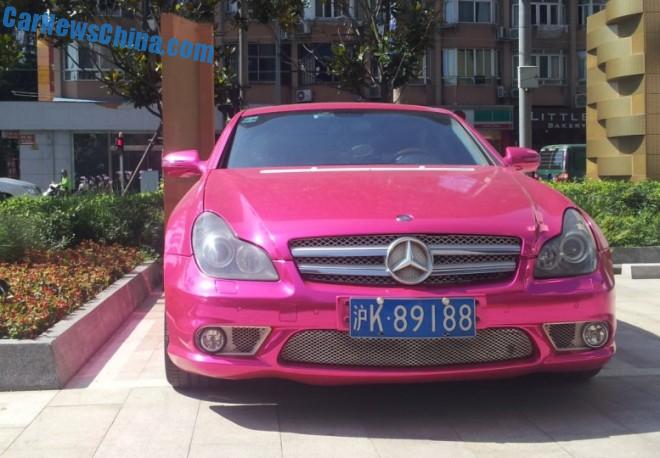 Talking Pink.