A very racy Lexus ES300 sedan, Spotted in China just west of the eastern section of the Fifth Ring Road in Beijing. The good Lex' was painted, no wrapping here, in a stealthy matte kinda black, and further sexed up with darkened windows, one yellow headlight and one white, matte gray multispoke alloys, a big wing on the back, and a very impressive body kit.
The interior was prettified as well with bespoke black and red leather and rubber floor mats. Dash is otherwise original up until the radio-cassette player and the wood panel on the center tunnel.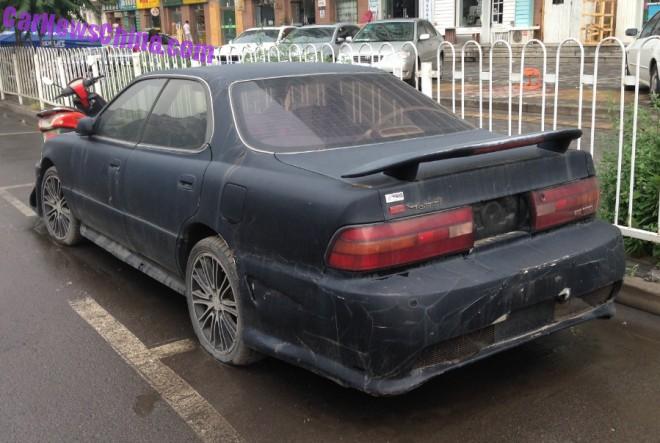 The ES300 was seemed sadly abandoned. Such a shame for such a pretty car. Body kit appears to be local Chinese, with large swaths of black plastic, making the vehicle almost half a meter longer than it was.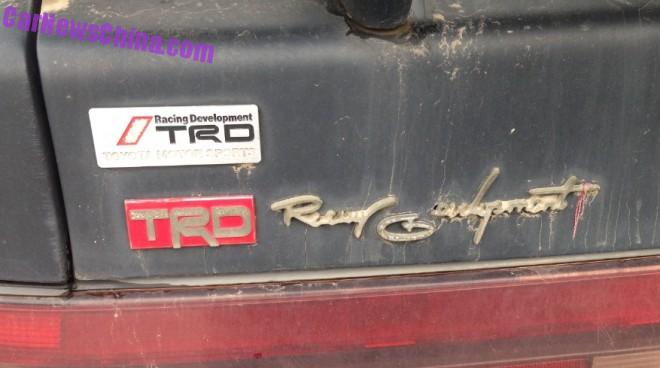 Fuzzy badges go for a few kuai on the car market.
The second generation 'XV10′ Lexus ES300 was manufactured from 1991 until 1996 with a small facelift in 1994, this Beijing monster is a pre-facelift example. Power came from a 3.0 V6 petrol with 185hp mated to a 5-speed manual or a 4-speed automatic. Top speed was a decent 220 km/h and 0-100 was gone in 7.9 seconds.
The XV10 was never officially imported into China but some examples arrived via the gray market and other misty channels. Earlier on we met one dusty and one shiny black.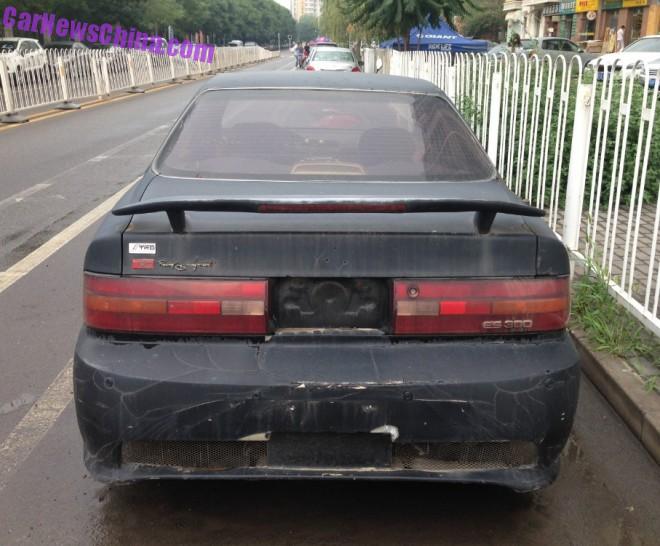 Rear lights units are crazily complex. Small license plate area indicates this was once a U.S. car that somehow ended up in the Chinese capital later in life.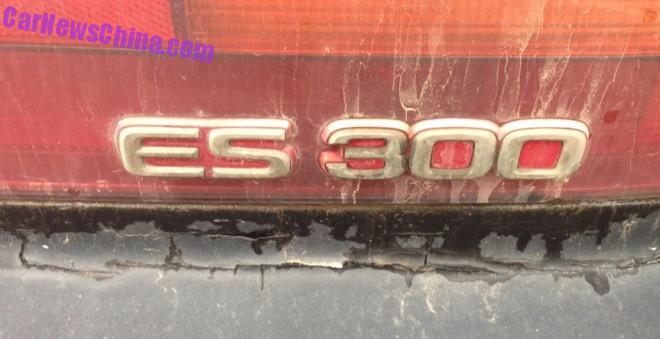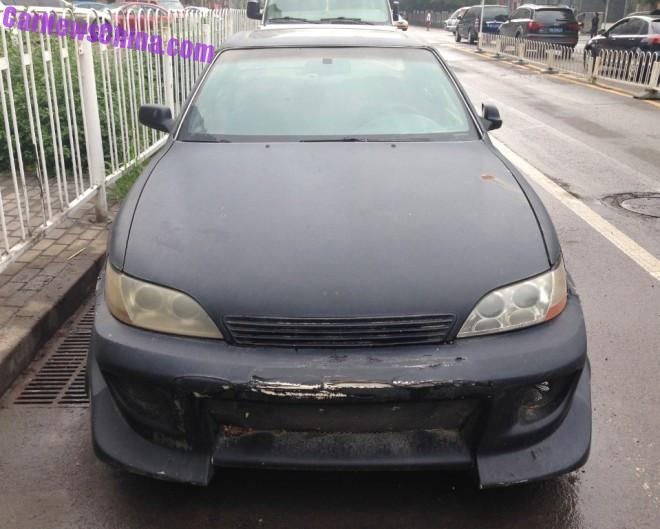 Front spoiler screams speed!, but this poor ES won't run anywhere fast anymore.