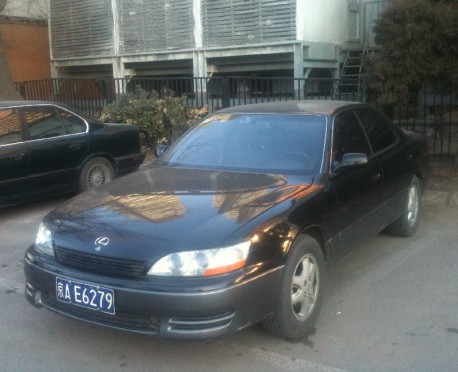 Here we have a sleek second generation Lexus ES300, seen on a parking lot near the 3th Ring in Beijing. The second generation 'XV10' Lexus ES300 was made from 1991 until 1996 and it was never exported to China. The first generation ES300 debuted in 1989 and was at the time only the second car in the Lexus line-up next to the LS400. Parked next to the Lexus a clean & green BMW E34 525i, more on that beauty in a later post.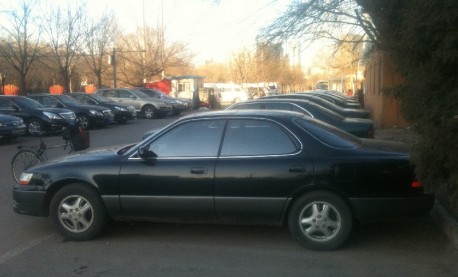 The Lexus ES300 is a beauty as well, now even more than in the 1990's. Swooping lines, extremely low drag, an invisible B-pillar and frameless-window doors. Power came from a 3.0 V6 with 185hp, mated to a 5-speed manual or a 4-speed automatic. This black-grey example in Beijing had the auto. Toyota claimed a 0-100km/h in 8 seconds, which was rather fast for the day.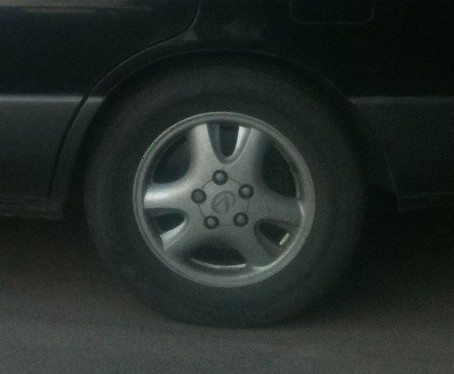 The alloys were brilliant, 3-spoke or 6-spoke depending on the way you look at it. The alloy seems out of balance in a way, but that's just an optical illusion. Alloys even better after a couple of beers!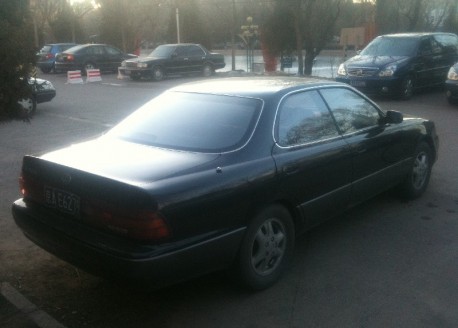 Integrated spoiler on the rear deck, beautiful waistline from the C-Pillar to corner. Note Toyota Crown Super Saloon in the background. This is the very first Lexus ES300 I met in China, earlier on I saw three other other older Lexii: LS400, police car in Zhuhai and a very crazy car in Beijing.