Spy Shots showing the production version of the Dongfeng Fengshen AX3, looking almost ready for its launch in the Chinese car market in Q3. Badges on the back indicate the vehicle will be called AX7 when it hits the market, which is fuzzy because Dongfeng is already making a Fengshen AX7 SUV.
There are two possibilities; either Dongfeng is trying to fool us, but Chinese automakers usually aren't that creative, or this AX7 will be positioned as some kinda sporty variant of the AX7 SUV. We bet on the latter, for now.
Car on the right has a turbo badge on the right just above the bumper, that is for the brand new 1.4 turbocharged petrol four with 140hp. The other engine available will be a 1.5 with 116hp. Both engines will be mated to a six-speed manual or a six-speed automatic.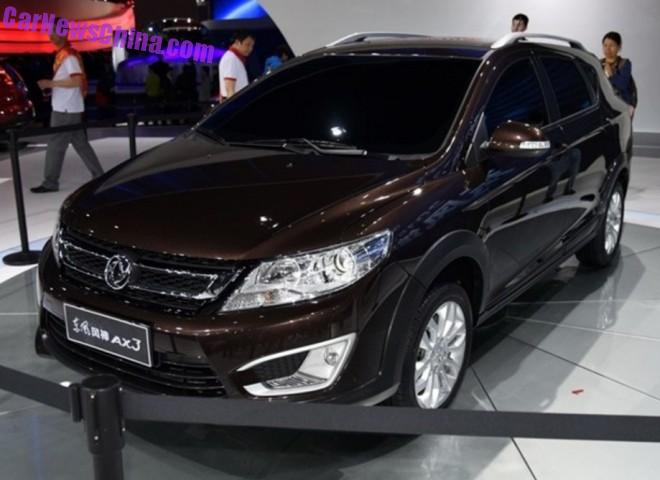 The Fengshen AX3 concept on the Shanghai Auto Show.