The funky Zhi Dou D2 electric car has been launched on the Chinese auto market. Price including all green-car subsidies is 49.800 yuan ($8018). The total subsidy of the D2 is an astonishing 109.000 yuan ($17.550), made up of various incentives by the central and by local governments.
The Zhi Dou D2, also known as the 'ZD D2', is manufactured by a company called Zhi Dou Electric Vehicle Corporation (web), a subsidiary of the Xindayang Group (web). The company also makes a variant of the D2 for Zotye Automotive, where it is called the Zotye E20.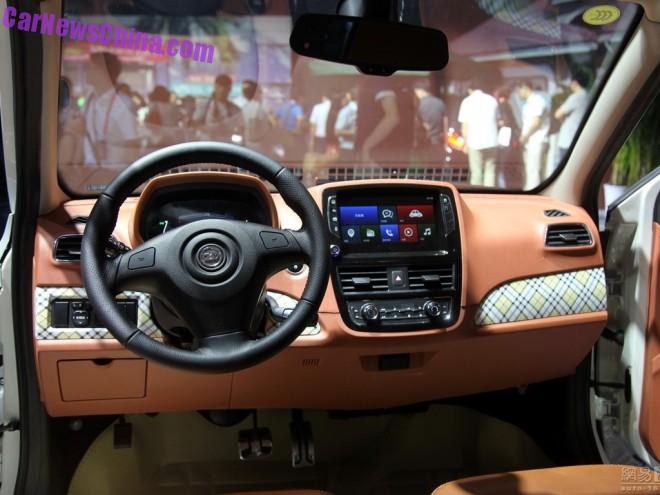 Burberry decoration in a well-designed dash. Only let-down is the steering wheel that looks a tad too simple.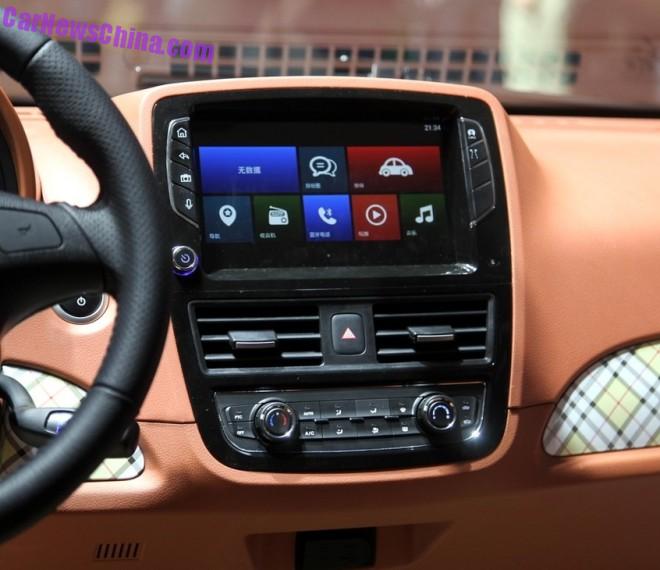 A touch screen infotainment system for telephone, navigation, television, the internet, music, and a radio. The D2 comes with an in-build wifi hot spot for connectivity in and around the vehicle. The D2 is furthermore equipped with a surprisingly advanced 'Advanced Driver Assistance System' (ADAS), than includes a lane-departure warning system, an anti-collision warning system, and a camera system that keeps a constant eye on the driver, setting off a warning if the system thinks the driver is tired or distracted. A shipload of tech for the money!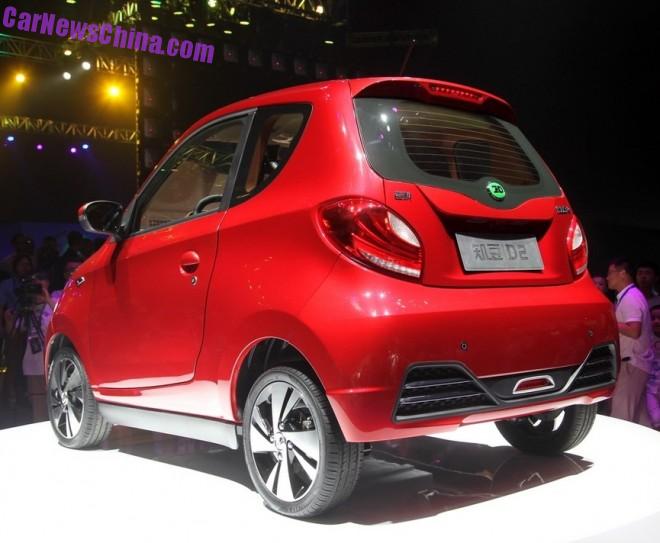 The Zhi Dou D2 is a full-fledged electric car, not an LSEV, and is allowed to hit the highway. The electric motor has an output of 24hp and 82nm. Top speed is claimed to be 88 kilometer per hour, but the Zotye E20 with the same motor has a claimed top speed of 80.
At the launch ZD claimed a range of 180 kilometer, but on their website they say (scroll down) that range is 120, which is consistent with the range of the Zotye E20.
Battery is a 15.12 kWh lithium-ion. Charging takes 6-7 hours fir a full charge on 220V.
Size: 2765/1540/1555, wheelbase is 1765 and curb weight is 670 kilo.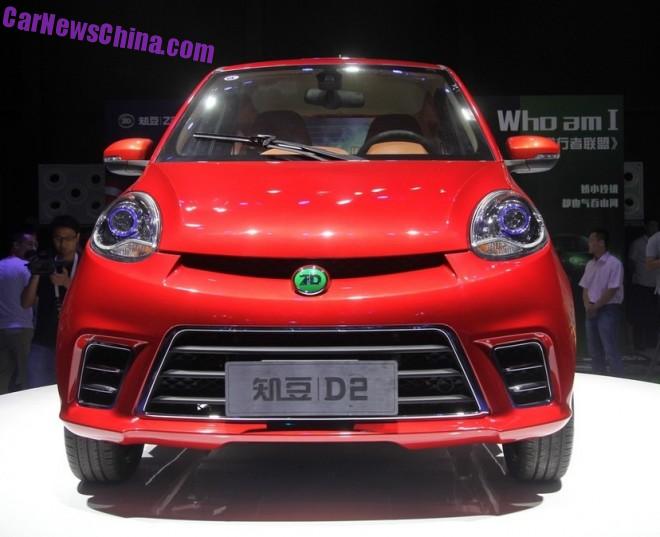 An electrifying smile.