The new Audi TT and Audi TT Roadster have been launched on the Chinese car market. Price starts at 542.800 yuan and ends at 617.800 yuan ($87.525 – 99.618). The TT is available with only one engine; the 'EA888' 2.0 TFSI with 230hp and 370nm, mated to a six-speed DCT, sending power to the front wheels or to all wheels.
The model name is '45 TFSI'. Audi is using a completely different naming-system in China than in the rest of the world. The Audi TT will compete with other popular sporty cars such as the BMW Z4 and the Mercedes-Benz SLK, and to a lesser extend the Nissan 370Z.
The outgoing TT was massively hip in country, as proven by our Famous China Audi TT Collection™: Pink, Hello Kitty, shiny dark blue, shiny blue, matte blue TTS, orange license, Pink, license (7TT70), Pink, girls & Lambo-doors, pink-orange, gray-blue, red R8, big wing, kiddie ride, gold, children, orange, with tree, pink, and purple.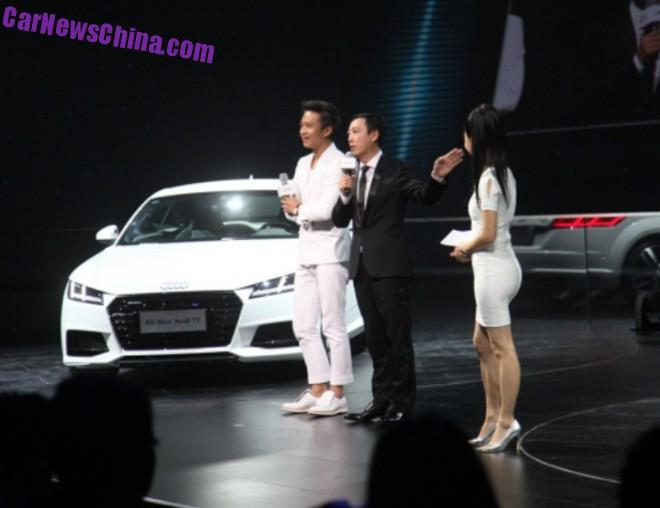 As usual in China the launch came with a massive ceremony with many speeches, light shows, and other entertainment. We leave you with this fine photo for a proper impression of the festivities. Now, what is on that paper she got in her little hands..?