A very flashy Audi TT sportmachine, Spotted in China near the Solana shopping mall in Beijing. The speedy Audi is wrapped in an eye pleasing Pink wrap, and further sexed up by a fatass body kit, a black grill, a black roof, partly black mirrors, and sporty ten-spoke chrome-black alloys.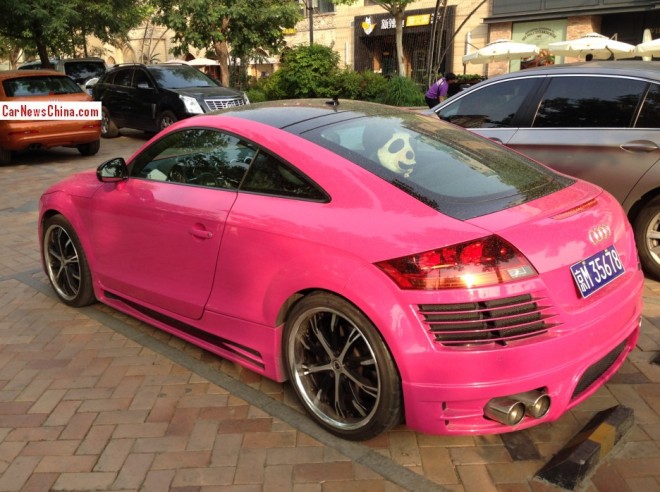 Body kit especially impressive at the back, with loads of air vents and four exhaust pipes. The wrap was of high-medium quality and was neatly extended over the bumpers and doorhandles. I don't really like the solution for the mirrors, with the stack in Pink and the mirror in black. That is messy.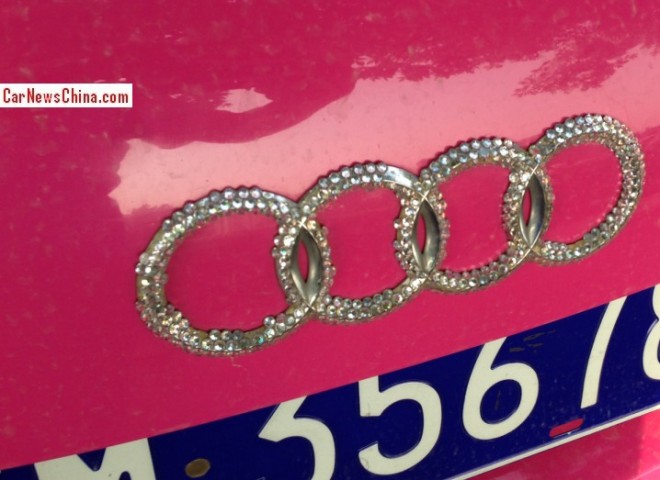 Audi logo in glitter for a bit of Bling. The Audi TT is not a very popular car in China as buyers find it a bit too expensive. Price of the current model starts at 519.000 yuan and ends at 592.000 yuan, and the new TT certainly won't be any cheaper. The manic RS, the best of the range, is powered by a 2.5 liter turbocharged five-in-line with 340hp and 450nm, good for an unrestricted top speed of 280km/h and a 0-100 in 4.5 seconds.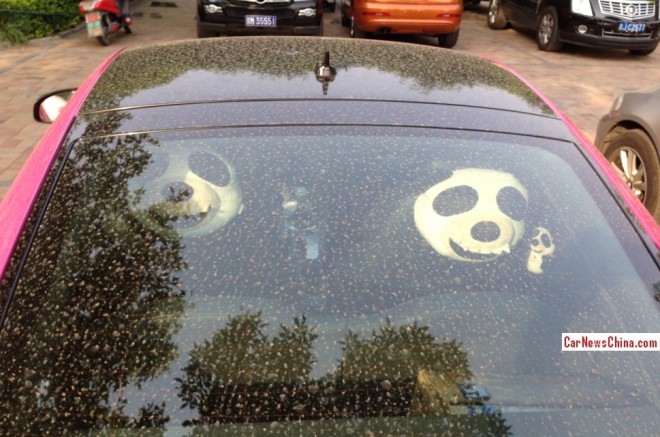 A panda family guards the backdoor.
Time now for our Famous China Audi TT Collection™: license (7TT70), Pink, girls & Lambo-doors, pink-orange, gray-blue, red R8, big wing, kiddie ride, gold, children, orange, with tree, pink, and purple.