Seen today on da streets in Shanghai, this interesting Audi TT Convertible coin operated kiddie ride. One yuan for ten minutes bouncing around. The machine is made in China by a factory where someone must like the Audi TT very much. It even had a German license plate! And a big wing, for downforce.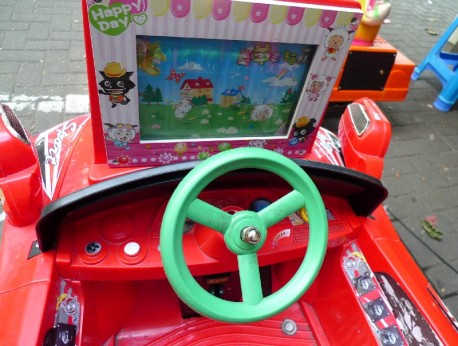 The young driver van watch the popular cartoon 'Pleasant Goat and Big Big Wolf' while driving. This indeed is very unsafe and teached a bad lesson to children, connect this with these giant screens in many new China-made automobiles and you got a big potential killing field some ten years from now. I like Pleasant Goat and Big Big Wolf, they are really funny. Boem!!!  Three-spoke steering wheel is very cool.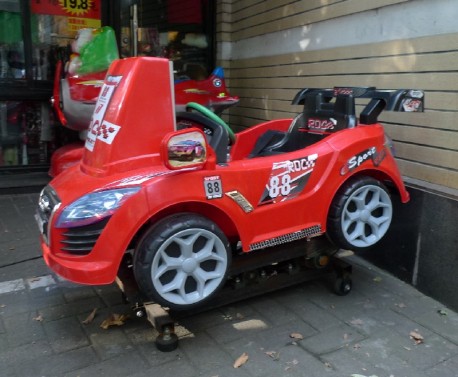 Mirrors are folded, strangely to the front, this is unsafe as well. Alloys are good.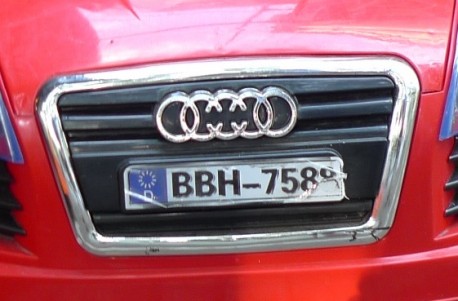 Count the rings…