An Audi TT Roadster, Spotted in China in the Dongba area in far east Beijing. The good TT iss girlified with Hello Kitty seat covers and a dash covered by a Pink mouse, a Pink bear, a Pink plate, and on that plate three Hello Kitty figurines. Steering wheel comes with a white-leather cover.
The mouse and bear are glued to the dash in this specific way. Glittered Hello Kitty head, blindfolded!, in the air vent for a bit of kinky bling.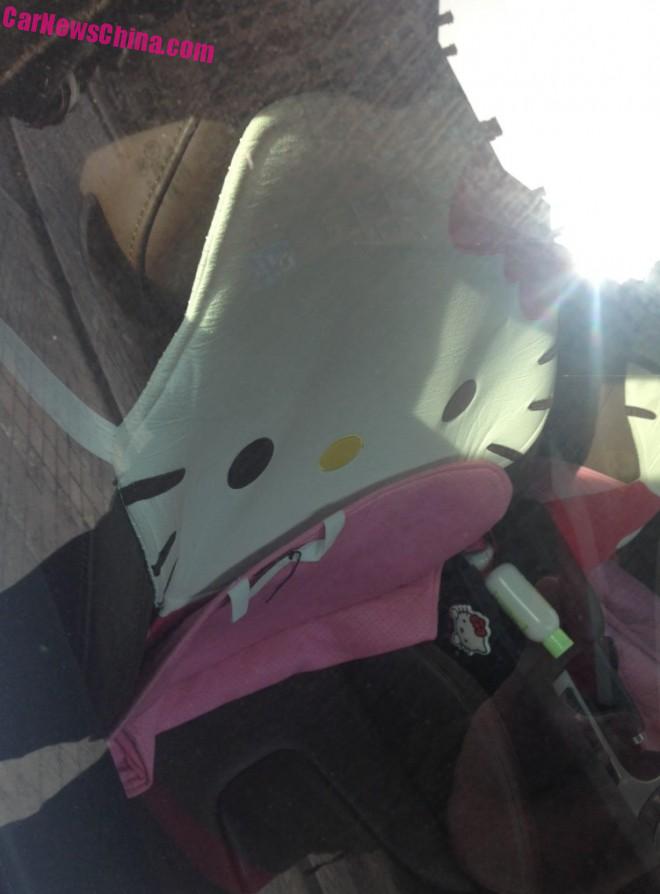 The seat covers are rather simple examples, and this one on the passenger seat doesn't even cover the actual seat. Note Hello Kitty seat-belt head in the buckle, designed for fooling the seat-belt reminder system. No beeping in this TT!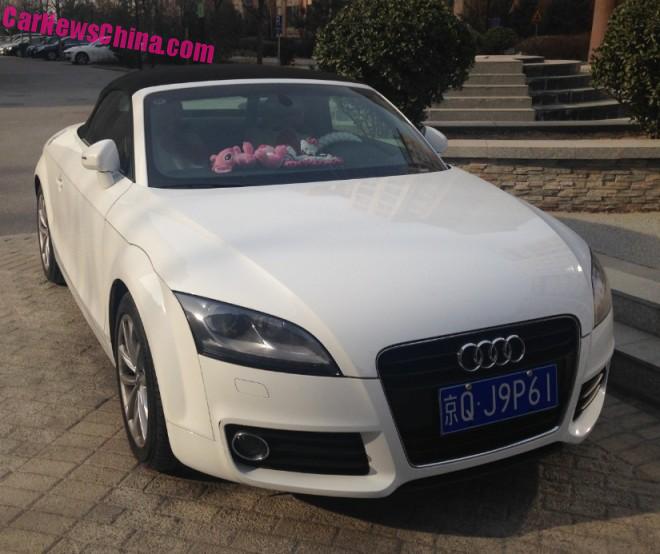 The vehicle belongs to a girl about 25 years of age, she lives a few buildings away from mine. I got to get her some more Hello Kitty, and a big dog.
Yez the babes love the TT, especially the Roadster. Here is our Famous China Audi TT Collection™: shiny dark blue, shiny blue, matte blue TTS, orange license, Pink, license (7TT70), Pink, girls & Lambo-doors, pink-orange, gray-blue, red R8, big wing, kiddie ride, gold, children, orange, with tree, pink, and purple.