A very hip Audi TT seen in the underground parking lot of the very hip Solana shopping mall in central Beijing. The speedy Audi was wrapped in a Pinky wrap, and further sexed up by a fatass MTM bodykit and some Bling.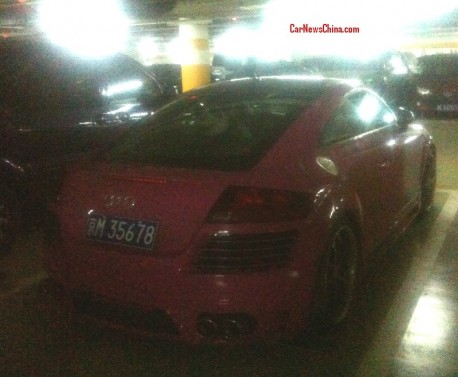 The wrap was of the highest quality and was sweetly extended over the bumpers and body kit. The mirrors however were wrapped in some shiny black. Fuel cap in Bling doesn't really go well with pink, but matte chrome six-spoke alloys are really good. Four exhaust pipes indicate the engine has been tuned up a bit, MTM sells sweet little engine kits that can get power up to 500 horses.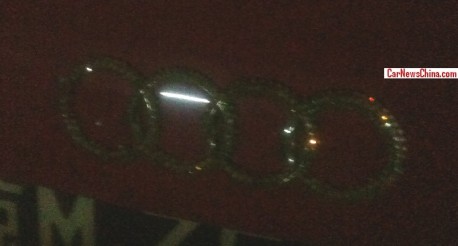 Audi logo at the back Blinges with fake crystals. We like.
Time now, for the rest of our Famous China-Audi TT Collection: girls & Lambo-doors, : pink-orange, gray-blue, red R8, big wing, kiddie ride, gold, children, orange, with tree, pink, and purple.