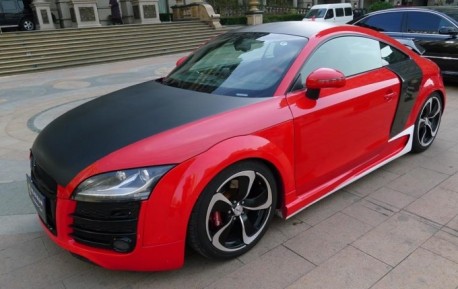 This must be, the most pretty, Audi TT I have ever seen. The vehicle lives in south-eastern Beijing and was heavily inspired by the Audi R8 supercar. Well, it was certainly a lotta work! Consisting of: a custom-made body kit with an extremely heavy front end, hip red paint, carbon-fiber wraps on the bonnet and roof, fins on each side of the roof which even the R8 doesn't have, and…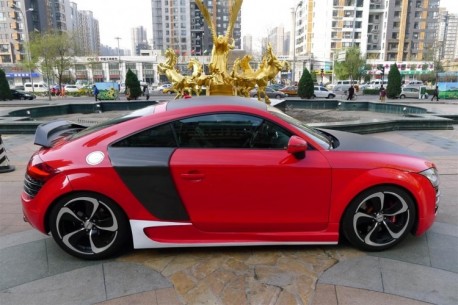 … black blades behind the doors, white accents on the side skirts, a aerodynamically-awkward shaped rear wing, 21inch low profile race tires and 5-spke alloys that somehow look a bit soft. The pictures were taken in front of a weird hotel, between the actual building and a weird statue in a weird pond. On the left side is a small parking lot where I earlier met an abandoned American-spec Mercedes-Benz 560 SEL.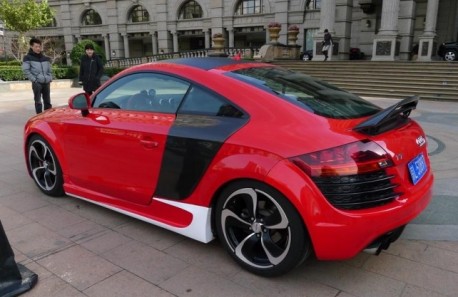 A bit strange, but it will sure taste very good. Our Audi TT collection: big wing, kiddie ride, gold, children, orange, with tree, pink, and purple.
Our R8 collection is much bigger, no wonder this red TT wants to be that. See: lime green, broken, Bling, China Edition, hits taxi, matte black, ABT Lambo-doors, another matte-black,  hits mail truck, Limited Edition, in blue and in matte army-green.