A very flashy Audi TTS sporty car, Spotted in China in the great city of Shanghai by reader Chiprdan, thank you for the pictures! The good Audi is wrapped in an eye slaughtering shiny dark blue wrap, and further sexed up with shiny chrome mirrors, very black windows, and racy five-two shiny black alloys.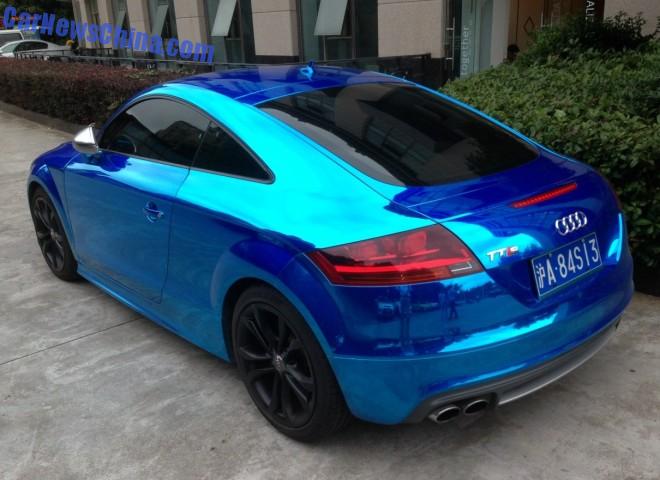 Brilliant wrapping work working with a top quality wrap. Black windows are darker than the night, contrasting mightily with the shiny dark blue body. Bumpers and doorhandles are wrapped as well, but the mirrors thus are not. License plate reading A·8 a nod to the giant Audi limousine, or not.
This example is definitely one of the best Audi TT cars we have seen in China, and we have seen a many, here is our Famous China Audi TT Collection™: shiny blue, matte blue TTS, orange license, Pink, license (7TT70), Pink, girls & Lambo-doors, pink-orange, gray-blue, red R8, big wing, kiddie ride, gold, children, orange, with tree, pink, and purple.
The Links of your Life: