The Volvo XC90 SUV has been launched on the Chinese car market, by far the most important car so far for the venerable Swedish brand in China's Geely's hands. Price in China starts at 798.000 yuan and ends at 1.01 million yuan ($128.502 – 162.600).
But it is a very limited launch. The only variant available is the XC90 T6, powered by a turbocharged & supercharged four-cylinder petrol engine with 320hp and 400nm, mated to a new eight-speed automatic transmission.  The 2.0 turbo T5 and the hybrid T8 will be launched at a later time, but when exactly is yet unclear. The XC90 T6 comes in either a five-seat or a seven-seat set-up, white car on the photos is a seven-seater.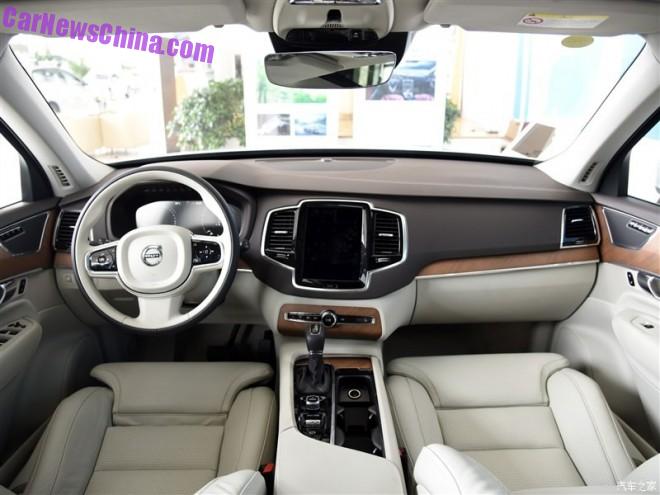 A beautiful interior with white leather, light colored wood, a spacious center tunnel, and a…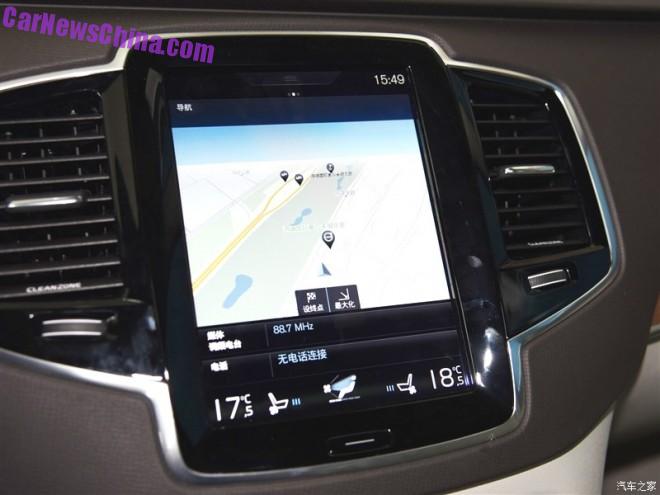 … super hip touch screen. Quite big for a European car, but not so much anymore for China, where even budget car makers are working on much bigger stuff.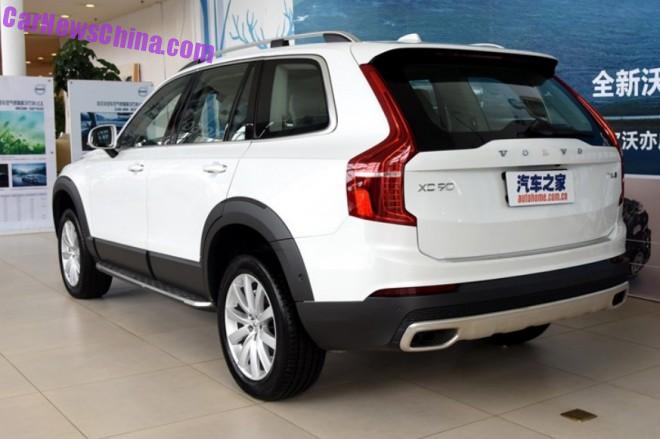 The Volvo XC90 faces heavy competition in China from Audi, BMW, Infiniti, and Mercedes-Benz, all of which are offering six and eight cylinder engines in their various SUV's. The Volvo is and will be only available with four-cylinder engines, which might sound like a great idea in Sweden where everybody digs reindeers but not in China where car buyers want big engines for their big money to satisfy their big ego's. Happily for those, there is still the Volvo XC90 Classic with a 2.5 five.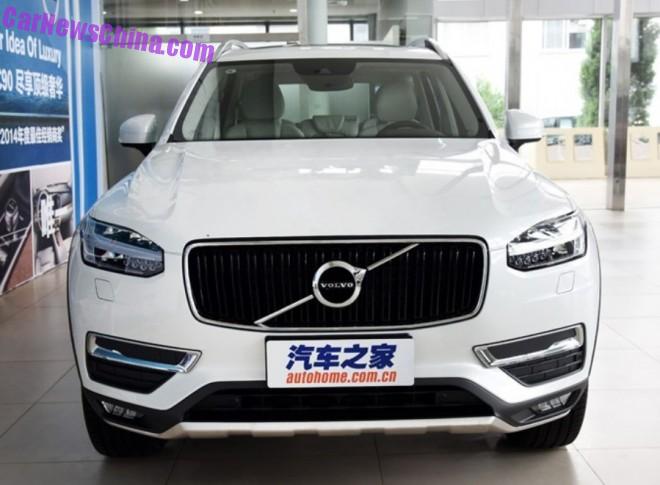 'Thror's Hammer' running lights don't work too well on a white car. And those chromed square shaped bars are surrounding… what…?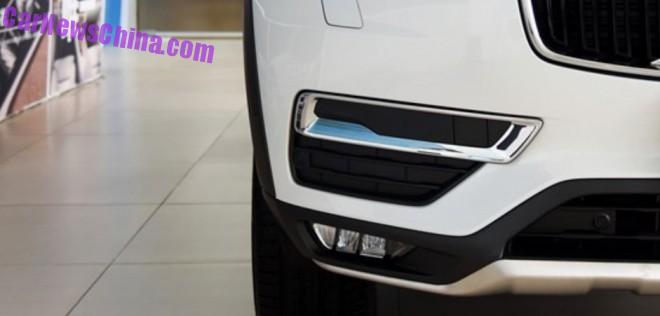 Well, nothing really.