The new Volvo XC Classic has been launched on the Chinese car market. Price starts at 548.900 yuan and ends at 638.900 yuan ($89.000 – 104.000). The Volvo XC Classic is a continuation of the first generation Volvo XC90. The Volvo XC Classic is manufactured in China in a new Geely-funded factory in Daqing in Heilongjiang Province.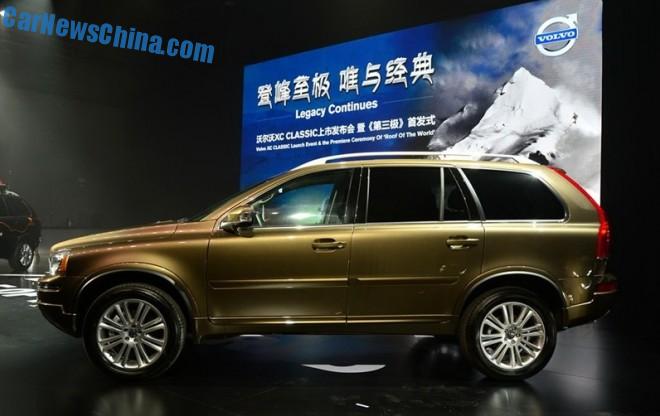 "Legacy Continues" says the backdrop, and continue she will. Production of the XC Classic is scheduled to run four years with a facelift after two years. Lone engine is the T5 2.5 liter inline five-cylinder turbocharged petrol, mated to a 5-speed automatic sending power to all four wheels. Earlier on we heard the engine was tuned up to 220hp but the official announcement says the engine delivers just 210 horses.
The new 2015 Volvo XC90 will be imported into China starting in the second half of 2015. Price will start at a hefty 818.000 yuan or 133.000 USD.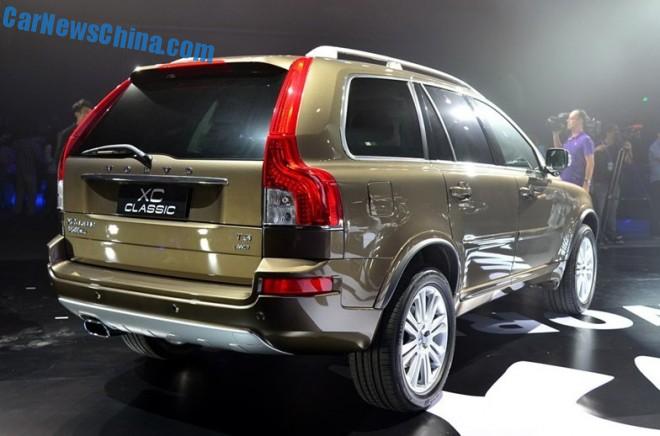 Only thing that changed was the badge: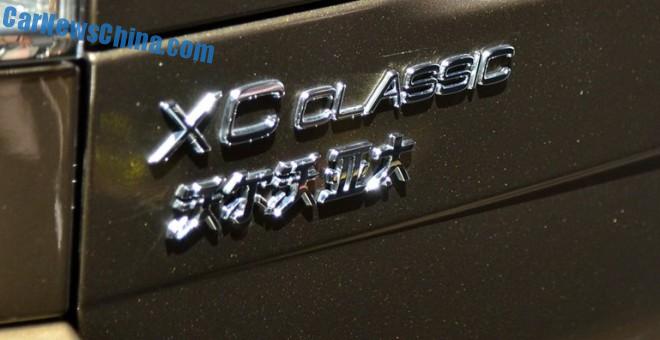 Characters read 沃尔沃亚太, meaning 'Volvo Asia Pacific'. This badge sits on all China-made Volvo's and the name itself indicates Geely has serious plans for export.