The Shanghai Automotive Industry Corporation (SAIC) has released the first official images of the new Roewe 360, the successor of the Roewe 350. The Roewe 360 will be launched on the Chinese car market in August, price will range from 80.000 to 150.000 yuan.
The outgoing Roewe 350. Price starts at 74.800 yuan and ends at 130.700 yuan. Engines: a 109hp 1.5 and a 129hp 1.5 turbo.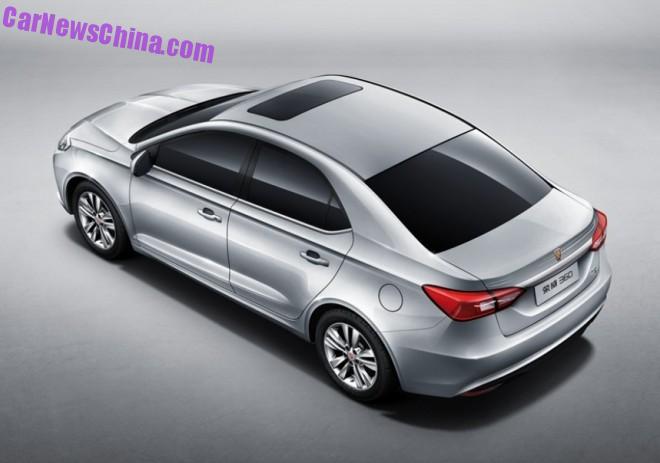 The Roewe 360 will keep the 109hp 1.5 but the 1.5 turbo will be replaced by a GM-sourced 1.4 turbo with an output of 150hp and 235nm. SAIC calls the engine 'NetBlue'.
This engine is part of GM 'Modular Ecotec' family of engines, it is also used in the China-made Chevrolet Cruze where it delivers 148hp and 235nm. The engine will be mated to a six-speed manual or a seven-speed DSG, again as in the Chevrolet Cruze.
SAIC can use the GM engines and transmissions under a deal agreed in early 2014. SAIC and General Motors are close friends in China, they also have the mighty Shanghai-GM joint venture that makes zillions of Buick, Chevrolet, and Cadillac cars for the Chinese market.
The 360 is slightly larger and a tiny bit lower than the 350: 4579/1804/1490, and wheelbase is 2660.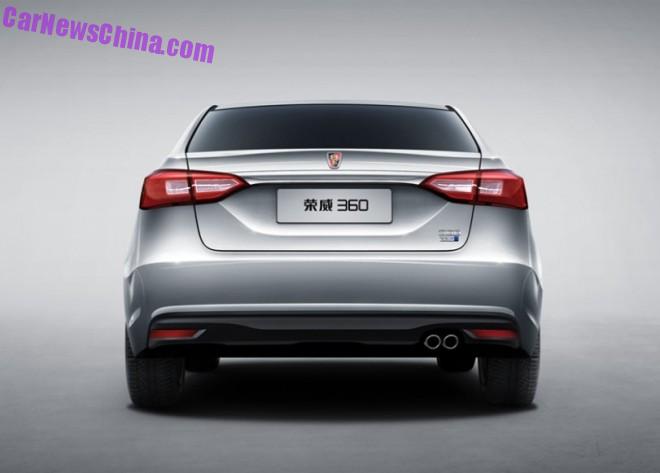 All very subtle at the rear, but new taillights look sweet.