The new SouEast DX7 Bolang SUV has been launched on the Chinese car market, price starts at 96.900 yuan and ends at 139.900 yuan. The DX7 Bolang is the first SUV under the SouEast brand. But it won't be alone for long. A larger DX9 will launch in 2016 and a smaller DX5 will complete the line-up in 2017.
The DX7 is arguably one of the prettiest SUV's made by a local Chinese automaker, but they got some help here, as it was drawn up by none other than the famous Italian design firm Pininfarina. Only let down, and a serious one, is the fake air vent in the front fender.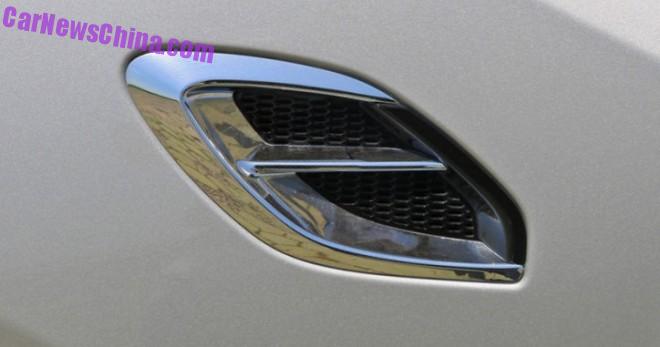 No!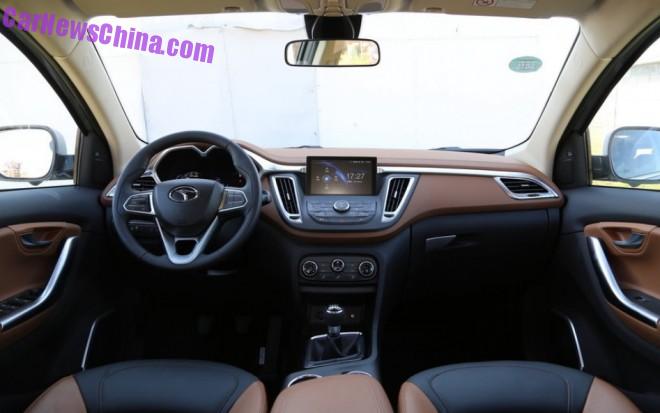 The interior looks good, with a sporty instrument panel, a nice mix of chrome, black leather, and trendy orange leather, and a sweet LCD screen on top. The lower part of the center console however looks kinda empty.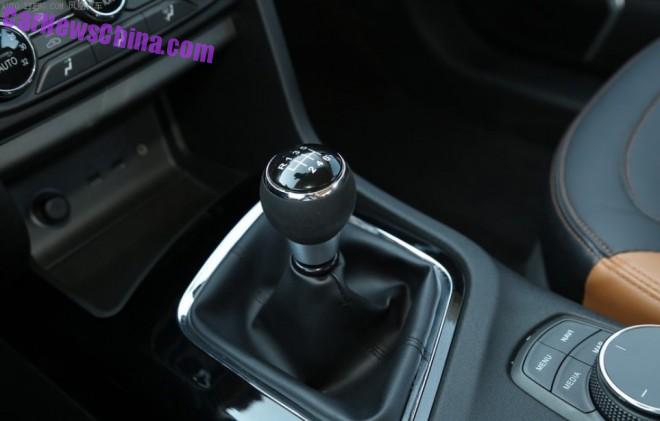 And that is because it is empty, hiding only the cigarette lighter and two USB slots. Strange. The knob to control the infotainment system looks pretty enough.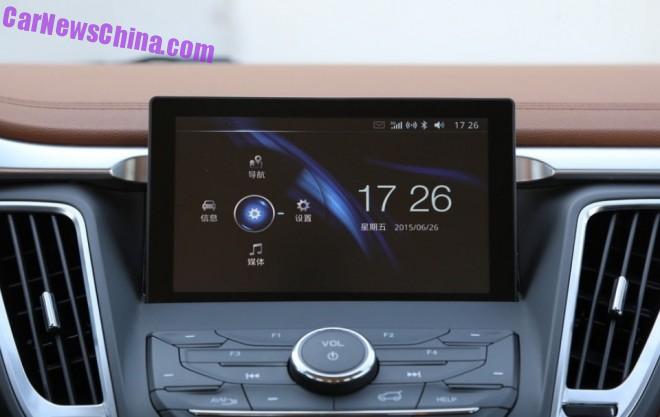 Not a touch screen, but it is big and sharp. Infotainment system includes sat nav, music, internet, television, and Bluetooth and USB connectivity.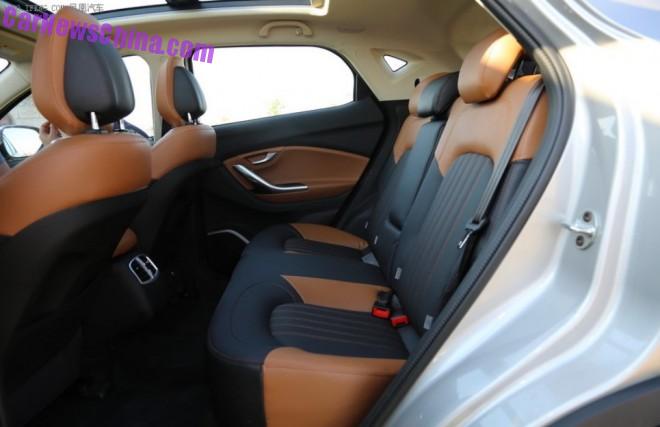 Very nice in the back. Seat design so cool it is almost hip. Door design a well done job too, with the two chrome elements nicely connecting. Tiny third window in the C-pillar for a bit of extra light!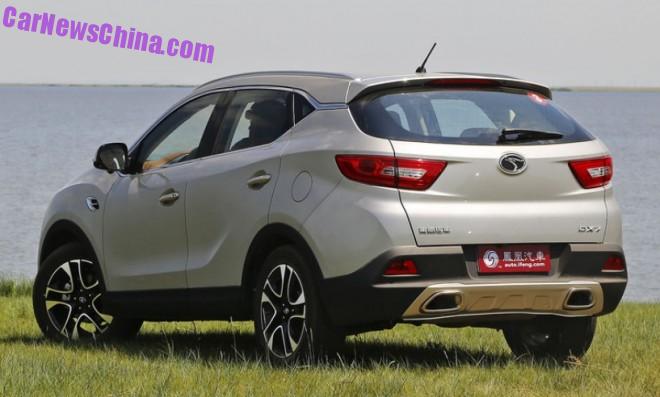 Modern and sleek, rear lights just not-too big, and a subtle roof wing for that sporty SUV feeling. Stylish C and D-pillar basically merged. The roof rails however are purely cosmetic and completely non-functional, and the lower part of the bumper, under the skid pad, looks somewhat messy.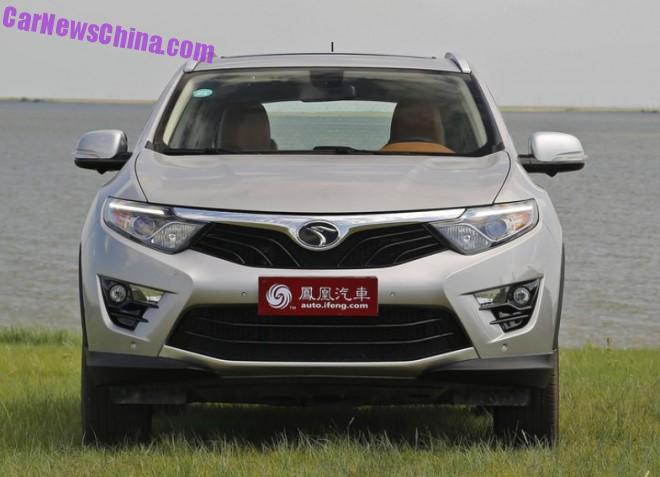 SouEast logo proudly on the grille, sitting in a thick chrome bar. Mirrors are huge, likely necessary because visibility to the rear is less than zero thanks to those C and D pillars.
The production version of the DX7 Bolang debuted on the Guangzhou Auto Show in November last year, based on the SouEast R7 Concept that debuted in April on the Beijing Auto Show.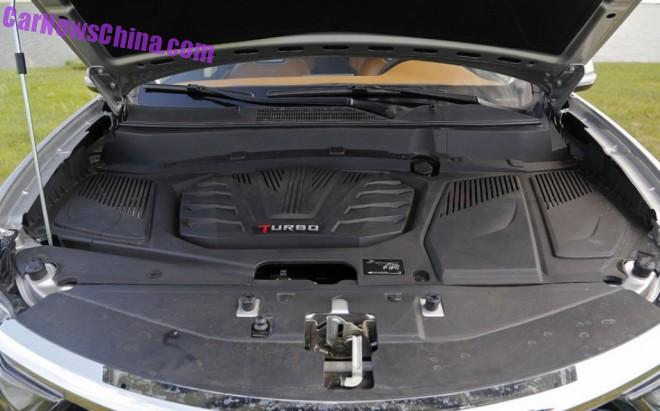 The DX7 Bolang is available with two engines, both sourced from Mitsubishi: a 1.5 turbo with 154hp and 210nm (pictured), and a 2.0 turbo with 190hp and 250nm, both mated to a six-speed manual or a six-speed automatic. The 2.0 turbo is exactly the same engines as the one found under the bonnet of the controversial Landwind X7 SUV. Size: 4537/1900/1700, wheelbase is 2700.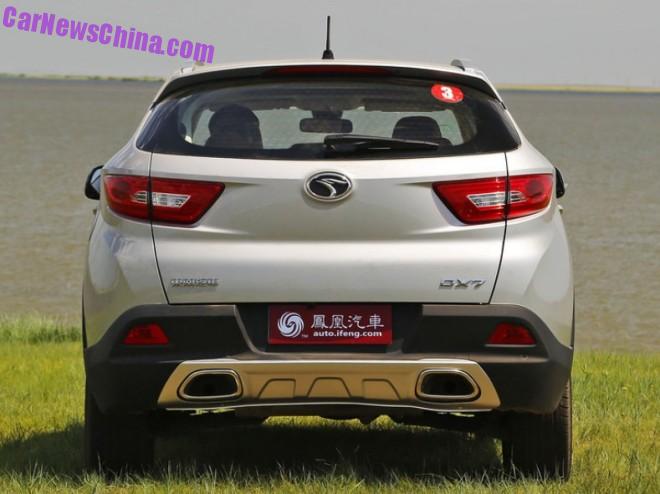 It looks like they made an extra metal plate under the skid pad, but they didn't, it is just an ugly part of the skid pad: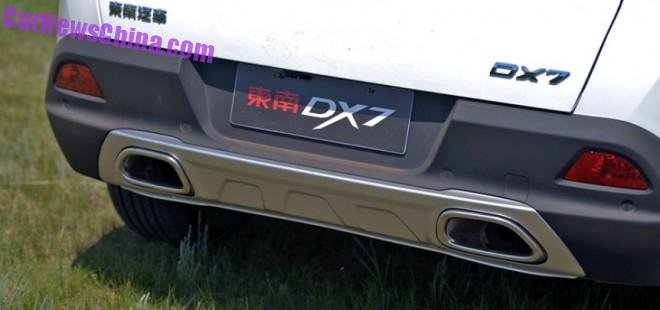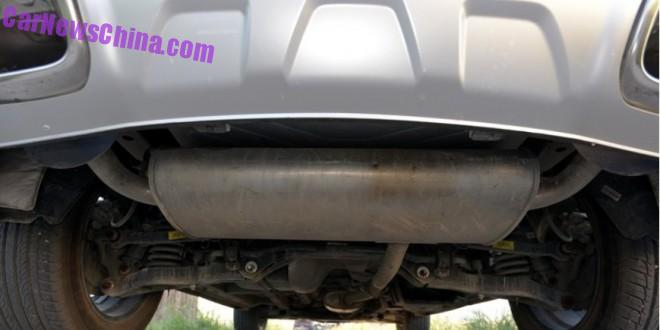 Bit of a mixed bag thus, this Bolang DX7. Overall design is great, inside and out, but the details just don't match up yet.