The brand new Ford Everest SUV has been launched in China, another big and thirsty SUV, just a week after the launch of the giant Ford Edge, for a market that begs and screams for compact and economical. Come product planning! Price for the Everest starts at 269.800 yuan and ends at 369.800 yuan.
The interior is very basic for the money, in line with other present Ford products. Large swaths of gray plastics, gray seats, a gray steering wheel, a gray center tunnel. Yawn. But!, it has some wood-kinda-style panels and a blue badge-thingy on the steering wheel for excitement.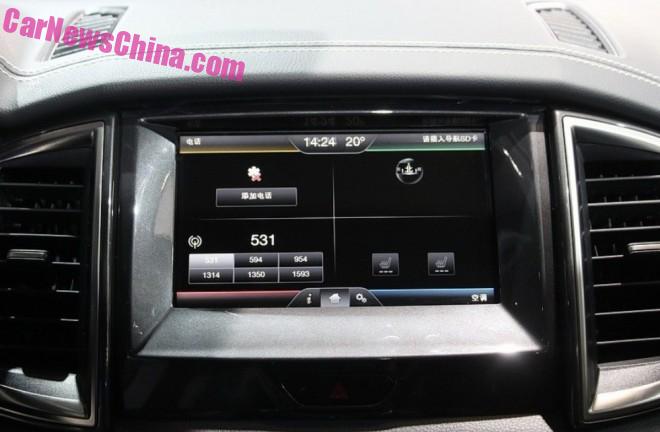 The screen for the infotainment system is of average size, built-in deeply in the dash in a rather old-fashioned way.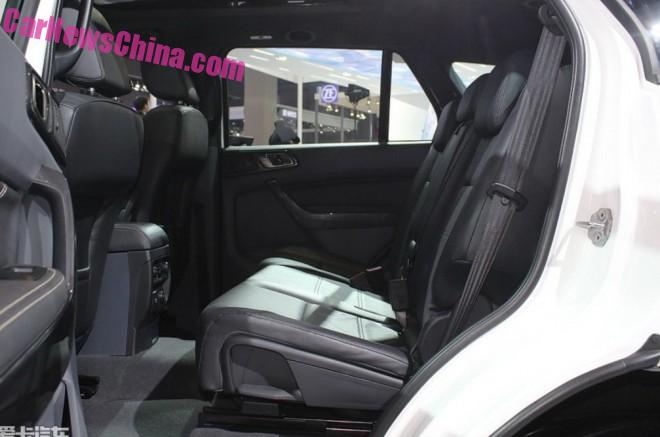 Enough space for an entirely gray Chinese family.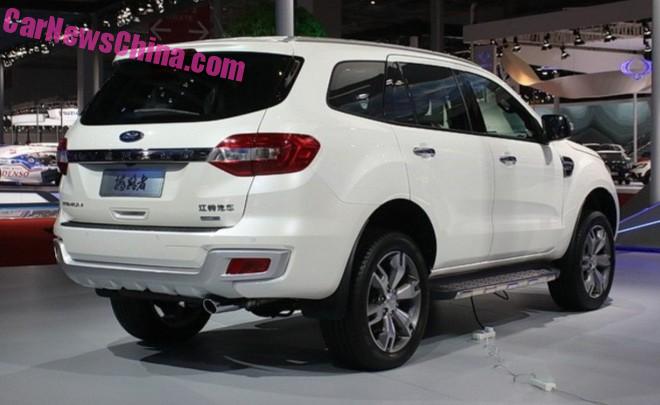 The Everest is manufactured in China by the Jiangling-Ford joint venture, which currently makes the Ford Transit and Ford Transit Classic, and will add the Ford Explorer and the Ford Transit Connect to the line-up in the near future. The Everest is the fourth made-in-China Ford SUV after the EcoSport, Kuga, and said Edge, which are all manufactured by Changan-Ford, Ford's other Chinese joint venture.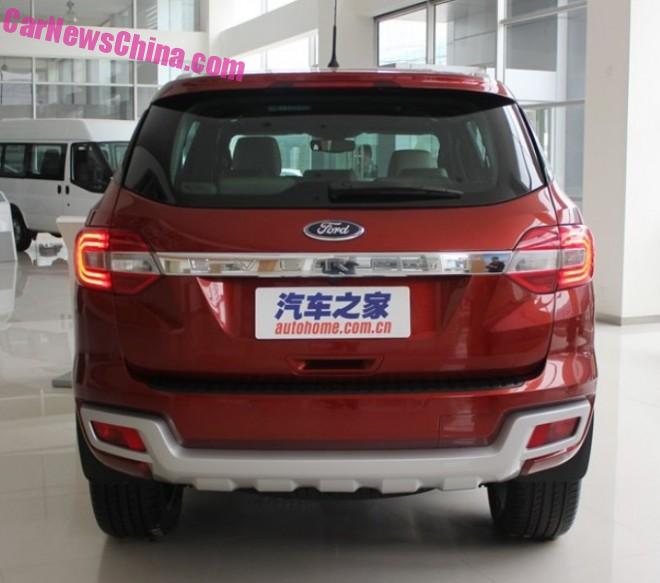 Fat chrome strip connecting the taillights a nice touch, and so are the taillights themselves, which almost look a tad too modern for the car. Bumper very hip-SUV too, and giant Ford badge is impressive.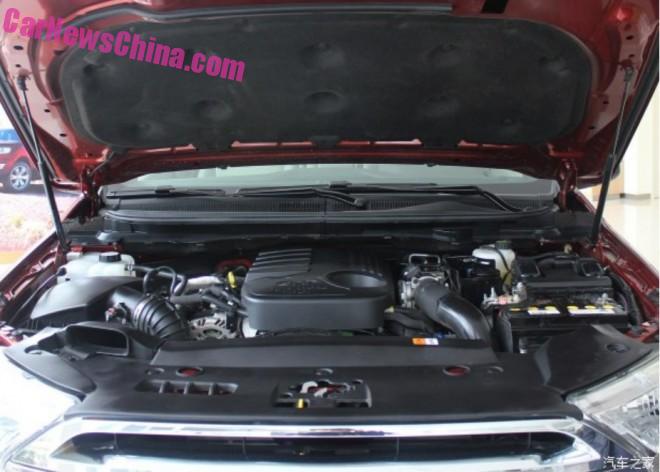 The Ford Everest is available with three engines: a 2.0 turbocharged Ecoboost four-cylinder petrol with 238hp and 360nm, a 2.2 turbocharged Duratorq four-cylinder diesel engine with 150hp and 385nm, and a 3.2 turbocharged Duratorq diesel engine with 200hp and 470nm. Transmissions are a six-speed manual or a six-speed automatic, sending power to all-four wheels. The Everest stands on the same platform as the Ford Ranger pickup truck.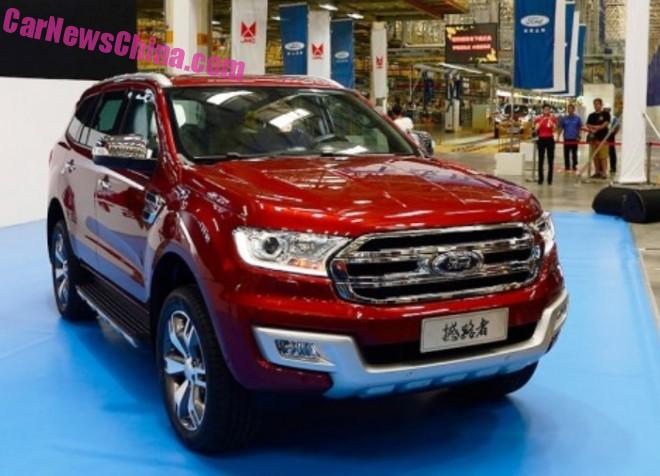 A blood red example in the factory, showing off that enormous shiny grille. One might think that Ford is now done adding giant SUV beasts to their line-up in China. But they are not. The Explorer is coming too, and that thing is even bigger than the Edge!