A local Haval dealer in the great city of Shantou in Guangdong Province had a brilliant idea: take some babe and a Haval H9 to the beach for a sleazy photoshoot with the waves and the birds. Dealers in China take their liberties when it comes to promotion, and car makers are powerless to stop them. But what about the sand..?
Well, the sand was a bitch, grabbing the heavy H9 by its tires and just sucking it in, with the tide rising and the sky darkening. The pretty girls have disappeared here from the story, likely gone swimming gone home or gone to school.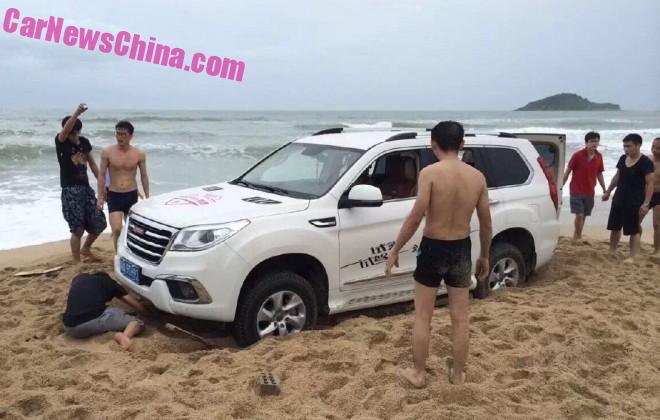 Beach boys and the photo team tried to get the H9 out. But it is a big and heavy car, not a chance against the southern sands, no matter the fancy four wheel drive and the turbocharged 218hp four-cylinder petrol engine. Bigger wheels might have helped though!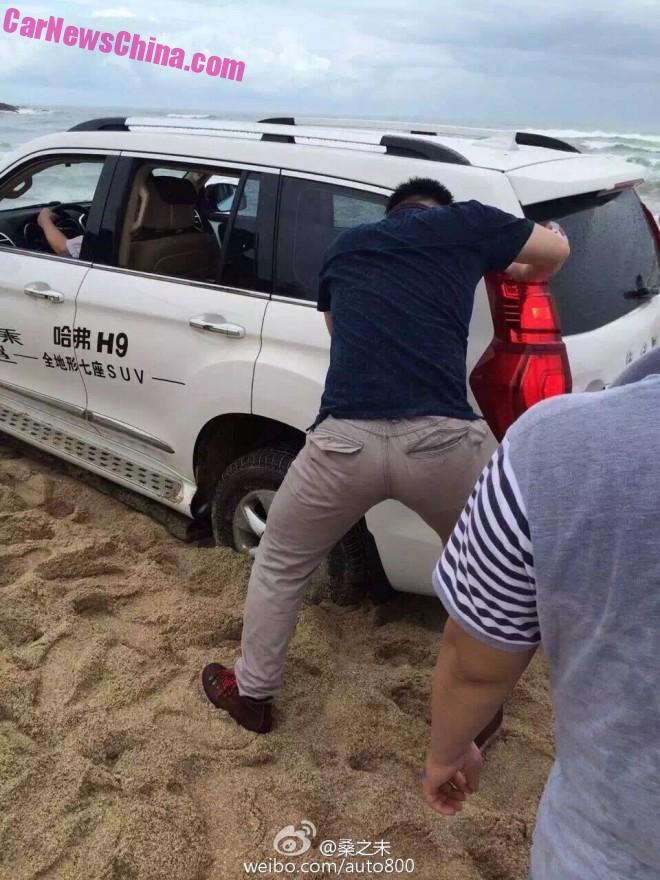 Look that photo man wearing hipster shoes, dirty 'em good sand! And as always; the harder they try the harder the car sinks.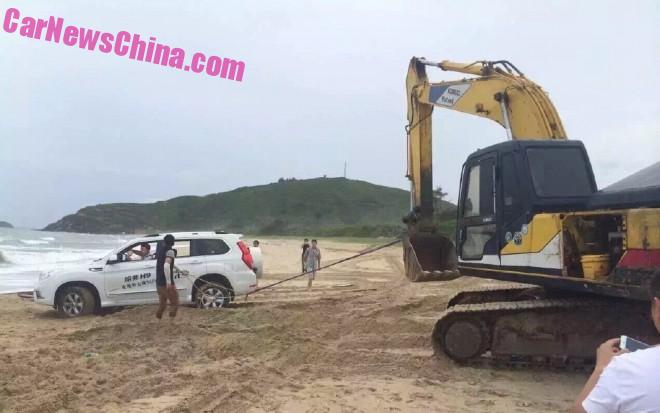 Fortunately the tide didn't get the poor Haval because an excavator was called in for some professional pulling, and finally got the H9 on safer grounds. Next photoshoot in a park in town, we bet.
Pics via.