The controversial Zotye Damai X5 SUV will be launched on the Chinese car market later this month, price will start around 80.000 yuan and end around 100.000 yuan. The Zotye Damai X5 is controversial because it looks a tad too much like the Volkswagen Tiguan.
This photo comes from a Zotye media event for the Damai X5. The slide shows a Volkswagen Tiguan. The text says, best translated: "the Damai X5 uses the Volkswagen Tiguan as mark". This was later explained as a 'mark' for quality, not for design. But by putting up such a slide the company at least acknowledges they were inspired by the Tiguan, without admitting they copied it.

Damai X5.

Zotye T600.
The Damai X5 has a different logo than all the other Zotye cars, which go with a Z. This now, was explained as well, and you never guess..: 'Damai' will become a new brand. Like Haval within Great Wall Motors. Chinese car companies just can't stop creating new brands. How Damai will be positioned is yet unsure.
The Damai X5, thus the first car of the Damai brand, is similar sized and priced as the Zotye T600 SUV, and it has the same engine too: a 1.5 turbo with 150hp, although the X5 has 195nm and the T600 215. Gearbox Damai X5: five-speed manual or CVT. T600: five-speed manual only. Both cars are FWD.
Size Damai X5: 4527/1836/1682, and wheelbase is 2680.
Size T600: 4631/1893/1694, and wheelbase is 2807.
The differences indicate the Damai X5 stands on a slightly smaller platform, or a smaller variant of the platform that underpins the T600.
Price for the T600 starts at 79.800 yuan and ends at 98.800 yuan.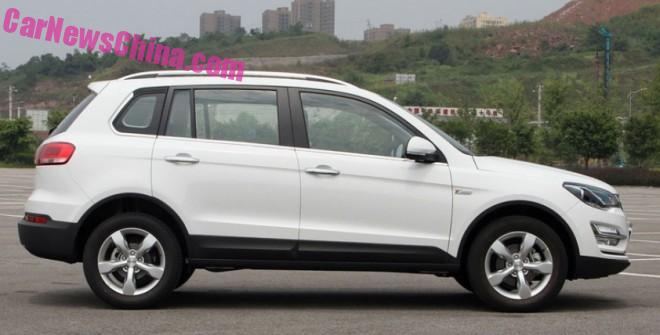 Very much Tiguan from the side. Usable roof rails and size of the wheels seems about right.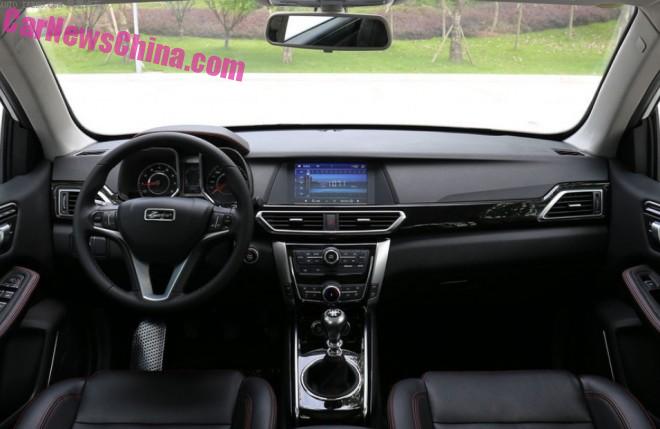 That's better than the Tiguan! A truly interesting interior with black leather with red stitches, a very hip instrument binnacle, a large touch screen, and good looking materials all over.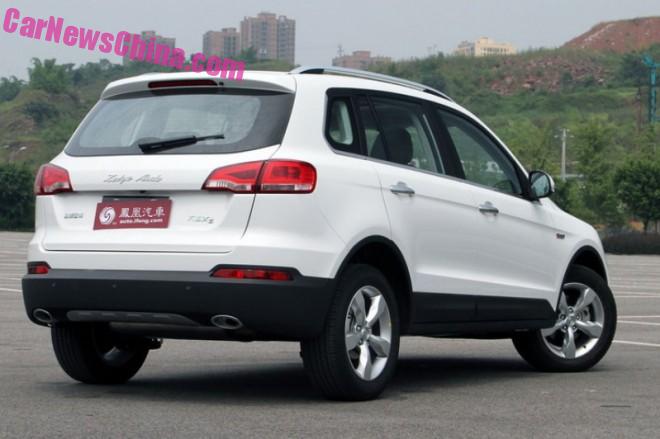 Trendy taillight, exhaust pipes low in the bumper, and a tiny skid pad. Nice Damai.