Yema Auto disappointed on the 2015 Chengdu Auto Show in China. Chengdu is their home town and they normally go mad with wild concept cars and such more. Not this year and not this time. All they had was the Yema E70 EV and this updated M302 MPV.
The M302 hasn't been launched on the market yet, even though its imminent arrival has been announced many a times. We first heard about the M302 in January 2013 and we saw one test car in February 2014. After that; nothing, until now.
Yema says the M302 will finally hit the market in 'the first half' of 2016, which is rather vague. They also say the vehicle will be powered by 1.5 liter four mated to a five-speed manual. No specs available. Earlier on Yema said the M302 was getting a 1.6 liter four. The only Yema 1.5 we know about is a 95hp unit that serves in the Yema F12, but 95 horses seem hardly enough to forward the big M302: 4680/1740/1840.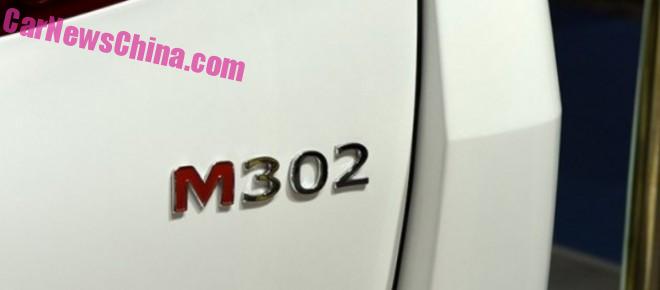 The M302 was parked behind a red line, the doors were shut and the windows were black. What are we not allowed to see..? Probably a lot. But!, we can see the M of M302 is painted red. How cool is that.