Yema Auto disappointed on the 2015 Chengdu Auto Show in China. Chengdu is their home town and they normally go mad with wild concept cars and such more. Not this year and not this time. All they had was the updated Yema M302 MPV and this Yema E70 EV, an electric car based on the Yema T70 SUV.
The interior is very impressive but it doesn't look production ready. The center console and center tunnel are all new for the E70, but the shape of of the rest of the dashboard is the same as in the T70, making for an odd combination of design.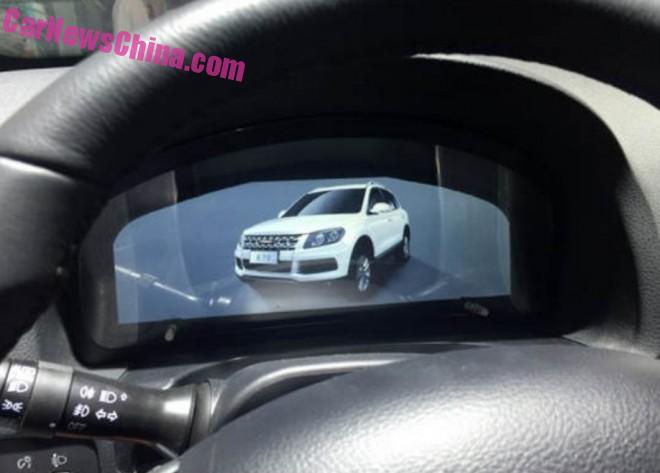 The instrument binnacle itself is new too, all-digital with a nice white E70 on display.
We first met the E70 in January, by that time it was still called T70 EV. The vehicle was shown in a brand new factory, but Yema didn't open the doors or the bonnet. At the time Yema claimed a range of 400 kilometer and said it would launch on the market in April.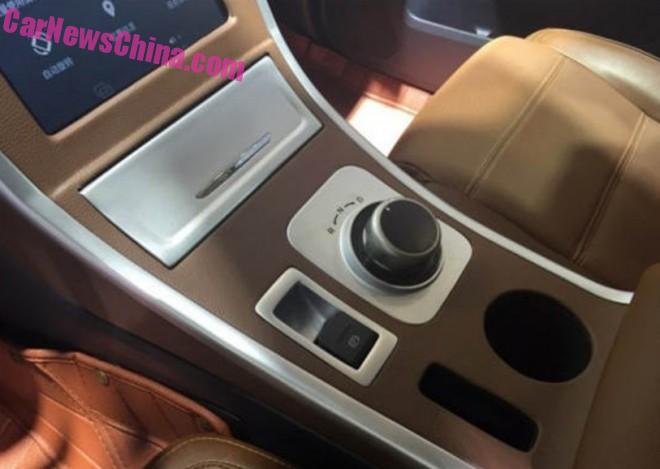 My toes say this is a mock up. Nevertheless, it looks nice. Drive selector is cool. Electronic parking brake.
It is September now and Yema noticed. They now say the E70 will hit the market in January 2016, priced around 260.000 yuan including green-car subsidies. The claim about range has gone down to 250 kilometer. Top speed claimed at 150 kilometer per hour and 0-100 in 10.5 seconds. Power comes from an electric motor with 158hp. No other specs announced.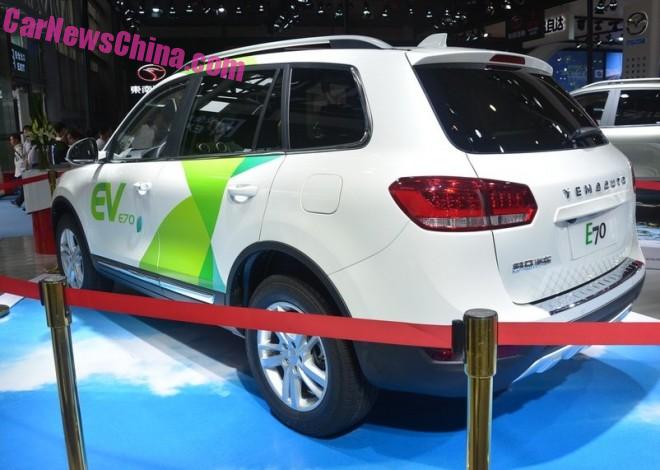 The E70 was hiding behind a red line, in typical Yema style. What are we not allowed to see..?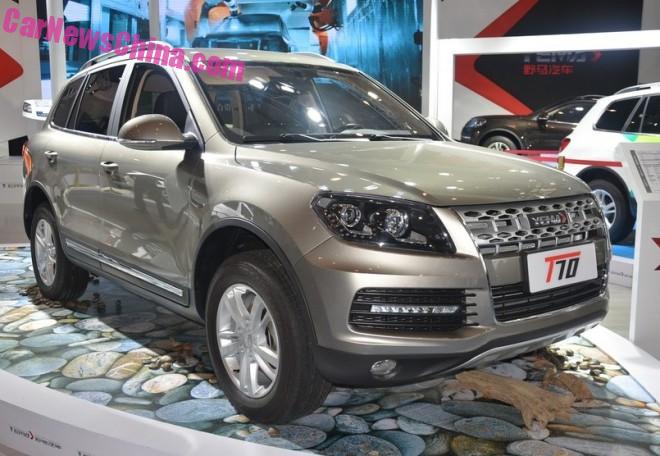 The petrol powered T70. Price starts at 79.800 yuan and ends at 118.800 yuan. The T70 is available with two four-cylinder petrol engines: : a 131hp 1.8 mated to a five-speed manual, and a 170hp  1.8 turbo mated to a CVT.