A Rolls-Royce Ghost narrowly escaped a lot of pain in the great city of Changsha in Hunan Province in China. The brand new Roller was carried on the back of a flatbed truck and just arrived at the local Rolls-Royce dealer when the rear suspension of the truck completely collapsed.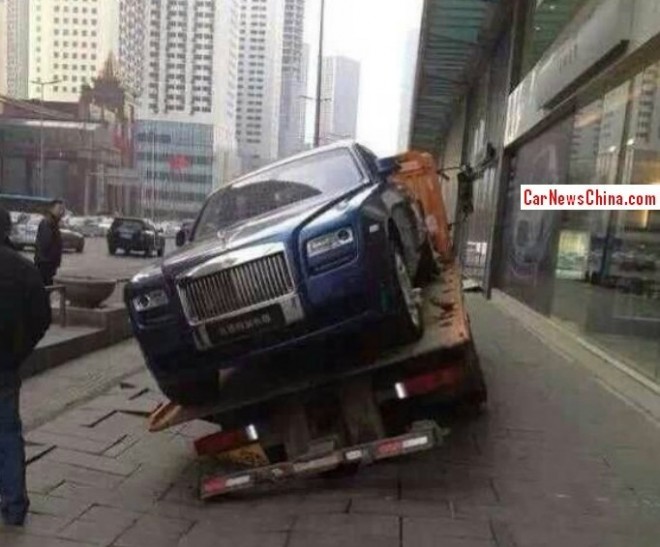 The Rolls-Royce Ghost is indeed a heavy car, weighing up to 2500 kilo. Not all Chinese trucks can carry that much pork… The Ghost is a very popular super sedan in China, price starts at 4.19 million yuan or 685.000 USD.Power comes from a twin-turbocharged 6.6 liter V12 with 570hp and 780nm.
Time now, for our Famous China-Rolls-Royce Ghost Collection®: license, crash, Canton Glory, Royal Horse, Art Deco, lucky, kareoke, bit bling, cake, dual tone, Six Senses, crash, crash, crash, crash, EWB and a special China Edition.