Here we have a white Rolls-Royce Ghost, parked in its own heavily protected spot, seen in the great city of Changchun in Jilin Province by reader Steve, thank you for the pics! The Ghost is an expensive autocar, especially in China. The owner then must have a big and wealthy company…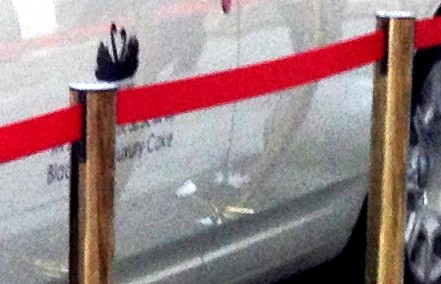 Black Swan Cake,  cake business is apparently very good Business in China. It is indeed, this vehicle belongs to a Chinese company called Holiland, one of the largest bakery chains in the country which controls over 1000 cake shops in 70 cities. Their most expensive cakes are the 'Black Swan Series' and the 'White Swan Series'. Says ChinaDaily:
The wedding cake in the swan series will set customers back 10,000 yuan (1600 USD). Fittingly, as part of the service, it will be delivered to the wedding ceremony by Rolls Royce free of charge.
Delivery by Rolls-Royce is a fine touch that will certainly appeal to China's nouveau riche. Still, earning back the Ghost won't be easy, price starts at a hefty 4.19 million yuan. That's a lotta cakes.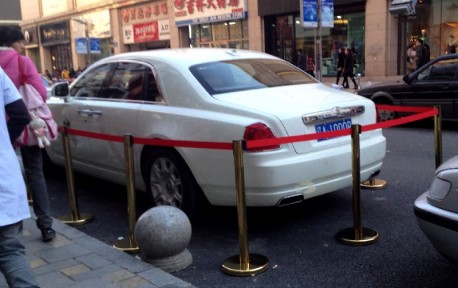 More Rolls-Royce Ghost from China: dual tone, Six Senses, crash, crash, crash, crash, EWB and a special China Edition.