While looking for inflatable cars (yes I need some) I strictly accidentally and incidentally ended up on a muddy page with misty companies selling inflatable car beds. Some of the sellers used very creative ways to get my attention. And it worked, because sex sells, in China and anywhere else.
The inflatable car beds can be shoved over the rear bench. No need to take the seats down. Sized vary but the biggest are some 1.5 meters wide and two meters long, they are made of PVC and other tasty plastics. They mostly come with a pump included. Price hovers around 500 yuan (78 USD).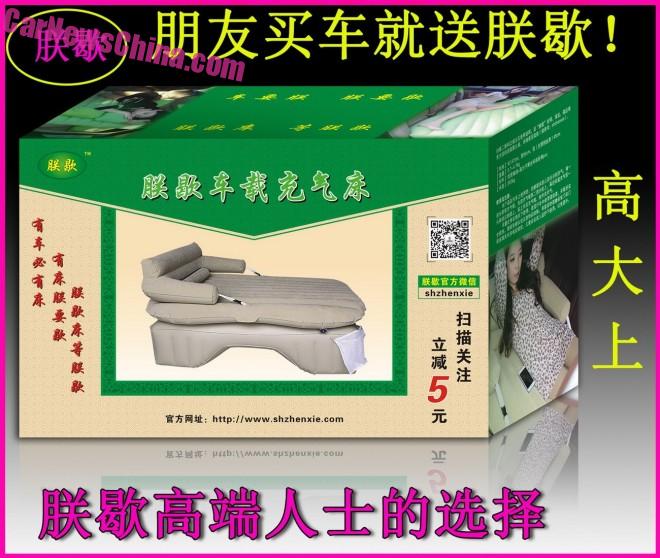 The box has babe photos all over, just to get you in the mood.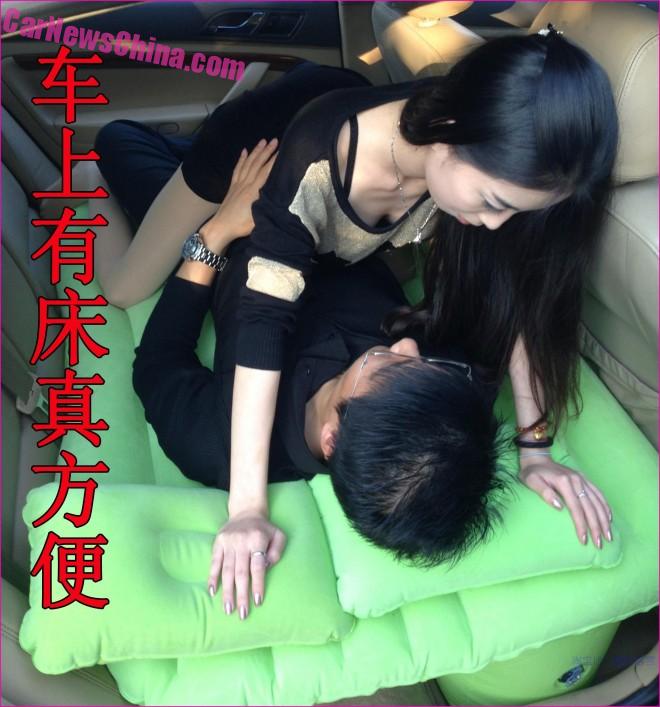 Another seller is even more explicit, showing a happy couple doing it. He forgot to take his glasses off.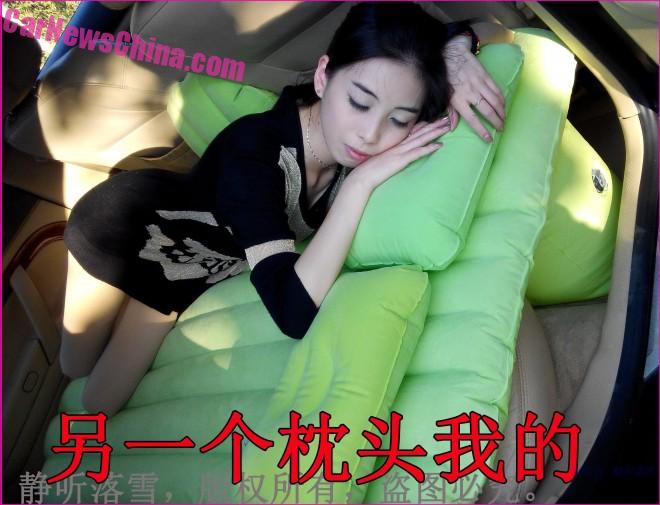 Taking a rest after the deed. He is having a smoke outside, we bet. Don't smoke inside, it can explode, that air filled PVC bed.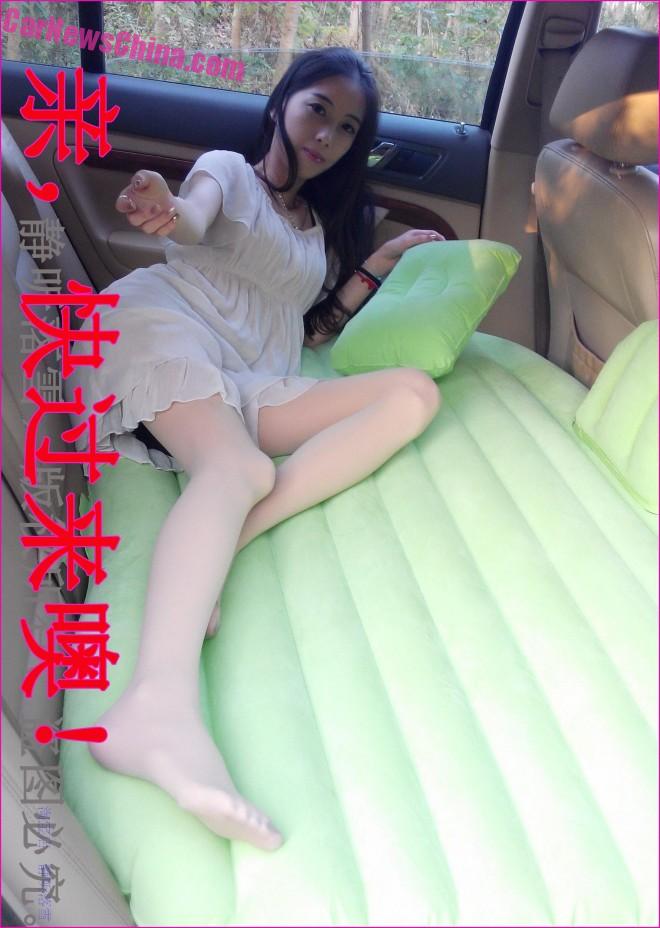 Another girl is calling us, but do we respond? No. See-through stockings are just too 2013.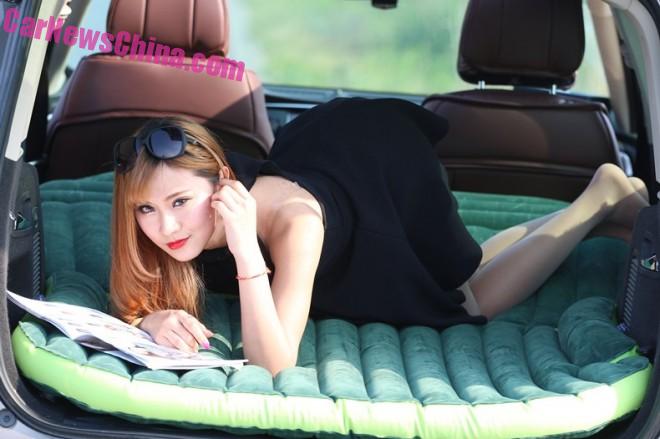 This is another kind of bed, for in the back of wagons and SUV's. Much more space but price goes up to some 800 yuan. Girl is almost classy though, and she can read a picture book.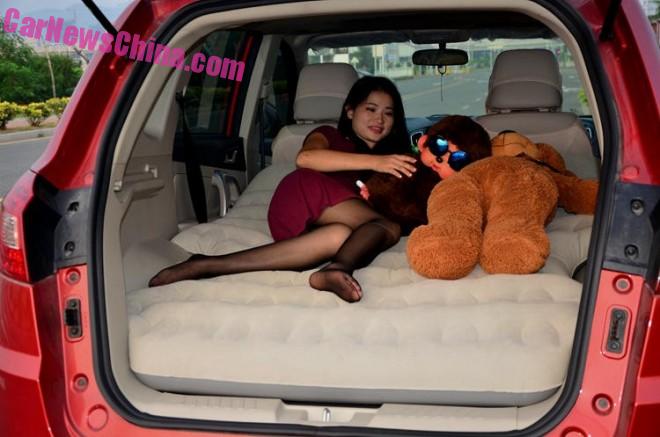 Big brown bear = a lonely girl.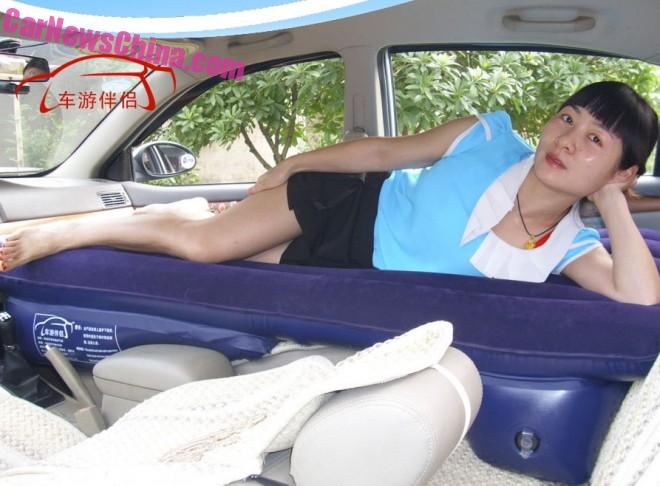 Another kind again. Very narrow, positioned over the passenger front seat and right-side of the rear bench. Extremely hot model doubles as an accountant at the company's office.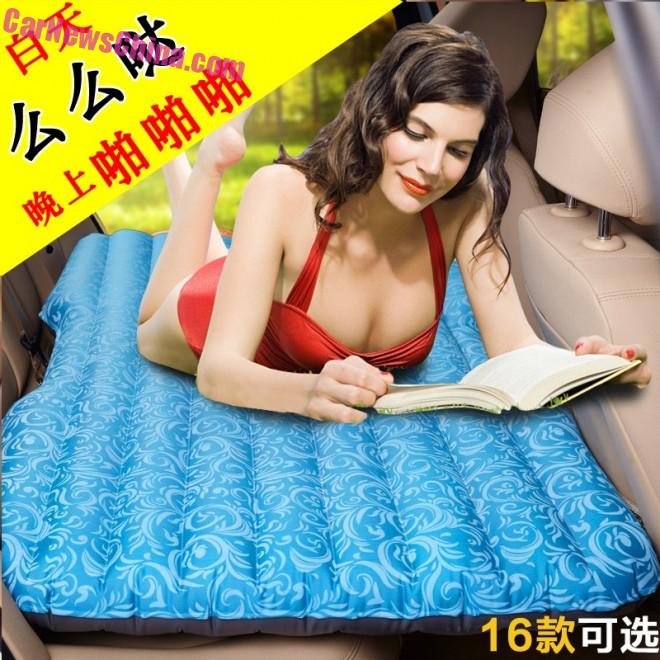 This seller Photoshopped a white chick on his bed!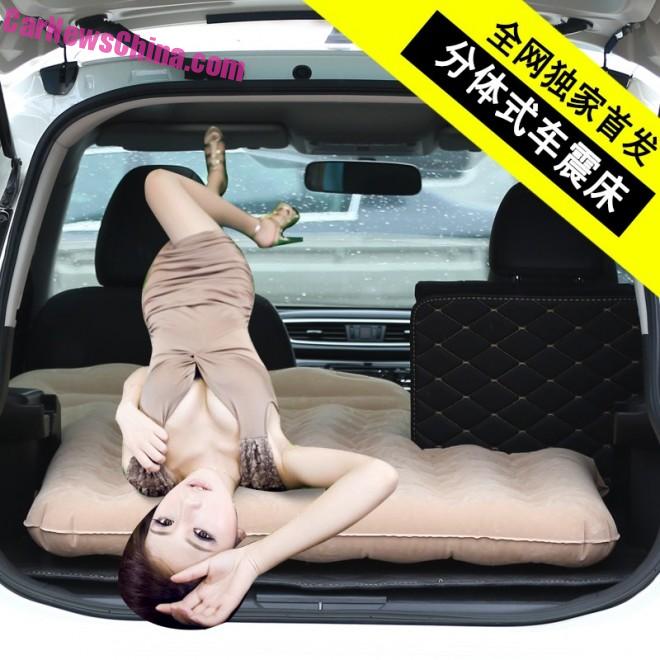 This seller Photoshopped a yellow chick on his bed! She doesn't look too comfortable this way. It is another kind of bed again, using the rear and part of the rear bench. Fuzzy.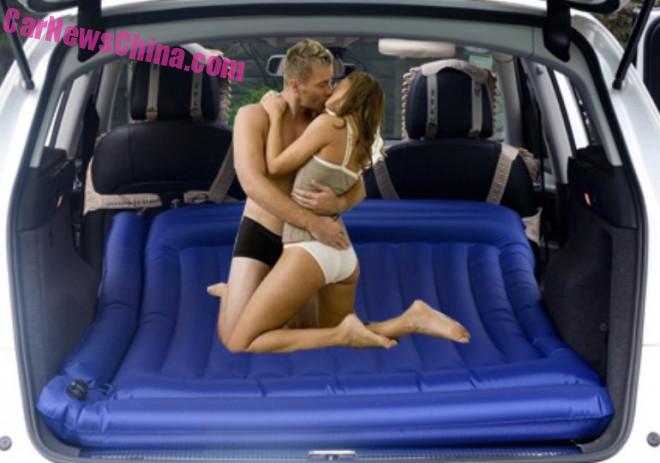 That's a huge SUV!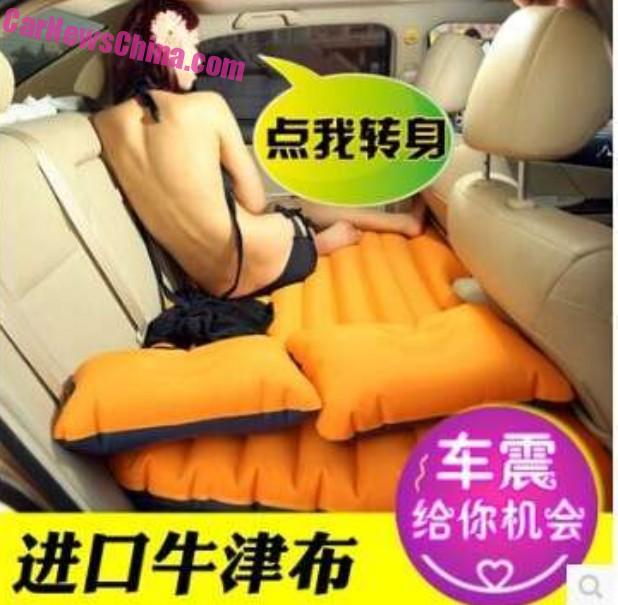 And we end today's story with this little pretty saying: 'Dian wo zhuan shen' (点我转身), best translated as: "Point at me and I will turn around my body". On that fancy orange bed we love!
More on Taobao, clicking and buying at your own risk.