This is the new Xin Longma Qiteng EX80 mini MPV for China, ready for its launch on the Chinese car market later this month. Price will start at a dirt cheap 50.000 yuan and end around 90.000 yuan. The market for mini MPV's is booming like crazy as ever more car buyers in the big cities prefer the practicality and space of an MPV over a similar priced sedan or hatchback.
Xin Longma is a new car brand under the Fujian Group, a large automotive conglomerate that also has large stakes in SoutEast Automotive, van maker Fujian-Benz, and bus maker King Long. The brand recently announced an English for the Qiteng minivan series: Keyton.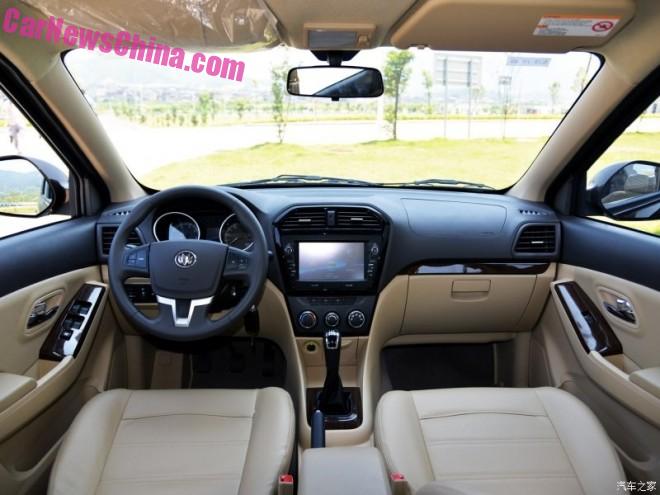 A decent interior for the money, black over beige with some fake-wood panels.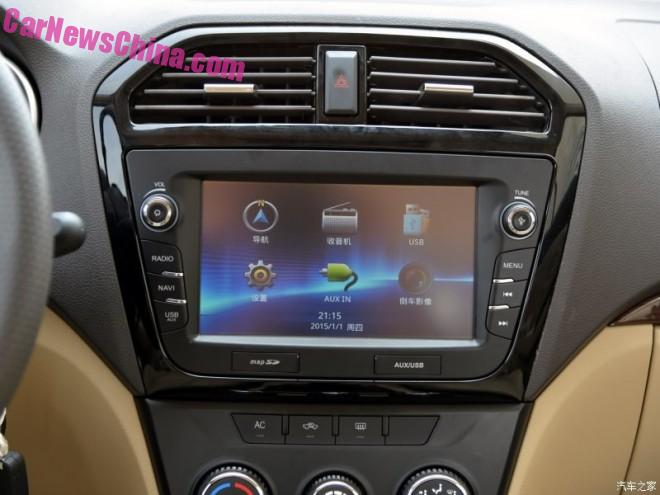 Touch screen medium sized, graphics are just all right. The infotainment system includes satellite navigation, a MP4 movie player, a MP3 music player, and USB and Aux-in connectivity.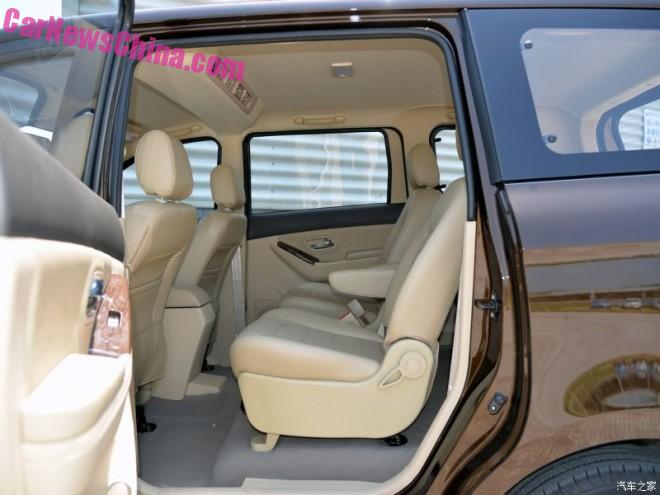 The EX80 is a seven-seater with a 2+2+3 configuration. However, the three pop-up seats in the back are only big enough for small children and will cut most of the luggage space.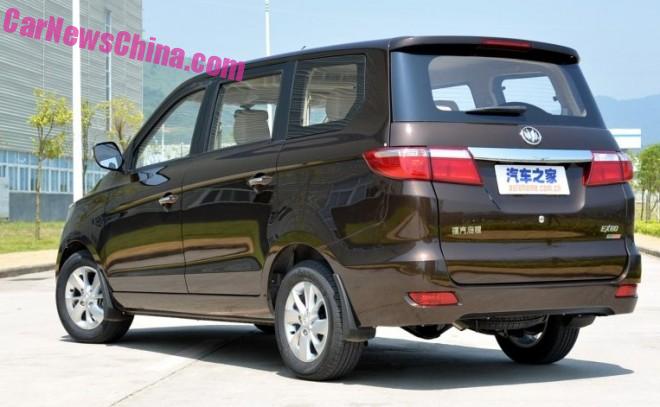 Taillights a tad too big. Chrome strips connecting taillights are a new design trend in China and Qiteng is playing along. Badges in gold!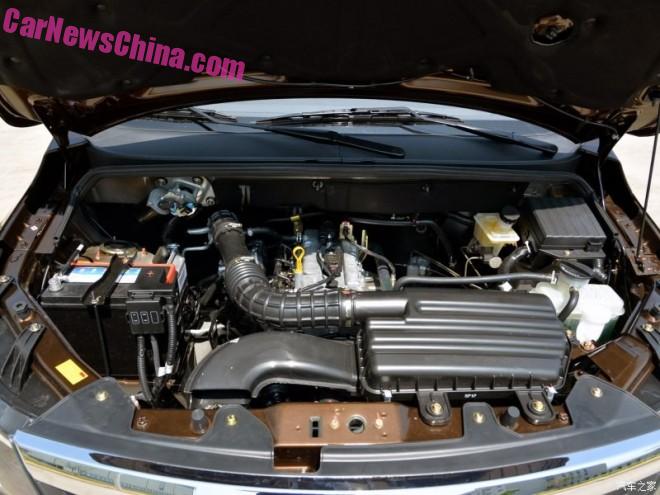 The EX80 will be available with two four-cylinder petrol engines: a 116hp 1.5 and a new 1.2 with a yet unknown output. The latter engine is a surprise addition and responsible for the very low base price. Transmission for all engines is a a five-speed manual. Size: 4397/1730/1764, and wheelbase is 2721.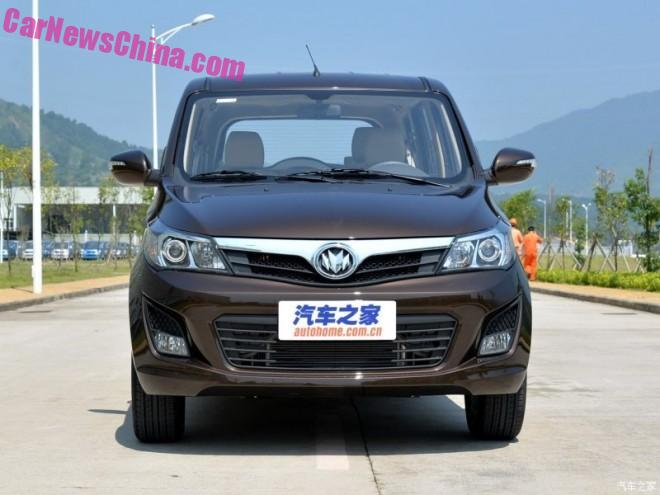 Xin Longma Qiteng EX80 mini MPV for China.