This is the new Besturn B30 sedan for China, featuring an impressive blingeding grille and sporty five-spoke alloys. The Besturn B30 will be launched on the Chinese car market in November. Price will start around 60.000 yuan and end around 80.000 yuan. The B30 debuted in concept form on the Shanghai Auto Show in April.
A fine looking little sedan with a trendy shoulder line. Wheels seem to be just big enough.
Besturn is a brand of First Auto Works (FAW). The Besturn B30 has been under development since early 2013. Initially, we heard that the B30 was going to be based on the platform of the old Volkswagen Bora, which was made in China by the FAW-Volkswagen joint venture. Besturn however now says the platform for the B30 is completely new, but it probably isn't.
The B30 is powered by an old Volkswagen-developed 1.6 liter four-cylinder petrol with 109hp and 155nm, mated to a five-speed manual or a six-speed automatic. This engine was used to power many China-made Volkswagens, but it has since been phased out and sold on to FAW.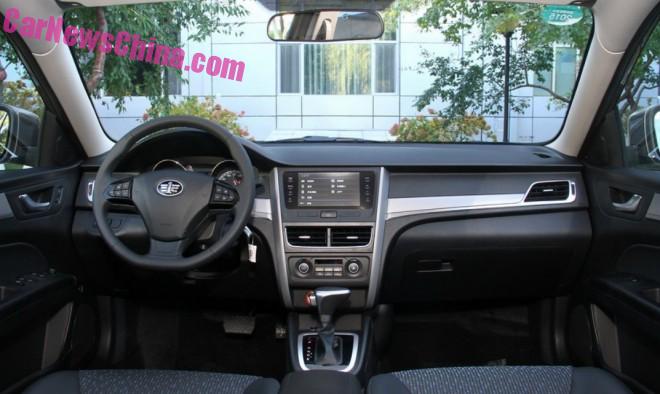 Interior looks fine for the money, with alu bits to cheer up the gray color scheme. Large touch screen for the infotainment. Steering wheel a tad too 2009 and the gear lever is a giant.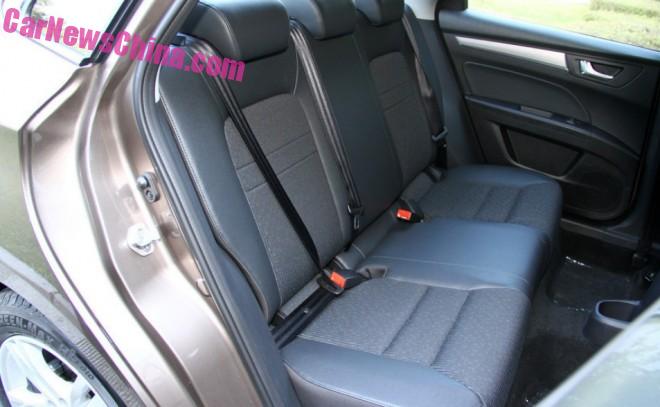 More gray in the back. Seats are gray-brown, of all color combinations possible.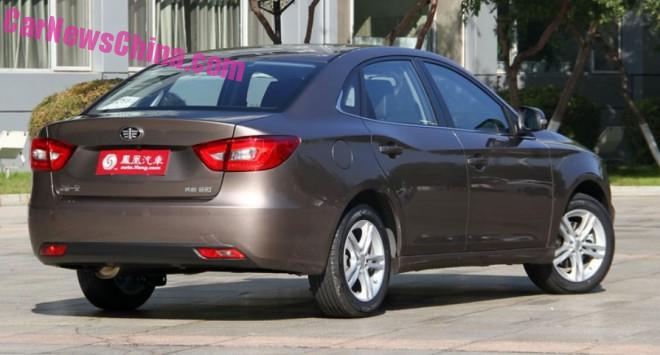 Rear wheels looks too narrow from this angle. Rear lights neither too big or too small. Spoiler in the boot lid to keep those 109 horses on the road.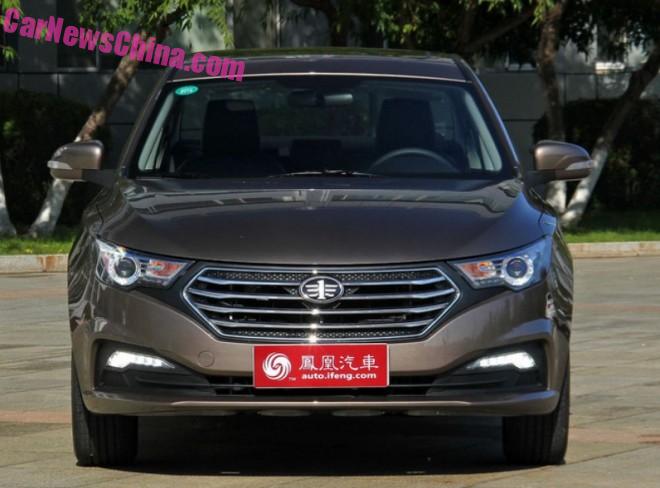 The new Besturn B30 from China.