A tasty ART Mercedes-Benz G550 Cabriolet Streetline, Spotted in China in the Lido area in Beijing. The Streetline is one of the most extreme Gee's that money can buy. It goes with a massive body kit including new bumpers, new light units, extra wide arches, a sidebar wide enough for an A-class to park on, and extra large tires with white-porn multispoke alloys.
The ART breathes trough three pipes on each side. The G550 is powered by the most powerful engine ART has on offer; the  5.5 liter supercharged V8 is tuned up to a manic 601hp and 800nm, good for a 260 km/h top speed and a 0-100 in about four seconds.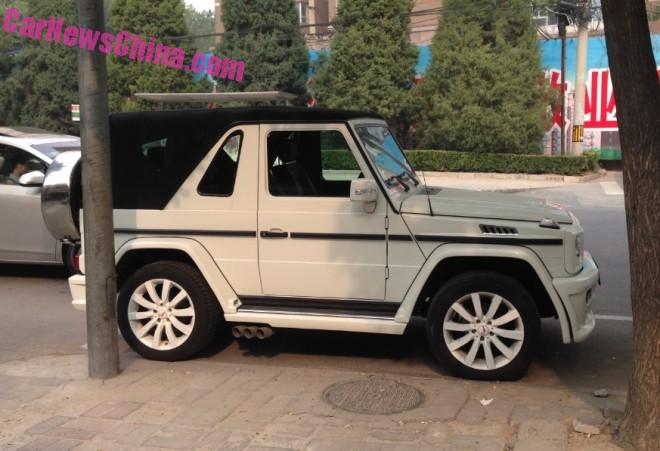 And it will ride up the mountains too. Big wheels still look small, an optical illusion caused by all that extra body work. ART cars are very rare in China. So far we only met two others: a G500 Streetline Cabrio in a shop in Beijing, and a G55 Streetline four-door in Dalian.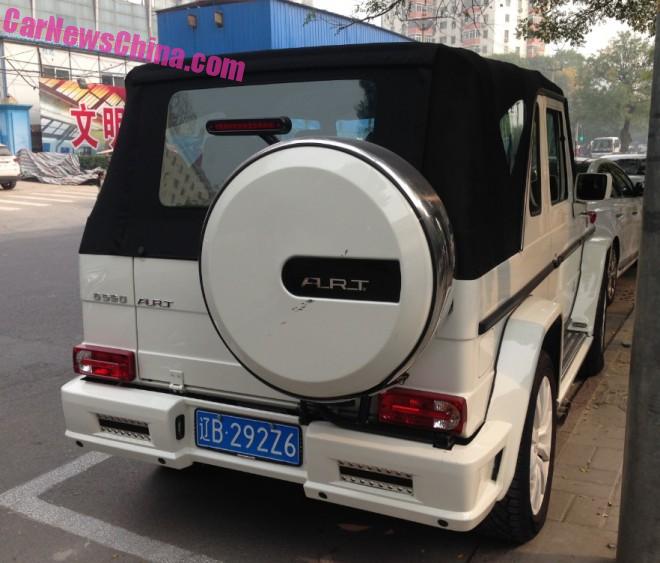 License plate of northeast Liaoning Province. Spare wheel on the back with the brake light sticking out from behind it. Fat bumper with wuzzy reflector strips.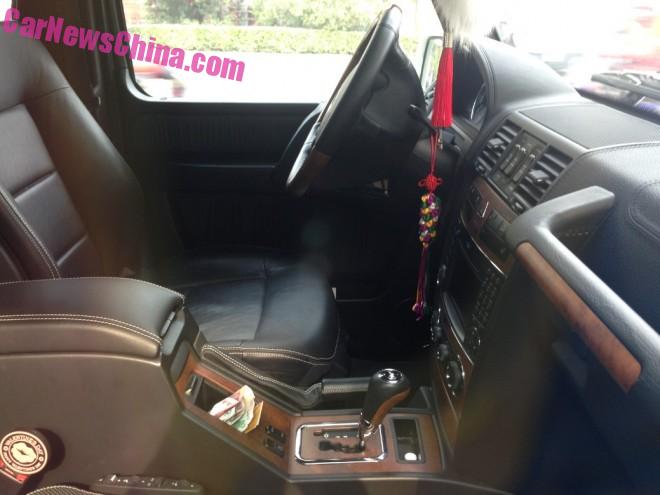 No visible changes, at all, in the interior. Red thingies hanging from the mirror are supposed to bring good luck. Well, all who drive ART are lucky to begin with, and look at all that money popping out from the armrest, that is at least 150 yuan.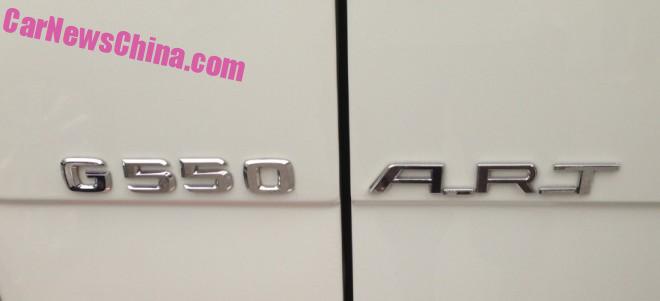 The G550 A_R_T. Madness on wheels.