A fiery red Mitsubishi Lancer EVO IX, Spotted in China at the Crab Island amusement park in Beijing. The mighty Mits' looks speedy to the max with an extra large carbon front wing, darkened windows, a giant wing at the back, and slick-like tires with racy multispoke alloys.
Red Brembo brakes.
The Mitsubishi Lancer EVO IX was manufactured from 2005 until 2008, a rather long production run for an EVO car. Power came from the famous 2.0 four-cylinder twin scroll turbocharged Mitsubishi 4G63 engine, fitted for the first time with MIVEC, Mitsubishi's variable valve lifting technology. Output is 293hp and 392nm, power goes to all four wheels via a new six-speed manual gearbox.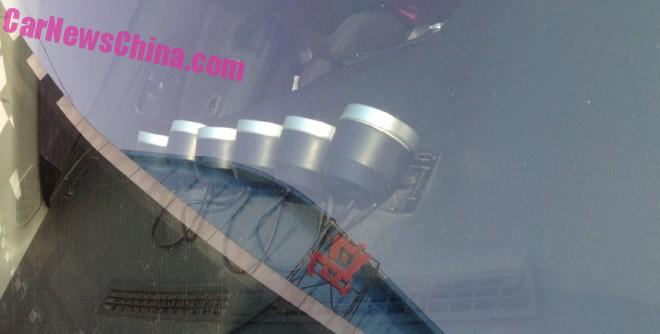 Six extra gauges for some extra information.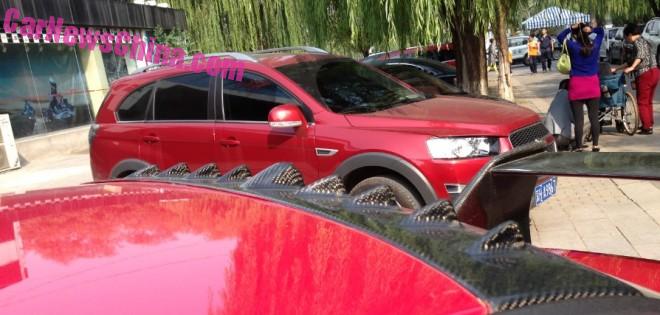 Carbon stabilizer fins on the roof. Useful only at very high straight line speed.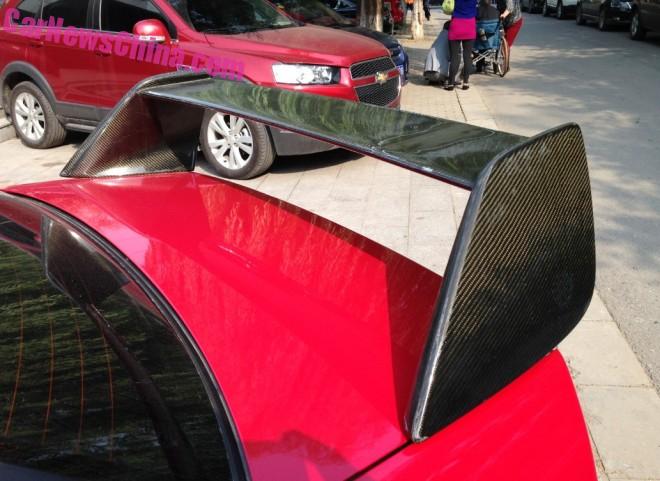 The big badass wing on the back. Carbon for lightness, but it was not adjustable.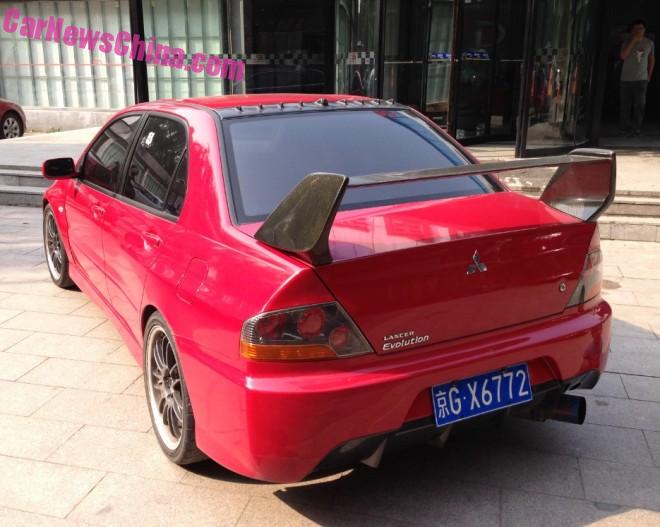 The mad machine was parked in front of a karting center, but who wants to ride a motorized skelter when you have an EVO IV? Strange people… Diffuser and a very fat pipe on the right.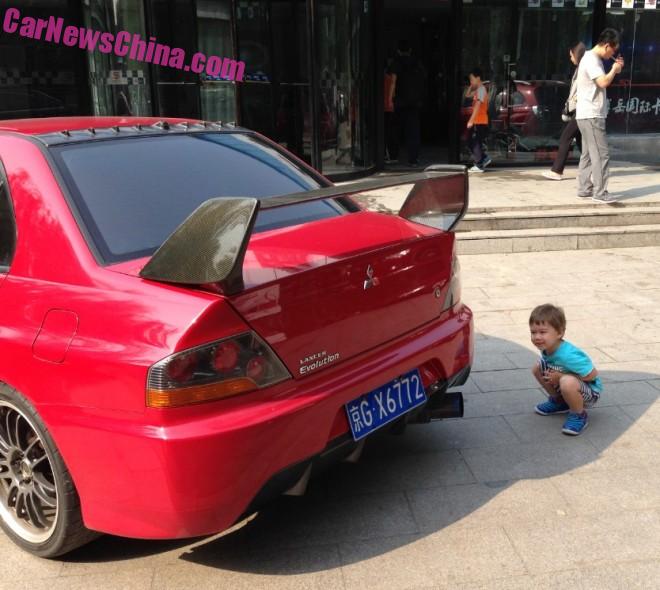 Punk was impressed by pipe.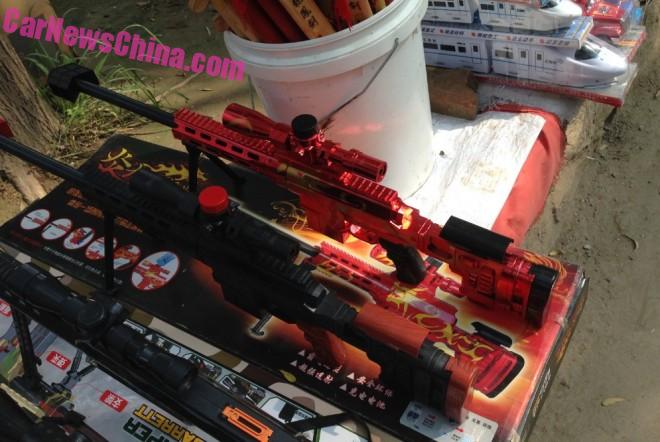 A few feet away I found these freakingly real sniper guns. Heavy stuff; battery powered with gun sounds, and they had motion-movement when fired! Let's hope nobody shoots at the red EVO…