The new Nissan Lannia has been launched on the Chinese car market. Price starts at 105.900 yuan and ends at 143.900 yuan. The Nissan Lannia is a mid-size sedan exclusively manufactured in China for the Chinese car market, featuring an absolute daring design intended to shock, but will it sell..?
Extra wide D-pillar most controversial part of the design, breaking the shut line and blocking the windows.
The Lannia debuted in 2014 in concept form, and the production version was shown in September on the Chengdu Auto Show. The Chinese name of the Lannia is 'Lanniao' (蓝鸟), or Bluebird.
The Lannia was designed by the Nissan China Design Center (NDC) and the Nissan Global Design Center (NGDC). It is manufactured in China by the long-running Dongfeng-Nissan joint venture that makes a wide range of Nissan-branded cars for the Chinese car market.
Lone engine is a 1.6 liter four-cylinder petrol with 126hp and 154nm, mated to a six-speed manual or a CVT, sending horses to the front wheels. Later on a 1.2 turbo and a 1.8 will join the line-up.
Size: 4683/1780/1465, wheelbase is 2700.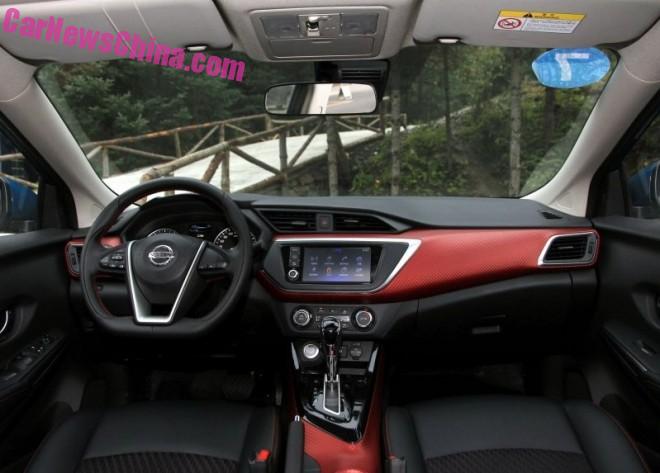 A trendy interior with a black flat-bottomed steering wheel, red 'carbon fiber' trim, a touch screen for the infotainment, sporty seats with red stitching, and a piano black panel around the gear lever.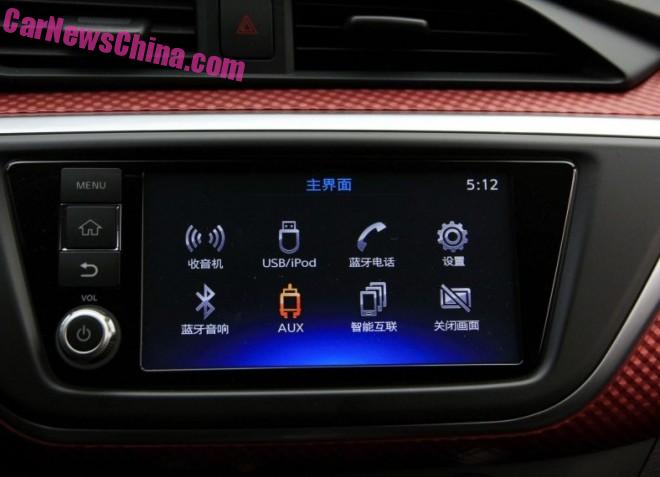 The system is equipped with Apple CarPlay. It also has sat-nav, telephone, music, radio, and Bluetooth and USB connectivity.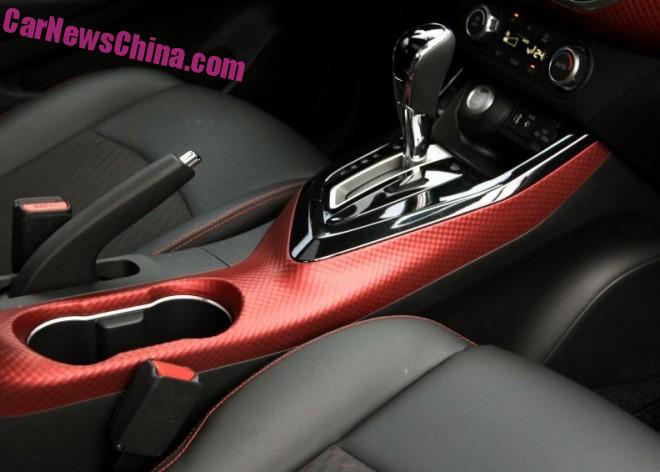 This, we think, looks beautiful. Start button on the left in front of the gear lever.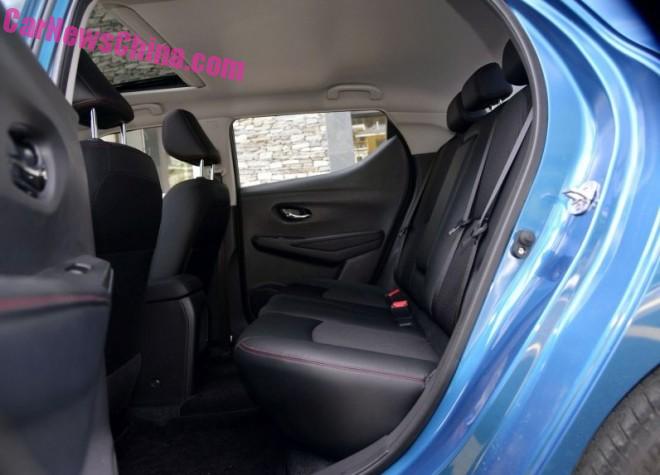 Rear bench very flat. Windows very small due to D-pillar design. This will make the kiddos very car sickos; they can't see a bloody thing outside! No blue car counting, no Lamboo spotting. Design you know, goes first over functionality. Always!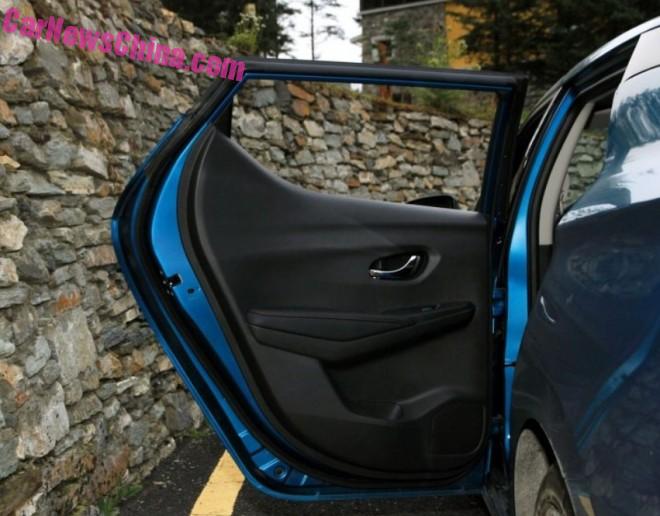 Design blocks about a quarter of the window. Door panel entirely gray. Not a stitch of red.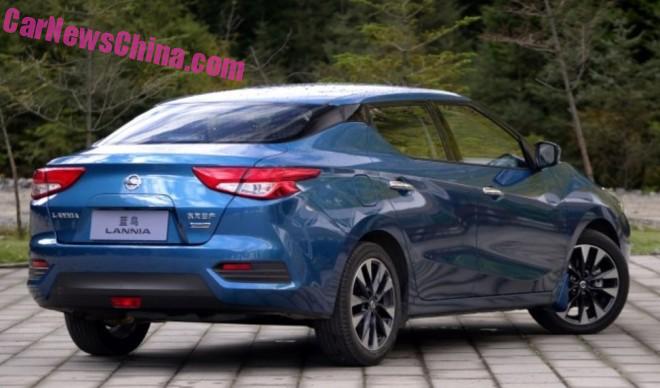 We really like that Nissan is trying to be different but it seems they are trying a bit too hard. C-pillar waves up and down again, to a relatively narrow rear end, which is fitted with large and hooked taillights. Surely a car we got to get used to…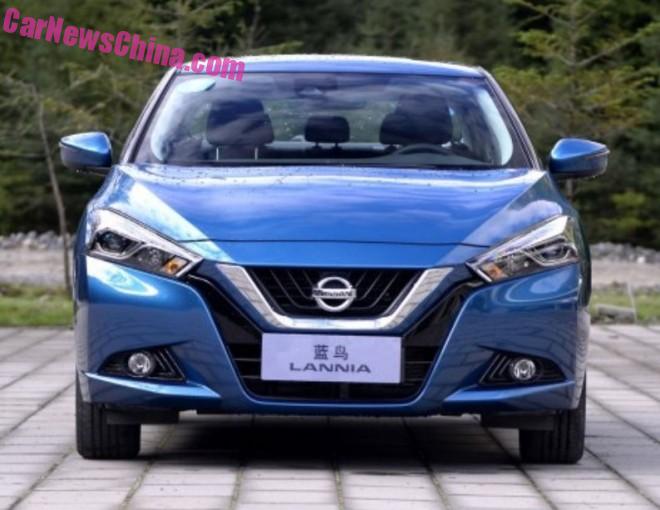 Bulbous bonnet with mean looking lights, flanking a big grille that doesn't really need any more chrome.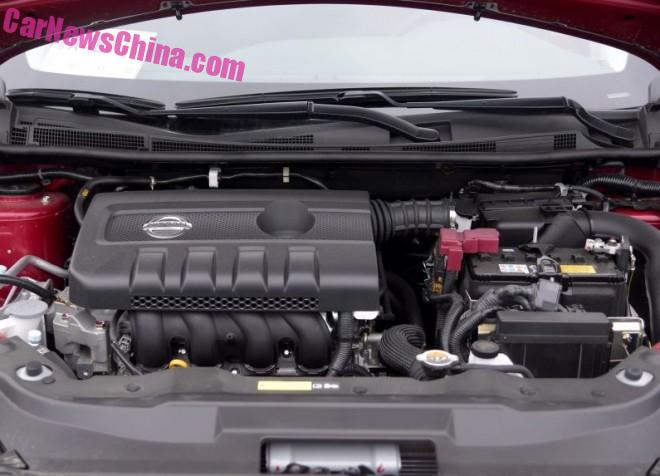 The 1.6.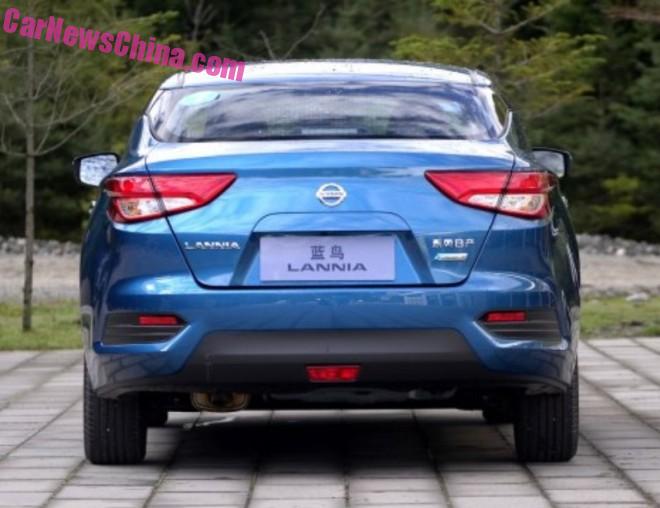 I can see your muffler! The new Nissan Lannia sedan for China.