The Toyota Levin HEV has been launched on the Chinese car market. Price starts at 139.800 yuan and ends at 159.800 yuan. The Levin HEV is the hybrid-electric vehicle variant of the petrol powered Toyota Levin sedan.
The HEV comes with an extra low front lip, chromed hood and bumper ornaments, a blue Toyota logo, blue strips above the headlights (blue = green) and extra aerodynamic alloys.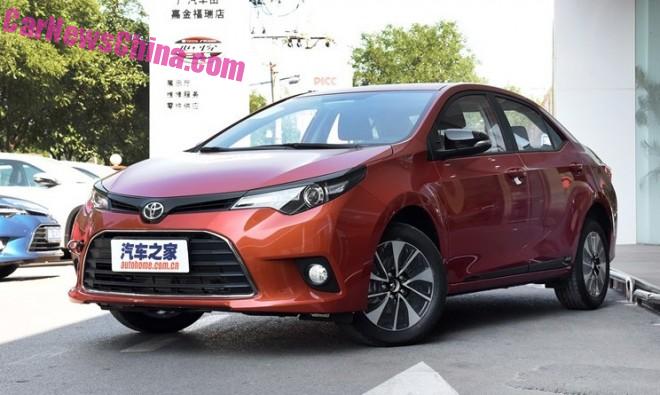 The base Levin for comparison. Price starts at 107.800 yuan and ends at 133.800 yuan. Engines: 122hp 1.6 and a 140hp 1.8. The Toyota Levin is based on the E170 Toyota Corolla, and design-wise close to the North American Corolla. The Levin, including the HEV, is manufactured in China by the Guangzhou-Toyota joint venture.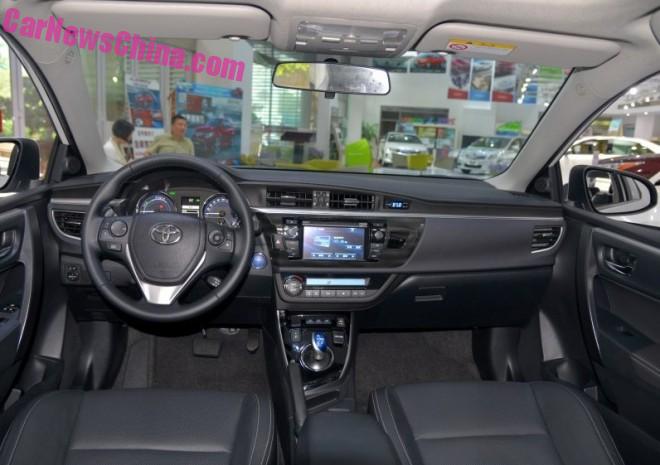 A very dark and somber interior, sexed up a tiny bit with some blue bits (blue = green). Depressing! The drivetrain however is good. The hybrid system is based around another 1.8 liter four, good for 99hp and 142nm. It is mated to an electric motor with 72hp and 207nm. Transmission is a Toyota 'e-CVT'.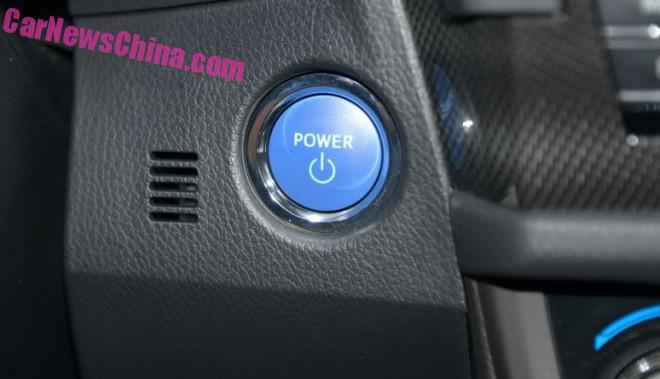 The start-stop button is in blue too.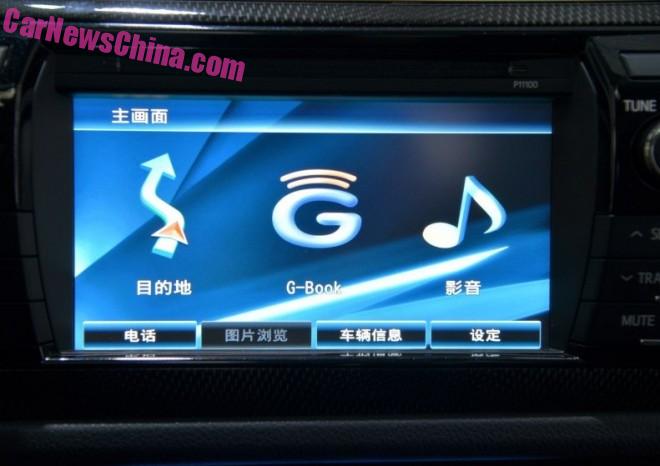 And so is the start screen of the screen.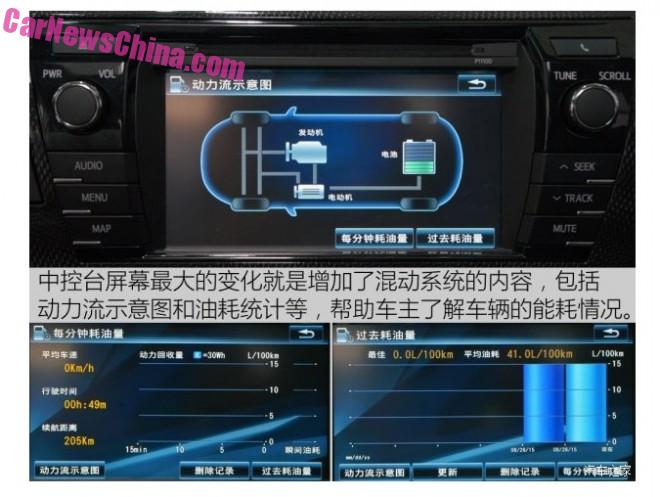 And all the graphics.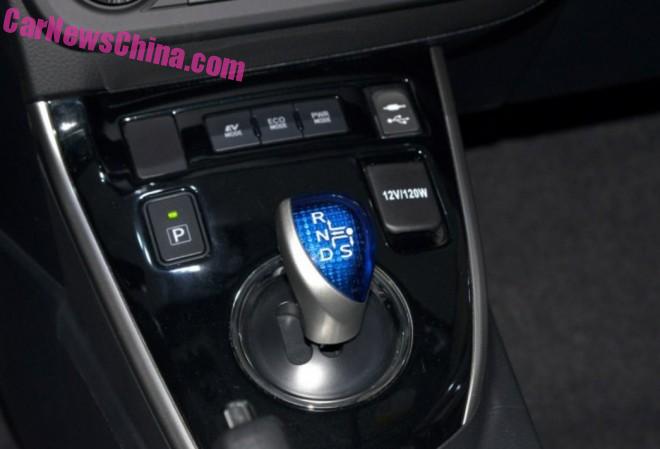 And the gear lever. Top left an empty slot. Cheap! Three small buttons: EV mode, ECO mode, and PWR mode. All kinda techy and very green. But… wait a minute! Let's look at that first photo of the dash again. What is that little blue screen to the right of the central air vents?!

That indeed is the year 1985. Monochrome! Incredible. Makes the whole car look completely idiot. Like an iPhone with a dial. Like a microwave with a coal burner. Like a 2016 BMW 7 with a car phone. Oh, wait a minute…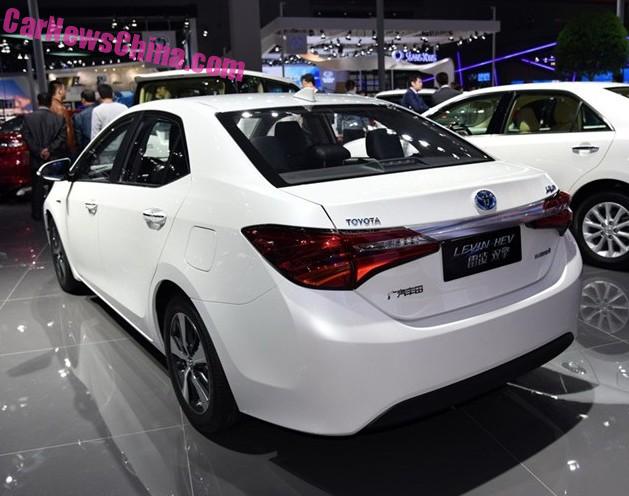 The Levin HEV. Not for the future.