A very happy Mercedes-Benz E-Class Coupe, Spotted in China in the Dongba area in faraway east Beijing. The good Merc' is wrapped in an eye murdering shiny purple wrap, and further sexed up with a chromed grille, darkened windows, extra shiny chrome around the side windows, a black roof, and racy tires with sporty five spoke AMG alloys.
Purple, chrome, and black make for a perfect contrast. Great thinkers thought about this car! The wrap was of top quality and extended neatly over the bumpers, mirrors, and door handles; the holy trinity of a proper wrap. The only thing that could have been better are those alloys, they should have been either completely black or shiny chromed.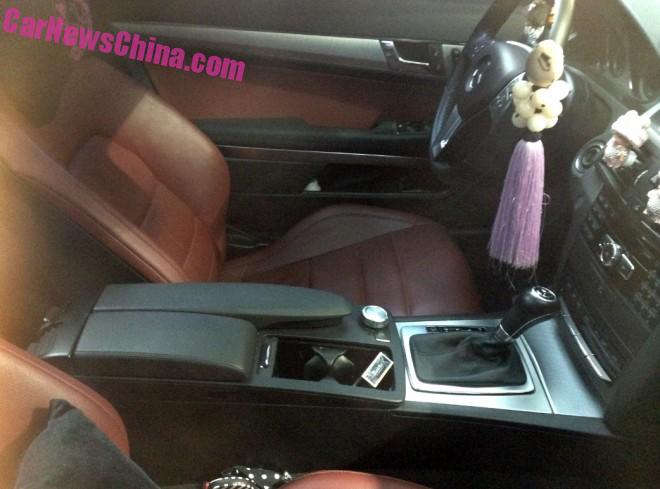 The interior with little neck pillows, a bring-good luck artifact hanging from the mirror, fresh-air bottles on the vents, and cigarettes in the cup holder. I saw the owner a few or such minutes later. It was a voluptuous girl with everything really big, wearing orange shoes and having partly green hair. I kinda liked her, but she was calling-like-cool-people-do, and smoking too, and jumped in the car before I could ask her to marry me, and off she went.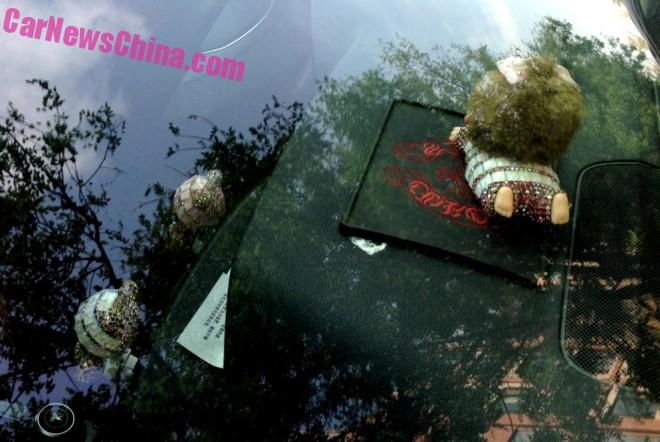 She got a monkey on her dash.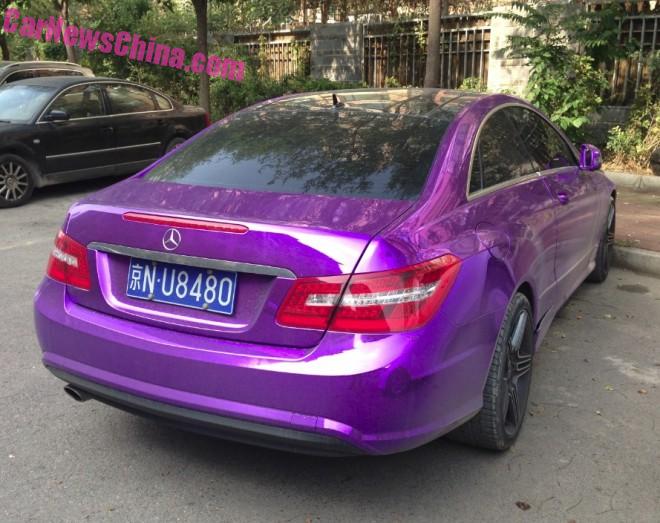 Production of the C207 e-Class Coupe started in 2009 and continues until today, with a facelift in 2013. This purple Benz appears is a pre-facelifted car. Earlier on we met a pink orange cabrio. Current price starts at 503.000 yuan and ends at 728.000 yuan. Engines: 211hp 2.0 turbo, 272hp 3.0 turbo, and a 333hp 3.0 twin-turbo.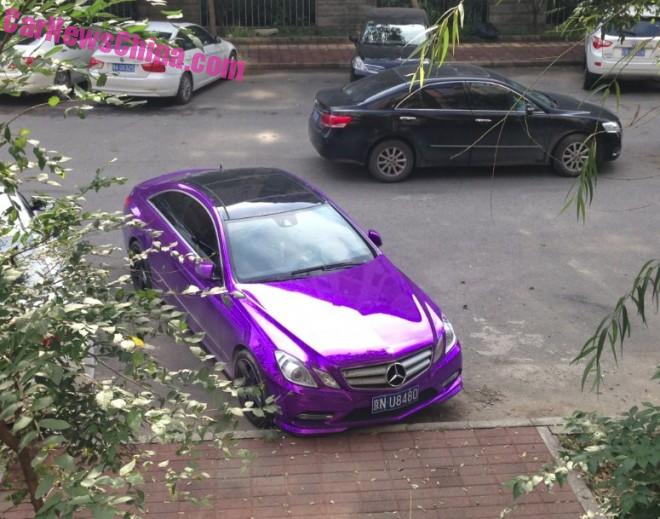 Seen from the heavens.