A very sexy Mercedes-Benz E-Class convertible, Spotted in China in an underground parking lot in Beijing. The bimmely Benz was wrapped in an eye-smothering Pink orange wrap, and prettied up further by a black roof, a black roof-lid, a black antenna, black mirrors, darkened windows, and black door handles.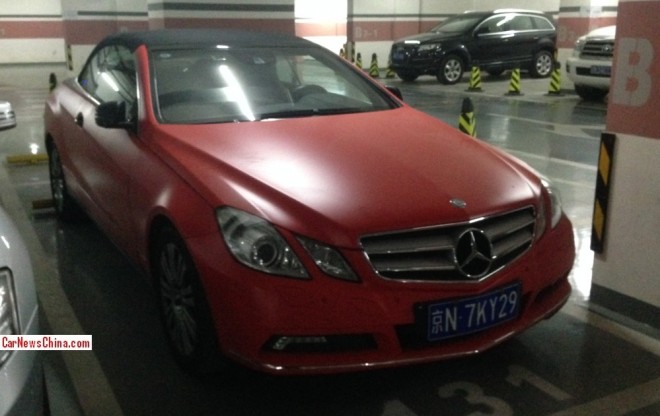 The wrap was of high quality and neatly applied over the bumpers. The wrapper clearly had a keen eye for detail, see how he added chrome strips on the lower-lip of the bumper and another one around the grille. The strips are more shiny than the standard Mercedes chrome and somehow perfectly contrast with the Pink orange body.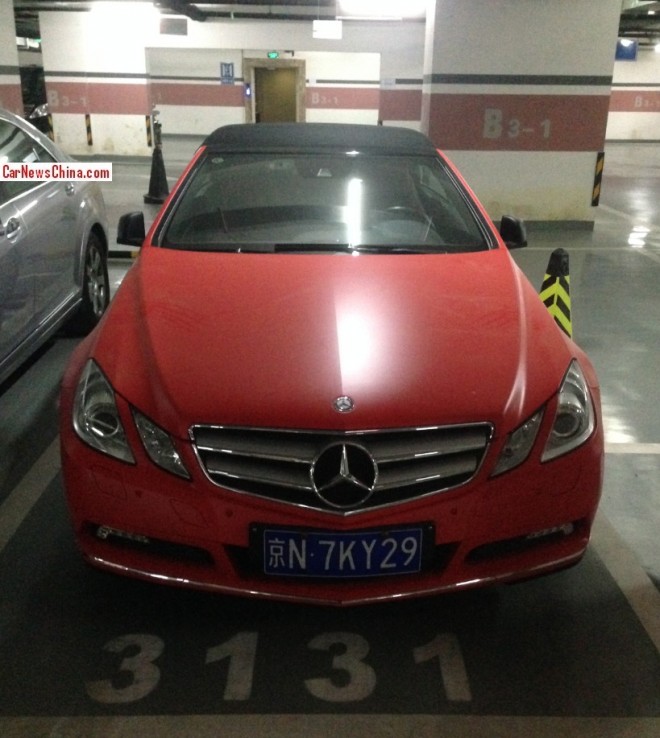 The Mercedes-Benz E-Class convertible is imported into China, unlike the E-Class-L sedan that is manufactured locally by the Beijing-Benz joint venture. Price of the current range starts at 588.000 yuan and ends at 788.000 yuan. Lotta money, but Benz, ad especially desirable in Pink!
---