The new Chery Arrizo 5 sedan for China has arrived on the Chery booth for the Guangzhou Auto Show where it will officially debut on Friday. Naturally, we refuse to wait that long, so here she is in all colors; Chery took an entire fleet of the things down south.
The Five looks great, probably the best looking Arrizo-branded car so far, sporting a trendy grille with a single chrome bar connecting the headlights via the badge. LED strips in the bumper. It will be positioned between the Chery Arrizo 3 and the Chery Arrizo 7.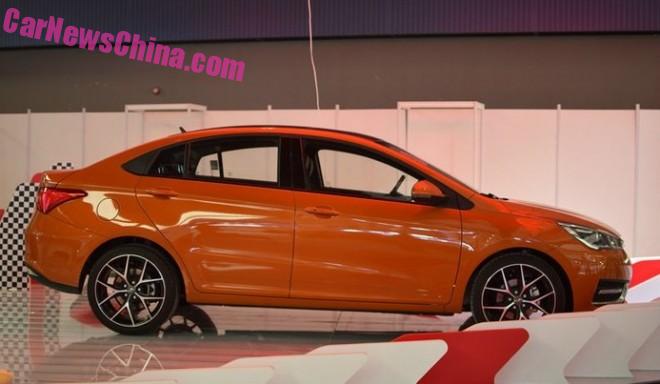 In orange with extra sporty wheels.
Initially, the only engine available will be a 1.5 with 116hp and 148nm, mated to a five-speed manual or a CVT. Later on a 1.2 turbo and a 1.5 turbo will join the line-up. The former will get 132hp and 212nm,  the latter 145hp and 220nm. Size: 4572/1825/1482, wheelbase is 2670.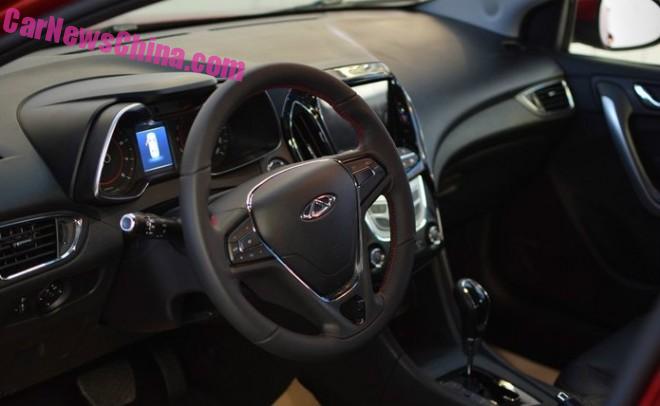 Shiploads of gray and a slightly messy look. There seems to be a space for a start button on the left of the screen, but there ain't no button.  Said screen is non-touch and on the small side. Dials are analogue with some red for sporty and a small screen in the middle.
Gear lever somehow looks like it isn't finished yet, sticking out high above the tunnel.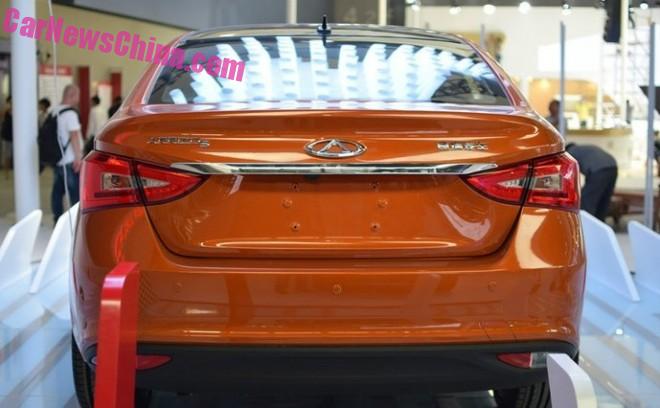 Arrizo 5 badge on the left. Chery Auto badge on the right. Taillights are fashionably small and fashionably connected by a chrome strip, topped by the Chery logo in the middle.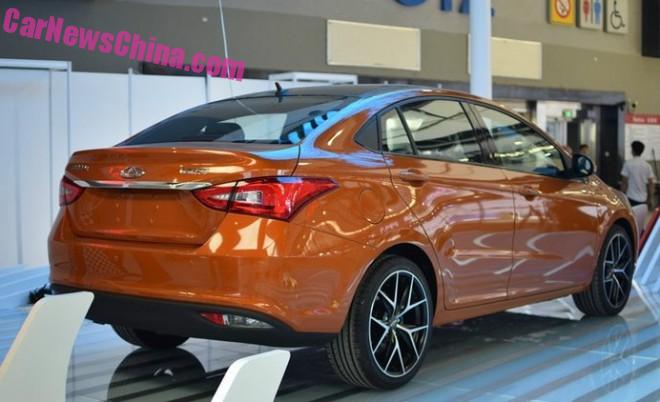 Looking fine from behind as well. Only letdown is the third-side window which is a fake.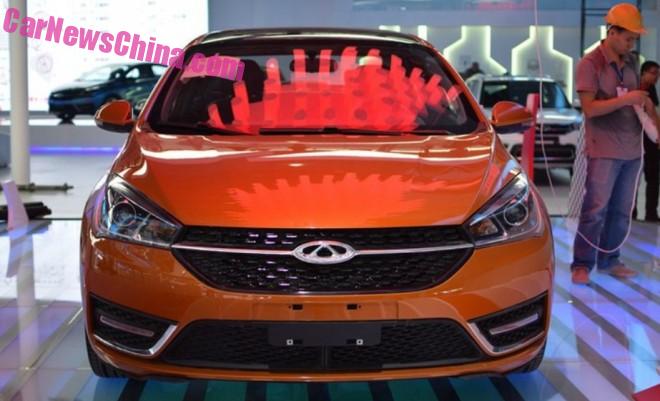 Spacey lighting effects on the windscreen. Man with yellow helmet and wire is doing that me guess.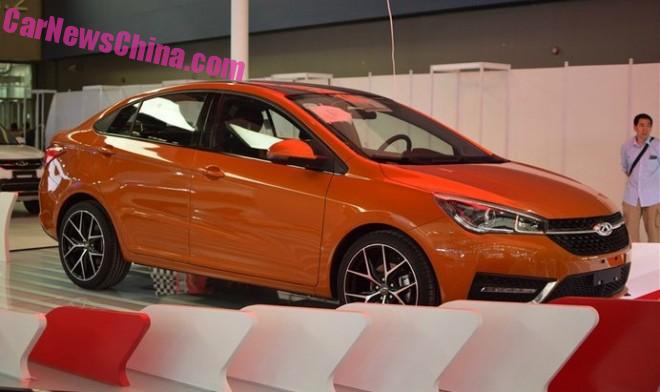 Bumper with LED's and chrome.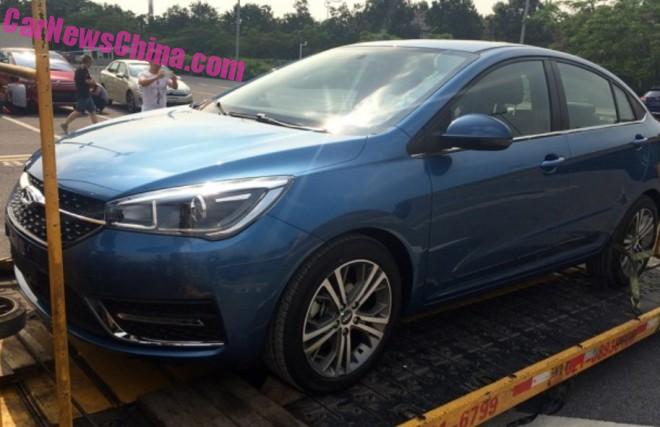 Going outside for a blue one on a flatbed. Other alloys again. Headlights are huge, unfashionable, unlike the fashionable rears.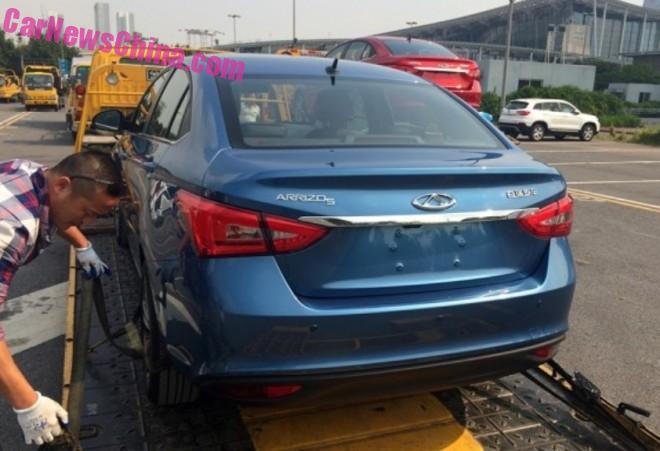 Check!