The Guangzhou Auto Trumpchi i-Lounge Concept debuted today on the Guangzhou Auto Show, and we think it is the best concept of the show, and probably of the year. What a grille! Just incredible impressive, all chrome and shiny, with four massive bars and a huge Guangzhou Auto badge.
Bumper is shaped like race car with air intakes on each side of the grille. Headlights are tiny and completely LED.
Best news is: the i-Lounge actually previews a real car, the Trumpchi GM5 MPV, which is scheduled to launch on the Chinese car market in late 2016.  The basic shape will be the same, the grille will be toned down a bit but not by that much, the air intakes will be killed and the lights will be bigger.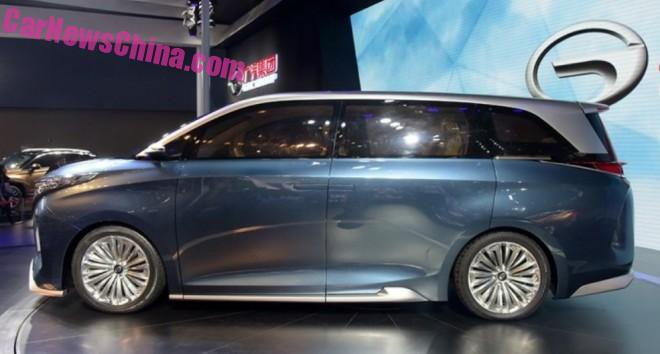 The GM5 will compete with cars like the Buick GL8, Honda Elysion, and the Toyota Alphard. Power will come from a 2.0 turbo with about 200 horsepower.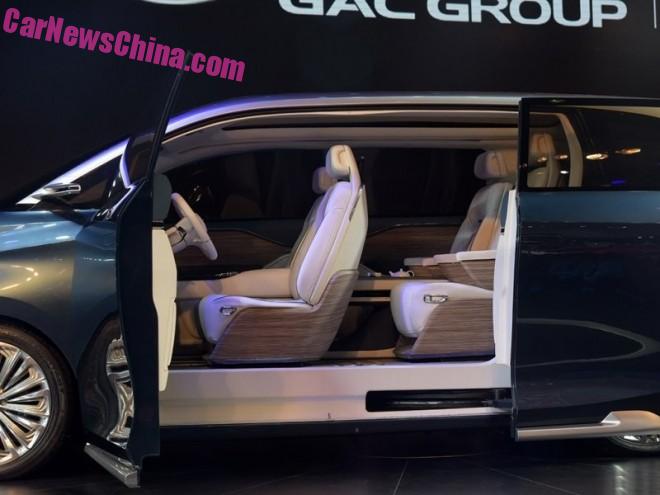 Four captain seats in the concept. The real thing will also be available as a seven-seater. Interestingly, Guangzhou Auto says that the touch screens for the rear-seat entertainment system are fitted with face recognition technology, able to recognize age, mood, and intelligence. Based on these parameters the system can choose the appropriate entertainment. I wonder what I will get…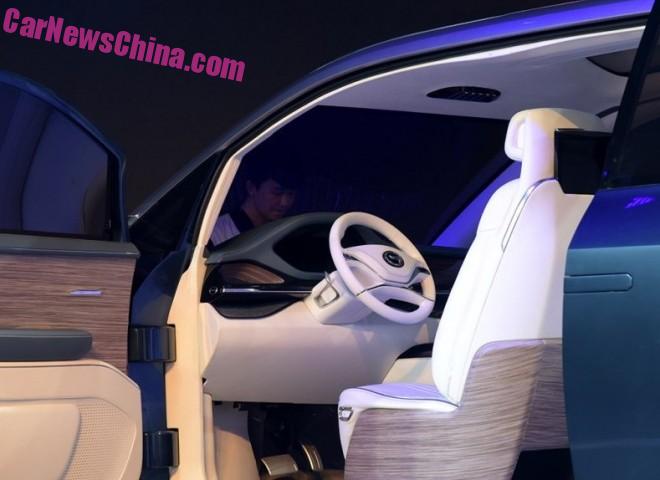 White leather with lots of wood. Wood is making a huge comeback in China in recent year, suddenly popping up in many new cars and concept. The frames of the seats are in wood as well, looking airy.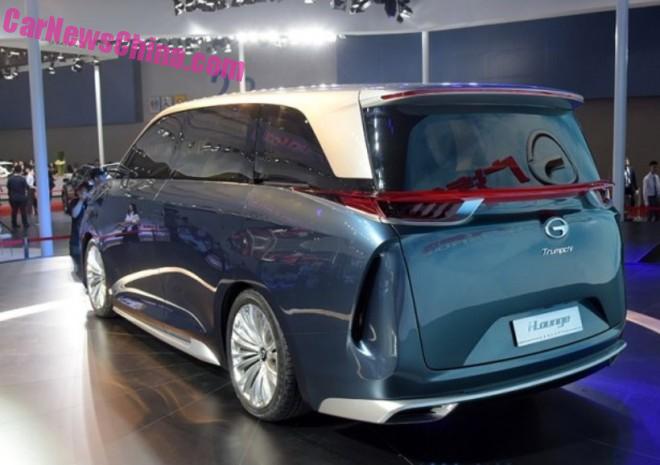 Air vents in the rear fenders. Gigantic door and a heavily chromed bumper. Brake light in the spoiler. Rear lights with more chrome and connected by a red LED strip.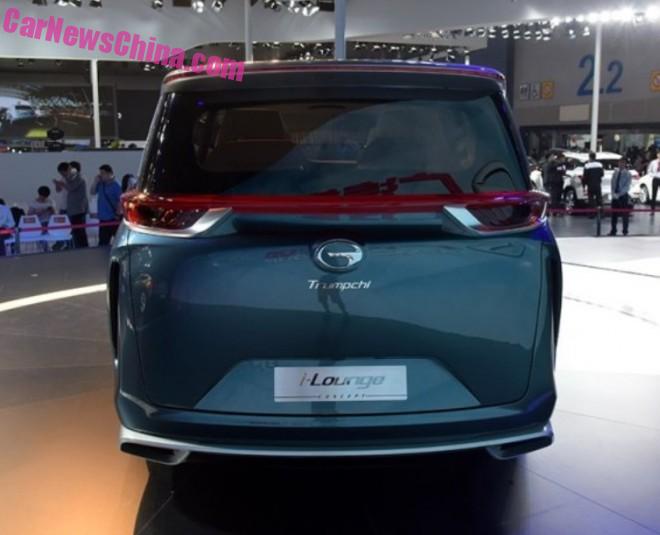 May the production version look just like this!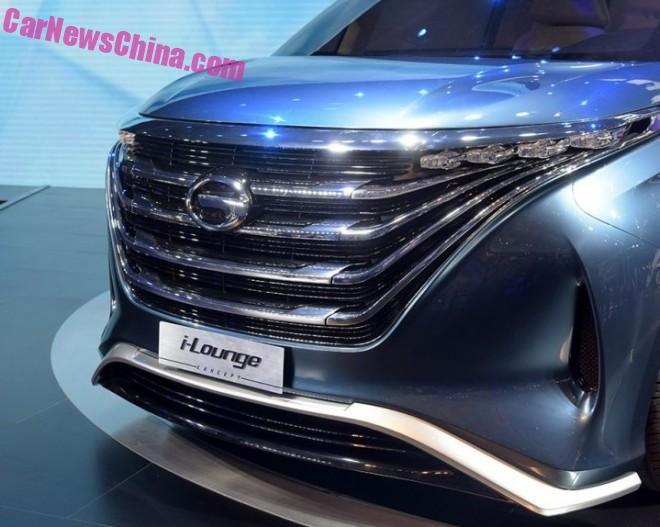 One more look at the grille.