Spy Shots showing a facelift for the Nissan Tiida hatchback in China. The facelifted Tiida will be launched on the Chinese car market in the first quarter of 2016. The facelift includes new headlights, a new grille, new bumpers, and new taillights.
This is the current Nissan Tiida. It debuted all the way back in 2011 and hasn't been facelifted ever since, so it is indeed in dire need of an update. Price starts at 105.300 yuan and ends at 137.300 yuan. Engines: 126hp 1.6 and a 190hp 1.6 turbo; and the latter was only added to the line-up in early this year.
Both engines will continue in the facelifted Tiida and price will be about the same. The Nissan Tiida is made in China by the Dongfeng-Nissan joint venture.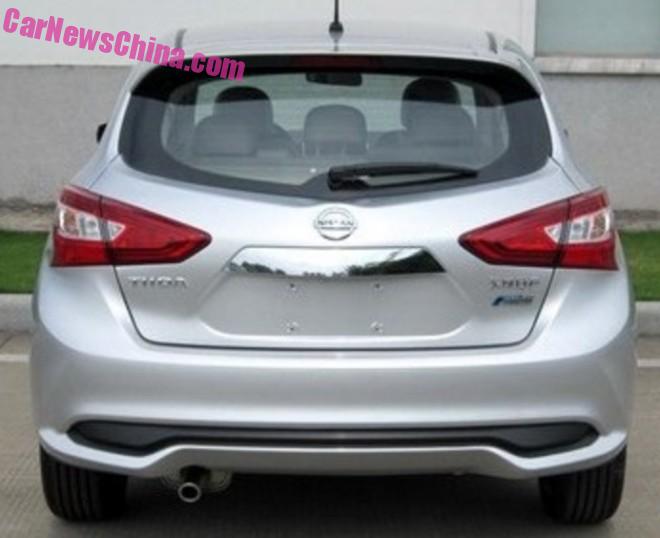 Strangely, Nissan did not bother to change to extremely ugly exhaust pipe integration, it again hangs almost loose and lost under the bumper, with the muffler exposed. Nissan also doesn't follow the fashion of smaller taillights, fitting bigger ones instead! Compare: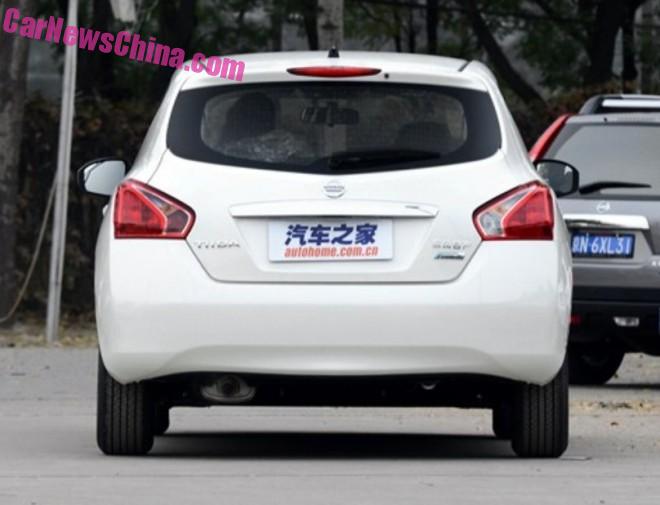 And look at that ugly pipe.